Jazz Icons Series 2
DVD Release Launch
Detroit Jazz Festival • 8/31-9/4/2007
Photos by Maureen Sickler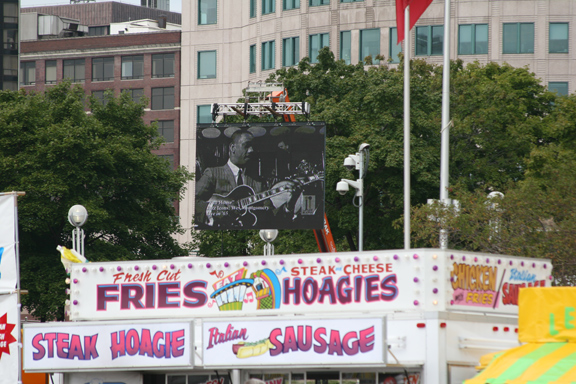 A clip of Wes Montgomery from the Jazz Icons DVD Wes Montgomery- Live In '65 towers above
the crowd on a jumbotron next to the main stage at the Detroit Jazz Festival.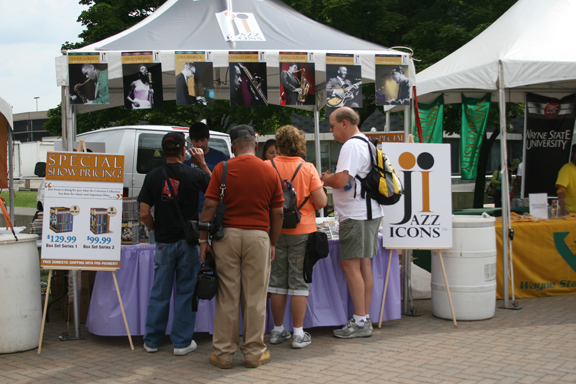 Appreciative fans visit the Jazz Icons tent for all the scoop plus special show discounts.

Series producer Phil Galloway presents Dave Brubeck a copy of his
Jazz Icons: Dave Brubeck- Live In '64 & '66 DVD .

Series consultant and associate producer Don Sickler chats with Dave Brubeck.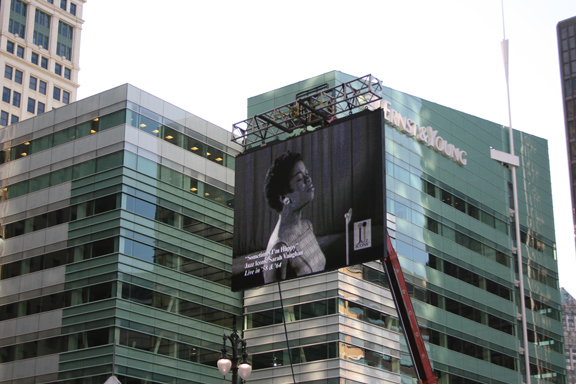 A clip from Jazz Icons: Sarah Vaughan-Live In '58 & '64 graces a JumboTron in downtown Detroit.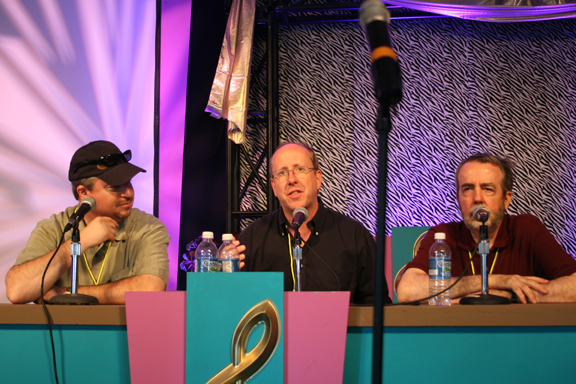 IAJE Executive Director Bill McFarland, Jazz Icons producer Phil Galloway and associate producer
Don Sickler answering questions during the Jazz Icons Panel Discussion in the
Detroit Jazz Festival Talk Tent.

Phil and Don meet Yusef Lateef backstage.