| | |
| --- | --- |
| | Jazz Icons Series 2 Reviews |
Read the full articles by clicking on each link or scrolling down the page.
---

CBS Sunday Morning- Dec. 16, 2007
"Of all the archival DVDs that have appeared this fall, the most astonishing has to be a box set called "Jazz Icons" that presents full concerts by Charles Mingus, Sarah Vaughan, Dexter Gordon, Dave Brubeck, Wes Montgomery, and Duke Ellington. I can't believe this stuff exists! There are three extended performances by John Coltrane from European television that trace his astonishing ascent during his greatest period, from "My Favorite Things" to "Naima."
The whole eight-disk box is an incredible gift, but you can also buy the individual DVDs. You can find out about it at jazzicons.com."
--Bill Flanagan
---


Morning Edition, September 11, 2007 - (5-minute radio interview with Coltrane liner note writer Ashley Kahn)
Capturing seven of America's greatest jazz icons at the height of their powers in Europe, a new DVD collection offers a fresh perspective on the likes of Duke Ellington, John Coltrane, Sarah Vaughan, Charles Mingus and Dave Brubeck.
Until this week, American audiences have never seen most of these revealing and remarkable '50s and '60s performances, which spent many years buried in European governmental archives. Through these seven DVDs, which benefit from excellent audio and video quality, viewers can glean plentiful insights on these legends' personalities and talents, their approach to music and their appearances and actions in a live setting.
This is the second Jazz Icons collection to be released on DVD. Journalist Ashley Kahn, author of The House That Trane Built: The Story of Impulse Records and a frequent Morning Edition contributor, appears in this segment to discuss what's special about the series and these performances in particular. Kahn, who wrote the liner notes for the Coltrane disc, describes the performances' circuitous journey from government-sanctioned European television to American audiences.
Among many rare treats, the set offers the opportunity to hear a German recording of Coltrane performing with Stan Getz and Oscar Peterson in 1960, as well as an assortment of illuminating between-song moments, such as the one in which Wes Montgomery teaches a song to a group of Dutch performers, in the process explaining its structure and tempo. Unlike most recordings for American TV at the time, the European shows simply rolled tape for moments that display the performers' personalities, whether it was Montgomery's graciousness, Charles Mingus' cantankerous nature, or Sarah Vaughan's nervousness as she performed in 1958.
Click here to listen to the piece.
---
Never Mind the iPods, the Boxed Set Lives By BEN RATLIFF
November 23, 2007
Here are CD boxed sets, of three or more discs, recommended by the pop and jazz critics of The New York Times. A selection of smaller greatest-hits collections and reissues will appear on Dec. 7...
JAZZ ICONS: SERIES TWO BOX
The producers of the "Jazz Icons" DVDs aren't just hurling any old footage at the consumer. These are excellent performances by John Coltrane, Sarah Vaughan, Dexter Gordon, Wes Montgomery, Duke Ellington, Charles Mingus and Dave Brubeck, from the prime of their careers. And they're beautifully shot, mostly filmed for European television. They include a previously unreleased performance by Coltrane, with Stan Getz; a superb Montgomery show with some between-song conversations (red alert, guitar freaks); and heartbreakingly good Vaughan. It's almost guaranteed that you'll understand these artists better by watching them work in these films. (Reelin' in the Years/Naxos. Six DVDs. $95.99.)
---

JAZZ ICONS, VOLUME II (Naxos/Reelin' in the Years Productions) - I must have been sleeping when Volume I of this extraordinary series debuted last year. Having now digested the best of Volume 2, I can't wait to catch up with the first set of releases. As a lifelong jazz fan, these discs capture some of the heroes and legends of music in live performance, from European television broadcasts that, for the most part, have gone unseen since they first aired.
What a treat to see Duke Ellington and his band in peak form, circa 1958, entertaining an enthusiastic crowd in Amsterdam. The television technicians rehearsed carefully in order to capture the faces of every soloist in the all-star ensemble (and, thanks to Patricia Willard's warm and informative liner notes, I knew to stay tuned to the very end to watch the band pack up and catch a rare glimpse of Johnny Hodges smiling). Duke is in fine fettle introducing a wide array of Ellingtonia, old and new; this is the kind of concert I could enjoy over and over again.
The Sarah Vaughan disc includes three separate performances. The first, from Sweden in 1958, reveals a young, slim singer in full command of her craft, but not yet the worldly diva she would become. Still, there is a freshness to this set, with her working trio, that's hard to beat. Two other performances, from Holland in 1958 and Sweden in 1964, are equally good; the latter reveals a slightly more mature Vaughan, balancing her light, airy numbers with the drama of songs like "Maria" from West Side Story. Any way you slice it, this is vocal artistry at its best.
I've grown to appreciate Wes Montgomery in recent years, perhaps because his work sounds so fresh and still stands out in spite of his many imitators and disciples. The three sets presented here, all from 1965 (in Holland, Belgium, and England), serve as a perfect introduction to this self-taught master of jazz guitar. The first segment is the juiciest, because it includes rehearsal footage in which he communicates with a local Dutch rhythm section in order to get the results he wants. He is unfailingly polite and upbeat, and the resulting music is sublime...but it's hard to fault any performance on this disc.
I can't say enough about the presentation of these DVDs. Not only have the producers gotten the best possible picture and sound from the original films and videotapes, but they've packaged them with taste and tender loving care. The accompanying booklets are well worth reading; each one is filled with great photos and eloquent liner notes. Sarah Vaughan's daughter Paris provides a moving and revealing introduction, as does Duke Ellington's grandson, Edward K. Ellington II. Wes Montgomery's widow and son chime in, while the notes themselves are written with great passion by Pat Metheny, himself a guitar virtuoso.
I've only had time to spend with these three discs so far. Others in the new set are John Coltrane, Dexter Gordon, Dave Brubeck, and Charles Mingus. The DVDs are available singly, or in a box set which includes a bonus disc of additional selections by Coltrane, Brubeck, Gordon, and Vaughan.
Just for the record, the subjects of Volume I are Art Blakey and The Jazz Messengers, Dizzy Gillespie, Louis Armstrong, Quincy Jones, Thelonious Monk, Buddy Rich, Ella Fitzgerald, Count Basie, and Chet Baker. Wow!
---
DOWNBEAT
OCTOBER 2007
Seven New Jazz Icons DVDs Released
The San Diego-based music footage archive company Reelin' In The Years recently released seven DVDs as part of its ongoing Jazz Icons series. Like last year's collection—which has sold about 20,000 copies of each disc—this batch includes rarely seen performances from such heroes as John Coltrane (Live In '61 & '65), Sarah Vaughan (Live In '58 & '64) and Dave Brubeck (Live In '64 &'66).

Company President David Peck said that his ability to obtain and release this footage stems from a simple decision he made more than a decade ago.

"I got the idea of representing the music footage of a Belgian television station, because nobody was really representing the European stations here," Peck said. "I knew that's where all the gold was. I signed my first deal in the late 1990s and it blossomed from there."

Peck often scours web sites looking for footage, and this led to his new release of a Duke Ellington performance in Holland, Live In '58. After discovering videotapes that had been thought lost, Reelin' In The Years was able to seamlessly piece together an almost entire Ellington concert. Some segments have not been viewed for almost 50 years.

"When we start a project like this, and I want to find out information, I can type in 'Duke Ellington bootlegs' or 'Duke Ellington video," Peck said. "I'll find 25 fan sites saying what's floating around. That's how we found out about the show existing. Ironically enough, one of our European clients owned it, but didn't tell us about it."

Peck and Reelin' In The Years Vice President Phil Galloway add that the new releases should also enhance historical perceptions of that Ellington tour, along with their recently released Dexter Gordon Live In '63 & '64 and Charles Mingus Live In '64 DVDs. Now there's no dispute about set lists and band lineups.

"You can't trump looking at the footage," Galloway said.

The company uses the DVDs as jazz history tools through a partnership with the International Association for Jazz Education. The IAJE receives a percentage from DVD sales in exchange for helping make schools aware of the series.

Musicians on the series, or their estates, also benefit, according to Peck and Galloway. They cite their new Wes Montgomery Live In '65 DVD as an example.

"If you see a Montgomery clip on You-Tube, it may be great, but the Montgomery estate doesn't get anything from it," Galloway said. "When we put the stuff out there, everyone gets paid."

—Aaron Cohen
---
Classic Euro Vision
by Ted Panken
Downbeat- November 2007
More than a few of the performances presented on Jazz Icons' second batch of DVDs are available for free, whim-based viewing and even downloading on the Internet. That said, jazz devotees will value the opportunity to see these immortals at the top of their respective games on televised concerts and studio dates across Europe.
Many of the original broadcasts transcend the generic, and so do these discs, which feature meticulous video and audio transfers, and excellent, if occasionally idiosyncratic, booklet notes. Several are revelatory, not least the November 1958 Duke Ellington concert at Amsterdam's Concertgebouw, Live In '58 (2.119001; 81:00) *****. Highlights include Ray Nance's trumpet on "Harlem Air Shaft," violin on "Mr. Gentle And Mr. Cool" and showmanship on "It Don't Mean A Thing"; Jimmy Hamilton, Russell Procope and Harry Carney playing clarinet subtones on "Mood Indigo"; and Ellington's own understated direction from the piano chair. The film is a classic.
The two Dave Brubeck Quartet gigs on Live In '64 & '66 (2.119005; 67:24) *****, from Belgium and Germany, surpass any of their contemporaneous commercial recordings for creativity and flow. The directors concentrate on Brubeck's hands, bringing into relief his piano approach—one part barrelhouse, another Ellington-Monk, another 20th-century classical. Attention is also paid to Paul Desmond's nonchalant focus, and the interplay between bassist Gene Wright and drummer Joe Morello.
Three performances of "Meditations" highlight the Charles Mingus disc. Live In '64 (2.119006; 122:44) *****, which features three stops on his eventful April 1964 European tour with Eric Dolphy, Clifford Jordan, Johnny Coles, Jaki Byard and Dannie Richmond. The Mingus-Richmond telepathy is evident as they switch tempos and time feels on a dime. Jordan and Coles set up riffs behind Dolphy, and Byard's pianistics span the timeline. Mingusians will enjoy two telling snapshots of the complex Mingus-Dolphy relationship. Late in an intense Dolphy solo toward the end of the April 12 Oslo concert, Mingus abruptly grabs the microphone and places it in front of Jordan; the following day in Stockholm, before commencing a televised rehearsal, Mingus interrogates Dolphy on his plans to settle in Europe, wishes his speedy return and says, "I'm sure going to miss you."
After two performances that add little to John Coltrane's recorded legacy on Live In '60, '61 & '65 (2.119007; 96:20) ****1/2 comes a conjure-the-spirits quartet performance of "Vigil," "Naima" and "My Favorite Things" on an August 1965 night in Belgium. The cameras capture the steaming bodies of Elvin Jones and Jimmy Garrison, the extraordinary force of McCoy Tyner's left hand, and Coltrane's face and posture.
Framed in close-ups of almost voyeuristic detail on Live In '58 & '64 (2.119004; 66:00) *****, Sarah Vaughan, in fine voice throughout, is magisterially commanding and achingly vulnerable on a 1958 concert in Holland (her bassist is Richard Davis, then 22) and one in 1964 in Sweden (with Buster Williams, then 23).
Relaxed and avuncular in a sports jacket and porkpie hat, smoking an endless cigarette, Wes Montgomery jams with a Dutch trio propelled by a boyish Han Bennink, bringing forth his inner Kenny Clarke on Live In '65 (2.119003; 78:39) ****1/2. A week or so later on this 1965 European tour, the guitar hero, his plucking thumb bent at an impossibly double-jointed angle, snap-crackles through a set with his working band—Harold Mabern, Arthur Harper and Jimmy Lovelace.
Unfailingly suave, dapper and intense, Dexter Gordon confers his trademark introductory lyric readings and blows up a straightahead storm with Kenny Drew, Gilbert Rovere and Art Taylor in Switzerland and with George Gruntz, Guy Pederson and Daniel Humair in Holland and Belgium on Live In '63 & '64 (2.119004; 69:10) ****1/2. It isn't a disembodied sound, but a three-dimensional Gordon in the trenches.
---
Newsweek- November 12, 2007
Checklist (Top Picks For The Week)
Watch the latest set of DVDs in the Jazz Icons series (available individually and as a boxed set), featuring terrific performances recorded for European TV in the '50s and '60s. The seven artists include Duke Ellington, Sarah Vaughan and John Coltrane. The sound quality is first rate, and the performances are extraordinary.
---

Gotta love it!
By Larry Katz, Mat Schaffer, Tenley Woodman, Anna Fiorentino |
Friday, November 23, 2007 |
Lifestyle
WATCH: "Jazz Icons' on DVD
Nothing less than a heavenly gift for jazz aficionados. The "Jazz Icons" series made its debut last year with nine absolutely fabulous DVDs featuring recently unearthed performances from the '50s, '60s and '70s - originally shot but never aired by European TV stations - featuring Thelonious Monk, Dizzy Gillespie, Count Basie and more. Now the second batch has arrived and it offers a spectacular opportunity to see John Coltrane, Charles Mingus, Duke Ellington, Wes Montgomery, Dexter Gordon, Sarah Vaughan and Dave Brubeck in action, often with equally legendary playmates (Mingus playing with Eric Dolphy; Brubeck with Paul Desmond; Ellington with Johnny Hodges, etc.). You can buy the DVDs individually or get 'em all in a boxed set (selling at amazon.com for $96) that throws in an 35-minute eighth DVD with more rare footage.
---

AN EVEN JAZZIER ENSEMBLE
Legends like Sir Duke, Dave Brubeck and Sarah Vaughan sound sassier in this second 'Icons' DVD set
by Gene Seymour
Newsday
October 14, 2007
Jazz still lives, yet the collective visual memory of its most legendary practitioners recedes with each passing year. When people first encounter the music's glories these days, it's mostly through recordings. Giants such as Dizzy Gillespie, Sarah Vaughan, Miles Davis, Duke Ellington and Ella Fitzgerald used to be constant, living presences in the cultural firmament. But only a couple of cable channels or the occasional PBS documentary yields visions of such long-departed greats.
This is why "Jazz Icons" represents the new millennium's most welcome shot in the arm for the music's soul. Distributed by Naxos and assembled by an outfit with the irresistible moniker, Reelin' in the Years Productions, "Jazz Icons" is an ongoing series of solicitously packaged, beautifully remastered DVDs of performances - in concerts, clubs and studios - by the men and women who wrote the history of jazz in its first century.

Most of these performances were recorded and broadcast in Europe, where the musicians were given plenty of room for invention without time constraints or commercials. So, in essence, you're seeing these artists here as you rarely got to see them even on the "artiest" of American television programs.

The first "Jazz Icons" series, released a year ago, contained nine discs with such personages as Gillespie, Fitzgerald, Chet Baker, Quincy Jones, Louis Armstrong, Buddy Rich, Art Blakey and Count Basie. That was a terrific start. The new set of seven, released a few weeks ago, is even more revelatory. Some of these require closer examination.

John Coltrane: Live in '60, '61 and '65 - Visuals of "Trane" in flight are rare, and seeing him jam with Stan Getz, in a 1960 Copenhagen set, is almost like discovering a diamond under your refrigerator. The Copenhagen set also features Coltrane with the rhythm section of Miles Davis' quintet, which he was about to leave to go prospecting for new sounds with his own quartet. The latter - pianist McCoy Tyner, drummer Elvin Jones and bassist Jimmy Garrison - is seen in its full glory in the 1961 and '65 concerts, along with some startling contributions in 1961 from reed virtuoso Eric Dolphy.

Charles Mingus: Live in '64 - Dolphy also figures prominently in this disc featuring three concerts by Mingus' most storied combo during its epochal European tour. There are two live shows in Belgium and Norway and a fascinating studio date in Sweden. (They actually broadcast jazz recording sessions? A different universe, for sure!) It's all incredible to behold - and also bittersweet, knowing that Dolphy would die by the end of this summer and the remarkable sextet would disband soon afterward.

Sarah Vaughan: Live in '58 and '64 - Pure pleasure from start to finish, though one admits she's even "sassier" in the 1958 telecasts. Try to watch her slip-slide through "They All Laughed" without bobbing your head along with hers. It's impossible.

Dave Brubeck: Live in '64 and '66 - Brubeck, one of the few "Icons" who's still alive and active, shows some envelope-pressing muscle in the 1966 Berlin concert where his improvisations take some startling chromatic leaps, especially in his original, "Koto Song." Paul Desmond is less of a force in the 1966 show than he is in the 1964 session for Belgian television. "Take Five"? You bet - in double helpings!

Dexter Gordon: Live in '63 and '64 - When you see Gordon in the opening shot of the 1963 Belgium club date, walking down a dimly lit street with a trenchcoat and a fedora, you think: No wonder they wanted to make a movie star out of this guy! All he has to do to command complete attention is simply show up and start spinning riffs, witty asides and bluesy allusions out of his tenor saxophone. He plays the way you wish you could talk, especially when you're trying to persuade or impress someone else.

Wes Montgomery: Live in '65 - There is precious little of this influential guitarist on film or tape, except, perhaps, in his last years when he'd broken through as a "crossover" success. These studio dates in the Netherlands, Belgium and England are thus even more welcome for their view of Montgomery at his most inventive and confident.

Duke Ellington: Live in '58 - Anything captured onstage with an Ellington orchestra is a keeper. This concert at Amsterdam's Concertgebouw features the late 1950s edition that boosted Duke back into the limelight. Stalwart saxophonists Johnny Hodges and Harry Carney are at customary proficiency (Hodges, it seems, more than usual here). Trumpeters Clark Terry, Cat Anderson and Ray Nance also make some artful noise on such Ellington standards as "Black and Tan Fantasy," "The Mooche" and "Do Nothing Till You Hear From Me." The climax offers viewers a chance to watch Paul Gonsalves lay out the tenor sax interval to "Diminuendo and Crescendo in Blue" that got everybody excited at Newport two years earlier.

Copyright © 2007, Newsday Inc.
---

Jazz Alley
By T. Michael Crowell
NIGHT&DAY EDITOR
August 30, 2007- I haven't watched all the DVDs in Reelin' in the Years' Jazz Icon series yet. I didn't have to. One look at one of them was enough to know I wanted all 16. What self-respecting jazz fan wouldn't want this series? It's as close as it gets to watching the real deal without actually being there.
Never saw Duke live? 'Trane? How about Long Tall Dex? The second set of the series arrived recently after nine others were released in 2006. This set, in stores Tuesday, is a winner by anyone's estimation.
Reelin' in the Years is an El Cajon company that provides most of the historical film clips of musicians you see on TV - jazz, rock, whatever. With several Grammy noms to its credit, RITY has released DVDs on Otis Redding, The Temptations, Muddy Waters and Marvin Gaye.
Jazz Icons offers peak-career looks at some of the most influential and important jazz artists from the last 50 years. Part II includes looks at Coltrane in 1960, '61 and '65, backed by sidemen like Eric Dolphy; Duke Ellington from 1958 with an orchestra that still included his best collaborators, Johnny Hodges among them; Dave Brubeck from 1964-65 with Paul Desmond on alto. Other DVDs include looks at Dexter Gordon, Wes Montgomery, Sarah Vaughn and Charles Mingus.
Each DVD features a 24-page booklet with essays from some of America's best jazz critics, rare photos of the artists and full performance information. The DVDs can be purchased as a set or individually. Get the sets.
These are live clips from European gigs, and these players are in top form. All this new technology allows for pristine remastering of long-dead (mostly) players, and the material - both aurally and visually - is sharp.
These are not quick clips, but full hour to hour-and-a-half performances. The 'Trane DVD has 11 songs from three dates, the Ellington 14 from a date in Holland, the Brubeck 11 tunes from two dates.
Said critic Nat Hentoff in The Wall Street Journal: "This is like the discovery of a bonanza of previously unknown manuscripts of plays by William Shakespeare."
Boy, I agree.
---

The Score
Jazz Icons
By Christopher DeLaurenti
It could be a scene culled from a classic detective picture: Masked by shadows, a tall man, clad in a trench coat and a tough-guy fedora, strides down a dark alley. Bouncy jazz plays in the background. Our hard-boiled hero finds a door and pushes.
Inside, he passes his hat and coat to the bartender, steps onto a brightly lit stage, nods to the band, grabs a saxophone, and announces in a slow, low, velvety voice, "And now we go into the land of the sun. And the sand. And the sand dunes. And the heat. And the hush. And the quiet. And the sssh. And it's night in Tunisia." He pauses and says "Tunisia" again, elongating each syllable: "Tooo-kneee-shaah." After a spurt of applause, the snaky bass riff to the bop classic "A Night in Tunisia" starts. Dexter Gordon begins to blow.
And I was riveted. I spent the weekend watching the rest of Dexter Gordon Live in '63 and '64 and the other six DVDs in the current batch of the Jazz Icons series, which collects live performances by Dexter Gordon, Wes Montgomery, Sarah Vaughan, Duke Ellington, Charles Mingus, John Coltrane, and Dave Brubeck.
Filmed in Belgium, Sweden, Norway, and other European countries during the late 1950s and mid-1960s, the sound quality is surprisingly fine and technical glitches (slipped frames, striated drop outs) rare. Many of the black-and-white videos, especially in Wes Montgomery Live in '65 and Charles Mingus Live in '64 look pristine, easily rendering the grainy bootlegs that crop up on YouTube and Google video obsolete. My only complaint is that the first chapter of every disc starts with a brief blip of the Jazz Icons logo, something viewers only need to see once. Nonetheless, there's not a dud in this amazing series-highly recommended.
---

BLAIR'S DVD WATCH: More Fantastic "Jazz Icons"
Various Artists: Jazz Icons Series 2 (Naxos/Reelin' in the Years Productions)
Mix Magazine- November 2007
We kicked off this DVD Watch column a year ago by looking at an amazing group of releases from Reelin' in the Years Productions of live performances from the '50s and '60s by some of jazz's all-time greats, plucked from the vaults of various European television stations. At that time, the company promised that there would be more DVDs by other artists on the way, and this fall they made good on that pledge. Series 2 of Jazz Icons is every bit as good (and important) as Series 1 was, and together, the 17 discs constitute a spectacularly rich portrait of jazz at one of its true high-water marks, and of many of the greatest practitioners of this uniquely American art form.
As with the first batch of nine releases from last year, Jazz Icons Series 2 is available both as a boxed set or as individual releases. I must say, too, that even though I came to these discs with certain favorite artists I was excited about hearing (taste and preferences always being subjective), I can truthfully say that every one of these is superb and worth owning. The audio and video on each hour-plus disc is crisp and clear as can be, plus every one is accompanied by a very illuminating booklet filled with photos, memorabilia and essays about each artist, often by other musicians or people who knew or worked with the artists-e.g., Pat Metheny has an illuminating essay about guitar great Wes Montgomery; Dave Brubeck's genius is explained by his son Darius, etc.
Here's a rundown of what you'll find in Series 2.
Duke Ellington, Live in '58: A splendid full-length concert from Amsterdam's legendary Concertgebouw with one of Ellington's greatest big bands, which at the time included Johnny Hodges, Clark Terry, Ray Nance and many others. Each of the players gets plenty of solo space and the ensemble work is brilliant, of course. Pianist/bandleader/composer Ellington is a genial emcee as he leads his group through a selection of tunes and medleys spanning his entire career up that point. The band's affection for the music and for each other is evident and infectious.
Dave Brubeck, Live in '64 and '66: This was quite a revelation to me. I've been a fan of Brubeck's since high school (when, like so many others, I fell in love with "Take Five") but I'd never seen any footage of his classic quartet with Paul Desmond, Joe Morello and Eugene Wright in action. These TV appearances, two years apart, but still during their commercial peak, show's the group's incredible chemistry on a broad range of material-they completely remake standards such as "St. Louis Blues" and "Take the 'A' Train" in their own image, and offer up two quite different takes of both "Take Five" and the beautiful "Koto Song," among others. Brubeck and Desmond are at peak form and in full command throughout. Tremendous!
John Coltrane, Live in '60, '61 & '65: Coltrane fans rejoice! This disc features 90 minutes of vintage Coltrane from two different eras and, more than any of the other DVDs in either series, shows a marked evolution in style from beginning to end. The first few numbers, from 1960, find Coltrane on tenor sax fronting the solid group of Wynton Kelly, Paul Chambers and Jimmy Cobb, joined on two songs by tenor sax player Stan Getz and the always magnificent pianist Oscar Peterson on another. Trane's playing is stately and powerful, expressive on the ballads, but still somewhat traditional, one might say. By '61, he's hooked up with pianist McCoy Tyner and the incomparable drummer Elvin Jones in a quintet that also included bassist Reggie Workman and the prodigiously talented and adventurous Eric Dolphy on alto and flute. There's a great reading of "My Favorite Things" (with Trane on soprano, my favorite) from this lineup and also "Impressions," which points more in the new directions Trane's music would go in the next few years. He made some of his most adventurous music between '61 and '65, so when the disc picks up the "classic" quartet (with Tyner, Jones and Jimmy Garrison), there's been quite a change in his sound. "Vigil" is bold and cacophonous, full of squonks and squeals-dissonant but passionate. But the wonderful "Naima" shows that Coltrane is no less-sensitive to melody and nuance during this period. Then, the second "My Favorite Things" is back to the wilder, freer style of "Vigil," with lots of long, exploratory soloing and some of the finest work by McCoy Tyner you'll find anywhereŠWow!
Sarah Vaughan, Live in '58 and '64: It's probably not accurate to say that Sarah Vaughan was "underrated" exactly, but she's not as famous as she should be. This singer really had a way of making a song hers. For proof you need go no further than her stunning version of "Over the Rainbow" from Holland 1958, where she takes that tune to places Judy Garland probably never even imagined! I was surprised that on the 1958 performances, Vaughan looks a little nervous (we learn in the notes she had problems with stage fright), but she always sounds like she's in complete control-there's an effortless grace to her style, as if everything just flows naturally out of her. Fronting three different trios and singing standards and show tunes mostly, she never fails to bring out the beauty of the melody while also adding her own unique jazz pizzazz, which is always tasteful, never showy. During the 1964 concert in Sweden, she also looks happier and more comfortable; perhaps the intervening six years of critical plaudits helped her self-confidence.
Dexter Gordon, Live in '63 and '64: Here's one where my own memories of seeing Dexter Gordon late in his career (at the Berkeley Jazz Festival) and in the excellent 1986 Bertrand Tavernier film 'Round Midnight, had colored my impressions of him. Seeing him in the autumn of his life made me forget what a vital and dynamic figure he had been. Widely credited with having influenced everyone from Coltrane to Sonny Rollins, Gordon was a true tenor sax titan, and these performances, shot during his long European (self) exile, show him in total command as he fronts two different piano-bass-drums lineups. I love the way the DVD opens: we see Gordon, in trench coat and pork-pie hat, wandering the back alleys of Amsterdam. He steps into a bar, where a trio is already swinging, gives his coat and hat to the bartender, picks up his sax, intones a little poetic imagery into the mic, and then leads the group into a wonderful take on the bebop classic "A Night in Tunisia." I particularly like that club setting for Gordon's music; when the action switches to a larger auditorium in Switzerland ('63), the music loses a little of its intimacy, but is still powerful. The final two songs (Belgium '64) are in a TV studio but really show the group well-there are lots of great close-ups that let you see Gordon feel the music as it pours out of him.
Wes Montgomery: Live in '65: I should probably come right out and admit I've never really given Wes Montgomery his due. Even though he was a major influence on many other guitarists I admire, I've often found his sound a little too clean and safe; his material a bit on the lounge-y side. Actually seeing him in action on this DVD hasn't really changed my opinion much, though I do give the guy props for having some very serious chops. His fluid style-fingers that glide smoothly over the fret board of his hollow-body Gibson, deft picking with his right thumb-can be quite remarkable, and his sound is always warm and full. On these studio dates he and his small (pick-up) groups are relaxed and happy; there's a nice camaraderie among the players that adds to the charm of the music. A few numbers really take off, like "Impressions" and "Four on Six," but a lot of this is still a little too smooth for my taste. Obviously, if you're already a Wes fan, your opinion will probably differ, and you'll also enjoy casual rehearsal vibe of some of it-we get to hear him discussing with the musicians how he wants a certain things played and there's a bit of banter here and there; a nice touch indeed.
Charles Mingus, Live in '64: As soon as you see the Mingus name, you know you're in for a wild ride. He was one of the most original and idiosyncratic figures the jazz world ever produced; he threw out the rule book and wrote his own. He is decidedly not everyone's cup of tea, but I find him fascinating and his music unusual and invigorating. On this DVD the bassist/composer fronts a fantastic and versatile band comprising Eric Dolphy on alto, flute and bass clarinet (love it!), tenor sax player Clifford Jordan, trumpeter Johnny Coles (who is not on the numbers filmed in Belgium), pianist Jacki Byard and Mingus' favorite drummer, Donnie Richmond. There's so much going on in these tunes that it's difficult to know where to begin; suffice it to say they move from passages of great lyrical beauty to ones of volcanic intensity. There are mad, abrupt rhythm shifts and places where form seems to break down completely as everyone flies freely. The musicianship throughout is stunning: Mingus arguably had no equal on his instrument at that time; the mercurial Dolphy (who died shortly after this tour) was like a force of nature; and Byard in some ways is the lynchpin who holds much of it together with his elegant and intelligent playing. The disc boasts no fewer than four versions of "So Long Eric," each quite different from the others (and one sprawling to some 20 minutes!) Also impressive is "Meditations on Integration," one of Mingus' multi-layered pieces that seems to encompass old and new jazz, blues, classical and other styles in one composition. It's amazing to think anyone could actually learn this music, much less play with so much verve and style. Quite a band!
Finally, the box-set version of Jazz Icons 2 includes a bonus DVD with more performances from Coltrane, Gordon, Brubeck and Vaughan. Somewhere in this box is the perfect holiday gift for your favorite jazz fan. And if you really love him/her, get the whole box!
Series producers: David Peck, Phillip Galloway and Tom Gulotta. Associate producer: Don Sickler. Editor: Steve Scoville.
---
September 4, 2007
DVD Review: Wes Montgomery Live in '65
by Tom Watson.

Wes Montgomery Live in '65 is a 78-minute DVD consisting of three television studio performances that occurred in 1965 featuring jazz guitar icon Wes Montgomery in a quartet setting. In each case, Montgomery performs with a different rhythm section: in Holland (April 2) with brothers Pim (piano) and Ruud (bass) Jacobs and drummer Han Bennink; in Belgium (April 4) with Harold Mabern (piano), Arthur Harper (bass), and Jimmy Lovelace (drums); and, in England (May 7) with Stan Tracey (piano), Rick Laird (bass), and Jackie Dougan (drums). The DVD is available as both a standalone product and as part of a 7-DVD-plus-bonus-disc boxed set (Icons of Jazz, Series 2) that, in addition to the Montgomery DVD, offers rare live performance footage of John Coltrane, Sarah Vaughan, Dexter Gordon, Dave Brubeck, Charles Mingus, and Duke Ellington (see related press release for more information on the boxed set).
Today is the DVD's official release date and the street price from most online providers is slightly under $20 US (for the standalone Montgomery DVD). Both the audio (Mono, Dolby Digital) and visual (B&W) quality of this re-mastered 42-year-old archived footage is excellent, the result of first-class work by the team at Reelin' in the Years Productions. Also noteworthy is the fact that a portion of the proceeds from the sale of the Montgomery DVD (and the boxed set) will be donated to The Campaign For Jazz effort of the International Association for Jazz Education (IAJE).
1965 was an important year for Wes Montgomery. It finds him at the height of his powers as a jazz writer, arranger and performer, well known and respected by the jazz community. With the release of 1965's very successful Goin' Out of My Head, Montgomery's forays into pop instrumentals will introduce both him and the art of jazz guitar to a much wider audience. 1965-66 was a busy time for Wes both in terms of performance dates and recording sessions (discography 1, discography 2).
The material on Live in '65 is the result of extensive performance and recording dates by Wes in Europe - a rare occurrence in light of his well known aversion to flying. According to writer Jim Ferguson (link), "Montgomery's venture abroad in 1965 represented one of the few times he was persuaded to board a plane. 'He would have driven there if he could have,' [Orrin] Keepnews adds. Live in '65 provides a rare time capsule view into the jazz lover's "pre-pop" Wes Montgomery performing several of the tunes with which he's most closely associated, such as "Four On Six" and "West Coast Blues."
The pleasures of Wes Montgomery Live in '65 and Pat Metheny
Ten minutes into the first Montgomery session (Holland), my wife pokes her head into my office and says, "That music fills the house with joy." I can't describe the primary pleasure of this DVD better. Luckily, there are secondary pleasures to discuss, including the contribution of Pat Metheny.
Guitarist Metheny is the author of the ten-page-long liner notes (sample). His sentences are clear, concise, delightfully informative and tender without the banal use of glowing adjectives and nouns that's en vogue when it comes to writing about jazz in general and jazz greats in particular. Metheny's notes are excellent, even when I disagree with him.
When discussing Montgomery's playing with what Metheny calls the "pickup" rhythm section of the Holland session, he says the following: "As with the footage from Britain that concludes this DVD, this [the Holland session with the Pim Jacobs trio] is Wes playing with musicians that he was most likely totally unfamiliar with, a situation well known to musicians as playing with a "pickup" rhythm section. I can attest that this experience can often lead to mixed results. Yet there are some musicians who seem to not only be able to play with anyone, under any conditions, and sound great, but make the others around them play and sound their best too...Wes easily fits into this special category. His spirit and presence, not to mention his rhythmic authority, drive the music in a masterful way. The minimum required for everyone was to just hang on and go along for the ride, but there are moments that transcend." [liner notes, page 6]
The cause of my disagreement with Metheny's opinion above isn't that I think he's wrong, per se (though calling the England rhythm section a pick-up situation is questionable in light of the dates Montgomery played at Ronnie Scott's with Tracy and Laird prior to the May 7 DVD recording), but that it discounts one of the strongest lessons to be had from Live in '65: An important part of what made Wes Montgomery a great musician was the fact that he was a great listener.
Montgomery's uncanny ability to hear, feel, then adjust to a musical environment is well demonstrated by his performances in both the Holland and England sessions. The adjusting isn't a one-way street. While the rhythm sections listen and anticipate Montgomery, he does the same thing with their contributions and you'll find him making sensitive adjustments according to what unfolds. Montgomery leads, but it's collaborative leadership not blind follow-the-leader sets. With Montgomery, it's a matter of let's take who we have and what we have and mine it for the joy it has to offer. There's dialog, action, and reaction, with the reaction just as often as not coming from Wes.
Wes Montgomery the listener
The idea of listening points out another quality of Montgomery's playing that comes through clearly on this DVD (though the same could be argued for most, if not all of his work), and that is, when Wes Montgomery plays he acts as both player and listener, here meaning "listener" in the audience sense. By 1965, many proficient jazz instrumentalists had drifted (or run) away from listener-centric (friendly) music in favor of musician's music - music that's more player-centric and that places the burden of pleasure more on the listener than the musician. Montgomery was willing to lead the general listener into rhythmically and harmonically complex territory, but not at the expense of leaving the listener behind.
While today some critics view this "leaving one foot on familiar ground" a lack of technical prowess or insufficient complexity, the ability to say neither more nor less than necessary to make a complete artistic statement is the hallmark of a fine player. Complexity for its own sake can dazzle, but falls short of reaching the heart. The principle of "neither too little nor too much under the circumstance" is a hallmark of effective art in any medium. In music, it's the great player-listener that senses the difference.
Back to the joy
What's interesting about my wife's comment regarding the joy Montgomery's music brought to our house is that she made it without seeing the DVD. Few people could watch these sessions without smiling with Wes Montgomery as he experiences the joy of making music. It is watching Montgomery perform and seeing as well as hearing his reactions to the other musicians that will convince you of what a great listener he was.
While some of this footage may have been "floating around" for years, the authorized and digitally re-mastered compilation, Live in '65, represents a worthy addition to any music lover's library and a must-have addition for lovers of guitar music. As Pat Metheny aptly puts it, "There are so many glories to talk about in Wes's playing. But my feeling is that as much as everyone talks about his penchant for playing phrases in octaves, using polyphony [chords] in his improvisations and the whole thing with the thumb, too little is said about the details of his phrasing or the amazing vocal quality that he could invoke at will. Not to mention the amazing quality of melodic development that seems to inhabit virtually every solo he ever played. That sense of finalizing ideas is so embedded in his art as to be almost unnoticeable...that rarest of gifts, which even the best players possess in small doses." [liner notes, page 15]
---
DVD REVIEWS
Jazz Icons: John Coltrane
John Coltrane: Live in '60, '61 & '65 is just one of seven stunning new titles being released under the Jazz Icons banner via Naxos, the innovative classical music label that's making savvy inroads into visual music with their DVD lines. Drawing from rich vaults of vintage European TV performances by major American jazz artists, the Jazz Icons series is emerging as a blue-chip music video franchise. The second series adds impressive, lavishly annotated sets from Coltrane, Duke Ellington, Dave Brubeck, Sarah Vaughan, Dexter Gordon, Wes Montgomery and Charles Mingus videotaped at various European festivals and TV studios from the late '50s through the '60s virtually unseen on these shores.

The Coltrane set offers an impressive sequence of three concerts that capture the visionary saxophonist at crucial points in his evolution as a leader. The earliest footage, shot in Düsseldorf, Germany, in 1960, features him with the Miles Davis band and also with Stan Getz and Oscar Peterson; a set shot the following year in Baden-Baden, Germany, captures a transitional lineup of Coltrane's own historic band with Elvin Jones and McCoy Tyner; and the closing set, taped in Belgium in 1965, witnesses the classic Coltrane quartet at the peak of its powers, months before that lineup would splinter. Audio quality for these mono tracks is generally excellent as is the black-and-white video camerawork, particularly on the Belgian segment.

All seven Jazz Icon titles are worth catching, and smart jazz fans will spring for the box set that adds additional performances from Coltrane, Gordon, Brubeck and Vaughan.

- Sam Sutherland
---

Opening Chorus
Jazz Icons: More Treasures from the Vaults
November 2007
By David French
"Eric, I'm gonna miss your ass over here." It's Charles Mingus talking to Eric Dolphy in 1964 as the Mingus sextet rehearses in Stockholm. Mingus looks fierce in wraparound shades. They've just gone through "So Long Eric," a then-new tune composed as a farewell to Dolphy, who was planning to remain in Europe after the tour.
"How long you gonna stay?" asks Mingus.
"I don't know. Not long," Dolphy replies.
"What's 'not long'?" asks the leader, pushing. "What's 'not long,' Eric? A year? A month?"
"Maybe a year. Not more than a year."
Sandwiched between electrifying performances, it's a fascinating piece of footage, showing the bandleader aggrieved at losing his close friend and star sideman. Dolphy, of course, would never make it home from Europe. A little more than two months later the diabetic reedist would die in Berlin from insulin shock.
That fascinating snatch of conversation is part of Charles Mingus- Live in '64, one of seven new titles comprising the second installment of the Jazz Icons DVDs.

"We promised that if the first series did well, there would be another," says David Peck, who produced Jazz Icons along with his Reelin' in the Years Productions partners Phillip Galloway and Tom Gulotta. The first set was released last fall to excellent reviews. Not only were the performances-by artists including Art Blakey, Thelonious Monk and Buddy Rich-from peak creative years, but each disc included extensive liner notes by well-known jazz authorities, rare photos and superior sound and video restoration.
The new titles, released on September 4th, each contain more than an hour of classic jazz performances filmed in Europe between 1958 and 1966, most of which have been hidden away ever since in the vaults of European television stations. In addition to Mingus, there are concerts by Dave Brubeck, John Coltrane, Duke Ellington, Dexter Gordon, Wes Montgomery and Sarah Vaughan.
"We know where the treasure is buried," says Galloway. "We're the world's largest music footage archive. We've been combing through the vaults for years."
Still, there were some spectacular surprises, including a long-lost set led by Coltrane from 1960, with guest spots from Stan Getz and Oscar Peterson.
"That was one of the 'eureka' moments," says Galloway. "That show in Germany was rumored to exist for years. We were able to find the original: a six-song concert that had never been seen before that Coltrane fans are going to go crazy for. The master was in wonderful shape, very crisp and clear."
Shot during Coltrane's last European tour with Miles Davis, the gig was intended for the Davis quintet. But when the trumpeter refused to show, Coltrane took over, leading band mates Wynton Kelly, Paul Chambers and Jimmy Cobb through classics of the Davis repertoire. Two subsequent dates show the saxophonist at later, equally significant points in his artistic development.
"It's a documentary without words," adds Peck. "It opens when he was doing standards, what he was doing during the '50s. Then you see him start to morph on the '61 show with 'My Favorite Things,' still keeping some of the melodies. By '65 he was at the Love Supreme period." This last section, in particular, is invaluable as it is some of the only footage of the classic Coltrane quartet taking extended solos as they would on a club date.
Other standouts in the series include footage from '64 and '66 of the Dave Brubeck Quartet that Brubeck has called the best he's ever seen of his classic lineup. Ellington fans will be enraptured by the '58 concert, with crisp sound and solos by key sidemen like Clark Terry, Johnny Hodges, Quentin Jackson and Paul Gonzalves.

And then there is the Montgomery footage.

"This has never been seen before," says Peck. "It has amazing over-the-shoulder angles. No matter how many times you hear Wes on CD, you'll never figure out what's happening with his thumb technique. This particular show is almost like a course in Wes Montgomery's guitar technique."
It makes you wonder what else is still out there.
"We're looking at Rahsaan Roland Kirk," reveals Peck. "And an amazing Lionel Hampton show from '58. We'd love to do Sonny Rollins, Oscar Peterson, Cannonball Adderley Š I'll say it again: If this one goes well, there'll be another one."
---
The Year in DVDs
2007 was a very good year. Act fast, shoppers!
By Mark Keresman
November 22, 2007
Jazz Icons, Series Two
Oy, are the world's jazz fans ever going to be sent into orbit over this! We're talking SEVEN DVDs of iconic artists' sights and sounds recorded live across Europe from 1958 to 1966: Charles Mingus (with Eric Dolphy); John Coltrane (with his epochal '60s quartet and Stan Getz [!] and Oscar Peterson); Wes Montgomery (with notes by Pat Metheny and Carlos Santana); Duke Ellington Orchestra; Sarah Vaughan; Dave Brubeck Quartet (with Paul Desmond), and Dexter Gordon (with Kenny Drew). Fear not, O my financially challenged brothers and sisters - each volume is available individually ... BUT the box set includes a bonus DVD of performances, as the guy on TV says, not available separately: John Coltrane (from 1962), Dexter Gordon ('64), Sarah Vaughan ('67), and Dave Brubeck ('64). Sonic quality ranges from very good to superb.
---

Roundup
Jazz Icons, Round Two
By Scott Yanow
Jazziz, October 2007
IN THE 1960S, jazz musicians and singers occasionally appeared on American television, generally for a song or two on variety shows. In Europe, it was radically different, with visiting jazz artists often being featured for an hour or longer in the studios or in concert, playing their repertoire of the time.
Usually after the program aired, the film was put in the television studio's vaults and forgotten. Over time, thousands of hours of priceless performances accumulated in archives, largely forgotten and rarely seen. The rise of the VCR and more recently the DVD has resulted in a few programs seeing the light of day, but most remain obscure.
The birth of the Jazz Icons label has been made possible by an arrangement that has resulted in some of the material being released to the general public, and the surviving musicians, and the estates of those no longer with us, being properly compensated. Nine DVDs were released in 2006, and now seven additional ones have come out. Each individual DVD features a major artist or group performing at an important time in their history. In addition, an eight-DVD set has those seven, plus a bonus disc of additional numbers by John Coltrane, Dave Brubeck, Dexter Gordon, and Sarah Vaughan.
Of the current batch, it seems obvious that the two most significant releases are John Coltrane's Live In '60, '61 & '65 and Charles Mingus' Live In '64.
The John Coltrane DVD features the remarkable saxophonist at three key moments in his history. Three selections ("My Favorite Things," "Ev'ry Time We Say Goodbye," and "Impressions") from a 1961 West German television show not only find Coltrane with pianist McCoy Tyner, bassist Reggie Workman, and drummer Elvin Jones creating new and innovative music, but has Eric Dolphy (on alto and flute) holding his own with 'Trane on two numbers. The music is so good that you can excuse the wandering camerawork.
In addition, the classic Coltrane Quartet (with Tyner, Jones, and bassist Jimmy Garrison) is featured on three rare numbers from Belgium in 1965 ("Vigil," "Naima," and "My Favorite Things") with the saxophonist at his most intense and Jones in outstanding form. But most interesting is a 1960 German program produced by Norman Granz.
Miles Davis had opted out of the project, so instead Coltrane is featured on three relatively tame numbers with the Davis rhythm section (pianist Wynton Kelly, bassist Paul Chambers, and drummer Jimmy Cobb) and a ballad medley that includes Stan Getz and Oscar Peterson. On "Hackensack," the tenor sound of the 1960s (Coltrane) is matched with the sound of the '50s (Getz) in an exciting and intriguing performance. Getz makes the mistake of having Coltrane go first, and you can see Getz watching with surprise at 'Trane as he plays. Then he does his best to challenge him, eventually battling Coltrane to a tie.
The 1964 Charles Mingus Sextet was one of jazz's great bands, even though it only lasted a few months and made no official studio recordings. With the highly emotional bassist-leader, Eric Dolphy (alto sax, bass clarinet and flute), trumpeter Johnny Coles, Clifford Jordan on tenor, pianist Jaki Byard, and drummer Dannie Richmond, the group had unlimited potential. Mingus' Live In '64 features the ensemble during an outstanding concert in Norway, a filmed rehearsal in Sweden, and (after Coles had to drop out due to a perforated ulcer) playing for the TV cameras in Belgium as a quintet. To see the other horn players' expressions as Dolphy tears into the pieces, Jordan playing in inspired form, the versatility of Byard, and Mingus' constant smile (he knew that this group was superb) is a revelation to those only familiar with their live recordings.
Other worthy Jazz Icon releases:
Live In '58 — The Duke Ellington Orchestra is featured just two years after its Newport Jazz Festival triumph made international headlines. This is the earliest filmed full set yet released by the remarkable ensemble that, at the time, had no less than 12 major soloists — including Clark Terry, Ray Nance, and Johnny Hodges. The repertoire is mostly comprised of older favorites and a long hits medley.
Live in '58 & '64 — Sarah Vaughan is seen with trios on two occasions in 1958 and in Sweden in 1964. Her voice is as wondrous as ever and, although she seems a little nervous during her first 1958 mini-set (particularly during her announcements), she sounds brilliant throughout, particularly on "Mean To Me," "Sometimes I'm Happy," and an operatic version of "Maria."
Live In '63 & '64 — Dexter Gordon had recently moved to Copenhagen when this performance was filmed. The great tenor takes long solos, throws in some favorite song quotes, and swings with passion — but in an unhurried fashion, even on the uptempo pieces. He's joined by trios that have either George Gruntz or Kenny Drew on piano.
Live In '64 & '66 — The most popular jazz group of the 1960s, The Dave Brubeck Quartet (with altoist Paul Desmond, bassist Eugene Wright, and drummer Joe Morello) is featured on five songs apiece from concerts in Belgium and Germany, including two very different versions of "Take Five." The tightness of Wright and Morello, the wit of Desmond, and Brubeck's constant desire to stretch himself are very evident, even on such basic material as "St. Louis Blues" and "Take The 'A' Train."
---
Coltrane, Brubeck, Mingus lead second batch of 'Icons'

Jim Harrington
Inside Bay Area
09/07/2007
BASEBALL SEASON isn't over - unless, of course, you're a Giants fan. In that case, it's been over since about April.
Seriously, though, there are still a few weeks of the regular season left, and then the playoffs (which - yes, I know - my Oakland A's won't be participating in). So that means whatever TV time I have available in the coming weeks will likely be spent watching grown men play a child's game.
Once the final out is recorded and the Cubs have won the 2007 World Series, I know exactly how I will spend my leisure time in front of the tube - watching the "Jazz Icons" series.
Acclaimed jazz scribe Nat Hentoff put it best - as he so often does - when he likened the wonders of the "Jazz Icons" DVDs to discovering "a bonanza of previously unknown manuscripts of plays by William Shakespeare."
For a jazz fan, this series is nothing short of monumental. It's a set of mostly unseen (at least in this country), presumably once-lost concert performances by some of the greatest names in jazz. The shows were taped in Europe, mostly between 1958 and 1966, and then left for dead in the catacomb-like basements and vaults of TV studios you've probably never heard of.
But, trust me, you've got to see these concerts.
The first set of DVDs, all of which range between one and two hours, feature performances by Thelonious Monk, Ella Fitzgerald, Louis Armstrong, Dizzy Gillespie, Quincy Jones, Count Basie, Art Blakey and the Jazz Messengers, Buddy Rich and Chet Baker. Those came out last September and were greeted by tremendously positive reviews.
The next seven offerings, which hit stores this week, deliver concerts by John Coltrane, Dave Brubeck, Duke Ellington, Sarah Vaughan, Dexter Gordon, Wes Montgomery and Charles Mingus.
Again - since it's still baseball season - I haven't had time to digest all of these titles yet. But I've seen enough to know that they belong in every big jazz fan's DVD collection.
Here's a breakdown of the goods:
- John Coltrane: The beloved saxophonist is captured during three performances - in 1960,'61 and'65. Clocking in at more than 90 minutes, this DVD features'Trane performing with such greats as Oscar Peterson, Stan Getz, McCoy Tyner and Elvin Jones. Intriguingly, the 1960 date finds the saxophonist working with the Miles Davis band - but without Mr. Miles in tow.
- Dave Brubeck: The pianist-composer-bandleader - the tallest of all Bay Area jazz giants - performs with his classic quartet (saxophonist Paul Desmond, bassist Eugene Wright and drummer Joe Morello) at two dates, in 1964 and 1966.
- Sarah Vaughan: It's hard to imagine, but these three performances by the almighty vocalist - two from 1958 and one from 1964 - were never actually aired. That's tantamount to a jazz capital offense.
- Wes Montgomery: Watch three performances by the great guitarist, all recorded in 1965, and then soak up the liner notes and afterword by, respectively, ardent admirers Pat Metheny and Carlos Santana.
- Duke Ellington: This 80-minute big-band concert from 1958 is, reportedly, the earliest known complete Ellington concert that exists on film. His band that night featured trumpeter/flugelhorn player Clark Terry, alto saxophonist Johnny Hodges and trumpeter/violinist/vocalist Ray Nance.
- Dexter Gordon: The bebop pioneer holds court for three audiences in 1963 and'64, and undoubtedly blows their minds with his unsurpassed tenor saxophone work.
- Charles Mingus: Fans of the great bassist - who also ranks as one of the finest composers in jazz history - won't want to miss this set that consists of three concert performances from April 1964.
Another selling point is that the shows feature the mesmerizing Eric Dolphy on alto sax, flute and bass clarinet. These are some of the Dolphy's last-known recorded performances since the musical genius died three months later, on June 29.
At the risk of sounding like those loud-voiced announcers on TV, I have to add: "But, wait, there's more!" Each DVD comes with a 24-page booklet with informative essays by jazz historians (how come they didn't ask me to contribute?) as well as previously unseen photos.
I can't wait to really dig into these titles. Indeed, I'm so jazzed about "Icons" that I'm almost looking forward to baseball season ending.
Almost.
---
Many close ups of Wes' unique sans-pick picking technique and thumb-strumming
Wes Montgomery, Live in '65
European TV excerpts from Holland, Belgium & England
Studio: Jazz Icons Series 2.119003 (Distr. by Naxos)
Video: 4:3 full screen, B&W
Audio: English, DD mono
Extras: 20-p. booklet with rare photos and notes by Pat Metheny & Carlos Santana
Length: 78 min.
Rating: *****
Surely a gem in the second series of Jazz Icons, especially for guitar players. They'll go nuts being able to see the many close ups of Wes' unique sans-pick picking technique and thumb-strumming. Along with Charlie Christian and Django, Montgomery was one of the most influential guitarists in the history of jazz. These are intimate studio settings, well-photographed in three different countries and often including rehearsals and banter between some of the tunes.
The Dutch trio of players includes the top drummer Han Bennink, and Wes has some informal instruction of pianist Pim Jacobs on one tune. Montgomery is very relaxed and informal, but uses some very advanced musical terminology, demonstrating that he put a great deal of thought into his unique style of playing. On the Belgian TV date he is joined by the rhythm section from NYC which was to stay with him for the European tour. Harold Mabern is the pianist, and the quartet really swings on the four numbers seen.
The last TV show is hosted by jazz club owner Ronnie Scott and has titles and introductory commentary by Scott to each of the five tunes. The situation is a bit more formal and Montgomery seems less at ease, but continues to play superbly. A couple of the tunes are duplicated among the three sources, but this provides an opportunity to compare their differing treatments, just as different versions of tracks on reissue CDs. The sound is excellent on all three sections, though of course mono. The picture, although black & white, is also very good. The note booklet is a gem of fascinating reading. Jazz Icons has done a good turn for jazz fans everywhere by digging up and presenting these jazz time capsules!
TrackList:
Holland = I Love Blues, Nica's Dream, Love Affair (rehearsal), The End of a Love Affair;
Belgium = Impressions, Twisted Blues, Here's That Rainy Day, Jingles, The Boy Next Door;
England = Four On Six, Full House, Here's That Rainy Day, Twisted Blues, West Coast Blues.
- John Henry
Out of the entire series of Jazz Icon DVDs the Coltrane DVD may be the most valuable, as it documents five years of dramatic changes in the brief recording period of one of the greatest masters of the jazz idiom.
John Coltrane, Live in '60, '61, & '65

Performers: 1960 - John Coltrane, tenor sax; Wynton Kelly, piano; Paul Chambers, bass; Jimmy Cobb, drums; special guests, Oscar Peterson, piano; Stan Getz, tenor sax
1961 - John Coltrane, tenor and soprano sax; Eric Dolphy, alto sax, flute; Reggie Workman, bass; Elvin Jones, drums
1965 - John Coltrane, tenor & soprano sax; McCoy Tyner, piano; Jimmy Garrison, bass; Elvin Jones, drums)
Studio: Jazz Icons (Distr. by Naxos) DVD 2119007
Video: 4:3 full screen,B& W
Audio: Dolby Digital mono
Extras: Ilustrated booklet
Length: 95 minutes
Rating: *****
In Michael Cuscuna's liner notes on the new Jazz Icons John Coltrane DVD that covers five years in Coltrane's career as a recording leader, he states that John's entire recording career -- both as a side man and leader - comprised a brief 12 years. Even with this brief recording career, his monumental impact in the jazz world as a tenor stylist is still felt today. His "sheets of sound" playing, followed by his entrée into avant playing, coupled with his spiritual search would make a casual jazz fan believe that his recording career would have spanned decades rather than this brief period. Coltrane's profound influence on saxophone players continues to this day.
This invaluable DVD covers first a 1960 performance with Miles Davis' rhythm section, on a European tour with Davis. Davis sat out this March 28, 1960 performance in Germany, but we get the privilege to hear Oscar Peterson on Hackensack, and Coltrane spurring on Stan Getz on both Moonlight in Vermont, and Hackensack. The strong black and white contrast found in the filming, coupled with moody shadow effects is striking in this 1960 performance. Coltrane's playing was still relatively straight ahead during this period, but also very emotional and passionate.
By the end of 1961, when the second session in Germany was televised, Coltrane's group had evolved tremendously with the addition of Eric Dolphy into post-modal territory. There are three tracks from this 1961 date. The main feature is the legendary soprano sax classic, My Favorite Things, which today is found on virtually any Coltrane devotees' "best of list." It reintroduced the soprano saxophone as a featured instrument in both modal and avant circles.
The final date presented here, August 1, 1965, found Coltrane near the end of his classic quartet period. This period was noted for 20 minute to 30 minute intense workouts. Noteworthy in the last concert was unseasonably cold weather in Europe for an August time period. It is striking to see the body heat generated into smoke in the chilly confines of the Belgian countryside.
The Belgian concert was Coltrane's last European appearance, and perhaps the last filmed document of this genius in action. He died less than two years later. Out of the entire series of Jazz Icon DVDs, now in its second series, the Coltrane DVD may be the most valuable, as it documents five years of dramatic changes in the brief recording period of one of the greatest masters of the jazz idiom. For that reason, this is a must-buy for jazz aficionados.
- Jeff Krow
---
Jazz Icons DVDs
By George W. Harris

It is not too early to make your wish list for Christmas, and these discs should be on the very tip top. Sold individually, or together with a bonus DVD, this collection of music from modern jazz's golden era is a true revelation. All of the discs run from 60-120 minutes and each contains a very informative booklet. Very little of this stuff has seen the light of day before, and all of it is absolutely essential, both musically and visually.

Captured with his "classic" quartet with altoist Paul Desmond, bassist Eugene Wright, and drummer Joe Morello, pianist Dave Brubeck is captured on film in Belgium (64) and Germany (66) performing some of his best known pieces. The 64 Belgium version of "Take Five" is in many ways superior to the original, as the band seems completely relaxed with the adventurous rhythms. Visually, the band is a treat; almost all bespeckled and dressed in shark-skin suits, the band looks more like a reunion from "Revenge Of the Nerds" than trend setting artists. The visual rapport between all 4 musicians is palpable; these gents truly enjoyed playing with each other, and dug the music that they were performing. The reserved Belgium audience, while being filmed seems to be experiencing a group bad hair day listening to this fresh and vibrant music.

John Coltrane is captured here on three extremely important stages of his all too short career. On the 60 recording, he is caught in a rare performance with the classic rhythm section from his Miles Davis band, (Cobb, Chambers and Kelly). His treatments of "Walkin'" and "Green Dolphin Street" would be worth the price of the disc alone if it weren't for the guest appearance of Stan Getz joining in on an astonishing version of "Moonlight In Vermont." Further upping the ante, Oscar Peterson sits in and leads Getz and Trane through a romping version of "Hackensack". Hearing these two giants together is one of the musical highlights of the last 10 years. The 61 German studio gig features Coltrane fronting his classic quartet with Eric Dolphy guesting on alto and flute. This music captures the band with the same intensity as the classic 61 Vanguard recordings. Dolphy's flute on "My Favorite Things" is a work of art. The 65 Belgium recording features the band post "Love Supreme", just before breaking up. The fire and intensity of the band, as on "Vigil" and "Naima" are visually unforgettable. This is 95 minutes of non stop perfection.

Duke Ellingtons 1958 Holland concert is, amazingly, the earliest known footage of a complete Ellington concert. Capturing the band at it's last peak, the band still featured it's all star reed section of Hodges, Carney, Hamilton, Procope and Gonsalves. The clarinet trio during "Creole Love Call" is rich and absorbing. Clark Terry gives a stunning treatment of "Harlem Air Shaft' on his golden trumpet. Hodges' alto work on "All Of Me" is as silky and smooth as anything you could wish for. The band is raucous and rocking, and Ellington keeps them together with his traffic cop directions. This is as close as you'll ever get to seeing this band live if you are from the boomer or later generation.

By 1963, tenorist Dexter Gordon was riding the wave of popularity due to his classic Blue Note recordings like "Doin' Allright" and "Go". He was at his artistic peak as an expatriot living in Denmark. His attitude about living in Europe is perfectly captured in the opening sequence of this delightful disc, which shows Gordon sauntering through the Dutch streets, up into the jazz club, onto the stage, and sophisticatedly introducing "A Night in Tunisia" to the rapt audience. His voluminuous tone is perfectly captured during performances like "You've Changed" and "Lady Bird". One of the advantages of a visual recording is being able to closely observe little things, like how well manicured and tapered Gordon's fingers are while he graces the keys. Fascinating both audibly and optically.

Recorded just one month after the recently released compact disc "Cornell 64", this disc of Charles Mingus in Europe is a perfect companion. First of all, Mingus as leader is a fascinating study. Healthy, firm and in shape, he performs at bass with incredible dexterity, yet all the while is intently focused on the dynamics of the band. The concentration is palpable. Fascinating to watch as well is how he gives signals to each musician, particularly to drummer Danny Richmond, almost like a third base coach, as to tempo changes, or duration of solos. Eric Dolphy, who was to soon leave the band, is a case study in himself. Intent and ferocious while performing on flute, bass clarinet or alto, he is completely and passively impervious to the music the rest of the time. While the musicians are rocking in approval to pianist Jackie Byards romping piano work on the delirious "Meditations on Integration", Dolphy sits stone facedly oblivious to everything, as if lost in a concentration on something else. While the songs from the 3 gigs repeat themselves, the music never does, and that in itself is worth the ticket.

Guitarist Wes Montgomery was just on the cusp of mass popularity when these 65 sessions were filmed. The studio rehearsal from Holland has a fresh and candid vibe to it. The camera work on this session is startling. Due to the angles of the camera, you can actually see the callous on Montgomery's hands, and actually have a guitarist's viewpoint of the both hands delivering some of the most beautiful music to have ever been emitted. The versions of "Impressions" and "Four On Six"capture Wes at his best. Make sure you have your remote ready to learn a tone of fascinating fingerings. Are they going to make compact discs of these as well?

Sarah Vaughan is presented here on three TV programs, and is educational in the progress of The Divine One's presentation. On the two 1958 recordings, she is attired in lovely and stately white as she give improvisational delight to songs like "Tenderly" and "Cherokee". By 1964, she was freed to dress as she desired, and is sartorially more comfortable as she swoons through "Misty" and "Honeysuckle Rose." Her voice is stunningly impeccable, and the backup trios, with the likes of Richard Davis or Buster Williams on bass, is sensitive and adroit. Here is Sarah Vaughan when she had no peers, only admirers.
---
Wes Montgomery: Live in '65
By Jim Santella
Wes Montgomery
Live in '65
Jazz Icons
2007
If a picture is worth a thousand words, how many pages equate to the feeling that you get from a video? As the saying goes, "It's the next best thing to being there."
These three sessions, produced for Reelin' In The Years Productions in Europe, feature guitarist Wes Montgomery with three different piano trios. Filmed in black and white for television, the images are clear and crisp, sonically re-mastered for DVD, and provide an excellent window into the persona and musicianship of the legendary guitarist. As Pat Metheny mentions in his extensive liner notes, Montgomery is captured on film while setting up "The End of a Love Affair" in rehearsal with his Dutch quartet, demonstrating his fluency in the "traditional nomenclature of harmony" and relating his thoughts to the other musicians eloquently.
Close-ups of Montgomery reveal many of the secrets to his beautiful sound. The thumb, the harmonic adventure, the natural sense of swing, and the ease with which he gets along with the other players, several of whom he had not worked with before, show why he was such an influential guitarist and a memorable musical voice and jazz soloist.
The first three pieces are from an April 2, 1965 session in Holland with pianist Pim Jacobs, bassist Ruud Jacobs and drummer Han Bennink. They groove comfortably and provide a genuine look at how happy working musicians can be when they're doing what they love.
The April 4 session in Belgium is much more serious. With pianist Harold Mabern, bassist Arthur Harper and drummer Jimmy Lovelace, the guitarist moves faster with a steely drive. Dressed in dark suits with skinny 1960s neckties, his quartet interprets five songs while exhibiting an inner fire and drive. "Here's that Rainy Day" simmers comfortably as a bossa nova, and "Boy Next Door" rambles moderately as a beautiful ballad, while the other tunes drive with plenty of heat.
The final five numbers on the program were filmed May 7 in England with pianist Stan Tracey, bassist Rick Laird, and drummer Jackie Dougan. This session is quite different from the other two in that it includes commentary from club owner Ronnie Scott, who explains the career and music of Wes Montgomery as if he were giving a lecture. The music, of course, features more of Montgomery's great stuff with personable glimpses at each of the artists. The quartet swings and seems to enjoy every minute of the show. The guitarist's "West Coast Blues," in particular, makes this video stand out as an unforgettable piece of jazz history.
---
Sarah Vaughan: Live in '58 & '64
By Jim Santella
Sarah Vaughan
Live in '58 & '64
Jazz Icons
2007
With the camera on Sarah Vaughan and the microphone picking up every pearly note from her performance, these three black and white sessions work wonders for the soul. She was one of the best. No one could deliver a ballad the way she did, and many singers followed in her footsteps.
She's featured here filming in a Swedish television studio session in 1958, performing at an auditorium in Holland that same year and, several years later, performing at an auditorium in Sweden. She works comfortably with two different piano trios, interpreting songs that show her at her best. Up-tempo romps such as "Cherokee" and sultry ballads such as "Lover Man" reveal the depth of her repertoire. Vaughan, sensitively supported by her sidemen, interprets each song with a veteran's confidence.
Musically, the three sessions mirror one another. She is in command of each selection, in fine voice, and in love with her audience. The camera work for her two '58 sessions, while clear and crisp, focuses only on the singer and has little variety cinematically--one camera and one angle--though it captures one cohesive program. Vaughan's eyes dart from side to side, not sure what to make of the camera. The '64 session works out much better. Filmed with multiple camera angles that capture everything on stage, this latter session is the most memorable.
All three performances, Reelin' in the Years productions, bring the singer into our living rooms for a warm evening of great music, which is what each of the original programs was intended for. When she sings "Misty," the whole room turns into mush, as hearts melt and tears begin to fall. Including an extensive mini- biography by Patricia Willard, this DVD package serves as an invaluable souvenir of one who meant so much to us all.
---

Beyond Playlist: Charles Mingus and More
Fri Sep 14 2007
Charles Mingus
Live in '64
(Reelin' In the Years)
In this country, at least, films and videotapes of classic jazz recordings turn up on television far too seldom. As a result, even fans of the genre -- at least those who haven't spent hours trolling through YouTube posts -- often have seen only a snippet or two of their favorites in action. "Jazz Icons," a new series of DVDs assembled by Reelin' In the Years Productions, rights this wrong in a remarkable way. Charles Mingus Live in '64 exemplifies the offerings, capturing big chunks of three sets performed in Belgium, Norway and Sweden during saxophonist Eric Dolphy's last tour with the masterful bassist. "So Long, Eric," a piece Mingus wrote as a goodbye for the gifted player, is heard in four versions, all of them worthy, but perhaps the most memorable is from an Oslo date. Tenor man Clifford Jordan reels off so magnificent a solo that trumpeter Johnny Coles joins the formally clad audience in appreciative applause -- but it's a mere prelude to a concluding Dolphy freak-out that's positively epochal. The sound is better than anticipated, the material is consistently revelatory, and the images are timelessly cool.
The other "Jazz Icons" releases that hit the marketplace alongside Live in '64 are mighty fine, too. My favorites were John Coltrane Live in '60 & '61 & '65 and Dexter Gordon Live in '63 & 64 -- but Duke Ellington Live in '58, Dave Brubeck Live in '64 and '66, Wes Montgomery Live in '65 and the astonishing Sarah Vaughan Live in '58 and '64 are also highly recommended. Seeing is believing.
--Michael Roberts
---
Pittsburgh Tribune-Review
Second installment of jazz DVD collection fulfills promise
By Bob Karlovits
Monday, September 17, 2007
David Peck has lived up to his tantalizing promise of a year ago.
At that time, the film archivist-producer released a powerful set of classic jazz performers from the '50s through the '70s on nine DVDs. He said there could be more, and mentioned the second set could have John Coltrane from the '60s, Charles Mingus and Eric Dolphy, Dave Brubeck and Sarah Vaughan.
He wasn't kidding. The second set -- this time seven DVDs -- of the Jazz Icons series has those stars, plus Duke Ellington, Dexter Gordon and Wes Montgomery.
The discs are being sold individually as well as in a set including a DVD with extra footage. They are on the Reelin' in the Years label, released by Naxos.
As in the first set, the images are from black-and-white European TV broadcasts. They are clear, if not technically slick, but some of the camera work is an exercise in photography.
On the Brubeck disc, for instance, there are shots where the pianist's head is surrounded by the outline formed by Paul Desmond's sax and arms.
On all of them, though, the sound is excellent. Actually, it is remarkably good considering its age and source.
But the play of the musicians is the most noteworthy element, naturally, and this collection is full of classic work.
* Coltrane and his quartet generating steam as they do "My Favorite Things" on an obviously cool outdoor stage in Berlin.
* Sarah Vaughan illustrating the development of her personal style and voice in recordings that range from '58 to '64.
* Three Wes Montgomery concerts from Holland, Belgium and England that clearly portray the work of his "Golden Thumb."
While the performances are the strongest element in these recordings, each comes with a 24-page booklet of notes on the musicians and their European days. Guitarist Pat Metheny writes an excellent look at Montgomery that is equally a musical analysis and intelligent ode of a fan.
---
Rochester City Newspaper
Jazz Icons: Wes Montgomery, Charles Mingus, John Coltrane
By Ron Netsky On Sep. 19th, 2007
It's almost too good to be true. The new series of Jazz Icons DVDs showcases John Coltrane, Charles Mingus, and Wes Montgomery in their prime years in superb films with excellent sound. Recorded for European television, the DVDs also include invaluable rehearsal footage. The Coltrane video is astounding, tracing his evolution from melodic cascades of notes in 1960 to his ferocious excursions in1965. Along the way are performances with Eric Dolphy, Stan Getz and Oscar Peterson, not to mention his own quartet's McCoy Tyner and Elvin Jones. Mingus' all-star band - Dolphy, Jackie Byard, Johnny Coles, Clifford Jordan, and Dannie Richmond - is perched on the edge of the avant-garde. And Montgomery, who was rarely caught on film, is absolutely riveting on every innovative solo. Camera angles and close-ups allow viewers insight into his incredible thumb/octave technique. If you want to make any jazz fan deliriously happy, these DVDs can't be beat.
---

Nashville City Paper
RIFFS
by Ron Wynn
Jazz on DVD
The outstanding new series Jazz Icons (Naxos) offers tremendous audio and visual examples of concert performances spanning the decades of the '50s, '60s and '70s. The releases combine color and black-and-white footage, while also expertly communicating both the spontaneity and cohesion that's evident in topflight jazz playing. These concerts have also never been available in the home video market (at least legally) and in many instances present remarkable examples of great musicians at their peak.
Duke Ellington - Live in '58 spotlights the band two years after the landmark 1956 Newport date that rejuvenated their reputation and profile. Ellington leads a 16-piece unit during this 80-minute romp through both vintage compositions ("Jack The Bear," "Harlem Air Shaft," "Kinda Dukish/Rockin' in Rhythm")and the familiar staples from the band repertoire ("Sophisticated Lady," "Things Ain't What They Used To Be"). This edition had the still red-hot Paul Gonsalves in the tenor chair (another masterful solo on "Diminuendo In Blue and Crescendo in Blue," the set's final selection), plus other ace contributions from Ray Nance, Johnny Hodges, Harry Carney and the other Ellingtonians.
John Coltrane - Live in '60, '61 & '65 has even more material (95 minutes worth) with Coltrane in both session and leadership roles. The opening five pieces were done by the during a visit to Germany, doing conventional but strong versions of "Walkin'," "Hackensack" and "On Green Dolphin Street" among others. The second and third sets are a combination of an all-star date that matches Coltrane with Eric Dolphy (explosive)and Stan Getz (cool but also dazzling) as well as Oscar Peterson (frenetic as usual), plus a later-period session where Coltrane rips through numbers aided by the classic lineup of pianist McCoy Tyner, bassist Jimmy Garrison and drummer Elvin Jones.
Sarah Vaughan - Live in '58 & '64 spotlights her vocal might and interpretative flair in three dates sprinkled over the two time frames. Whether extending and stretching out the lyrics to "Over The Rainbow," turning "Lover Man" and "Tenderly" into emotional powerhouses, doing tricks with mood and tempo on "Cherokee" and "I Got Rhythm," or finding ways to rework "Misty" and "Honeysuckle Rose," Vaughan was spectacular on each occasion. Despite the six-year gap, there's no signs of age or any loss of volume or range in the last 8 pieces, which were done in Sweden (the other shows were in Germany).
Wes Montgomery - Live in '65 puts the great guitarist in various studio settings for a program of mellow blues, standards and some pop pieces. Montgomery was clearly enjoying the exchanges and banter with his mates, whether they're a Dutch rhythm crew (the first set, New York pals during the second session (though it was cut in Belgium) or with the pickup British crew that accompanied him on the last tunes. Some of the participants include the very young drummer Hans Bennik (now among the most famed percussionists in the European avant-garde), pianist Harold Mabern and drummer Jimmy Lovelace or English bassist Rick Laird, who'd later become much better known as part of the Mahavishu Orchestra. But most importantly, you see through tight close-ups the extraordinary and individualistic Montgomery guitar technique, especially his use of the thumb in his playing.
Dexter Gordon - Live in '63 & '64 covers a trio of European concerts when Gordon was establishing himself as a favorite among expatriate American musicians overseas. Teamed with equally superb players like pianist Kenny Drew and drummer Art Taylor, Gordon's loping, soulful tenor was especially memorable on "A Night In Tunisia," "Lady Bird," "Body and Soul" and "You've Changed," with Drew also delivering rich, varied and sometimes almost combative complimentary solos and Taylor alternately loose or tight in supplying the foundations.
Dave Brubeck - Live in '64 and '66 captures his definitive unit in two super concerts. Alto saxophonist Paul Desmond delivered the wry, sublime solos that were his hallmark on two versions of "Take Five," "In Your Own Sweet Way," and "Kato Song," while bassist Eugene Wright and drummer Joe Morello were able better than any rhythm section duo the preceded or followed them to handle the tricky time signatures that Brubeck composed, and also handle his own stylistic shifts during live performances. Brubeck even adds some surprise covers in the sets, doing "St. Louis Blues" on one date and Billy Strayhorn's "Take The "A" Train" on another.
The last (but certainly far from the least) disc highlights the mighty bassist/composer/bandleader Charles Mingus. Although one might quibble with the notion that the group he was heading in 1964 was his best, they were clearly among the greatest small combos Mingus ever assembled. Live in '64 contains numerous unforgettable segments with soaring Eric Dolphy alto saxophone, flute or bass clarinet solos, blistering or tender responses from tenor saxophonist Clifford Jordan, crackling trumpet from, Johnny Coles, pianist Jaki Byard's compelling contributions and the intriguing blend of teamwork and competition that came from the longtime alliance between Mingus and drummer Dannie Richmond. The three events featured on this DVD covers shows in Belgium, Norway and Sweden and they're each intense and unforgettable.
Add extensive 24-page booklets, expert notes from a host of experts and/or musical guests, rare photographs and you've got perhaps the finest collection devoted to jazz in many years, perhaps ever. Everyone who loves this music should hope that Jazz Icons keeps things coming, because these seven releases are awesome.
---
Mingus on DVD
by Fred Kaplan
Wed Sep 26, 2007
I haven't watched all seven of Naxos' Jazz Icons discs-a DVD box-set of televised European concerts by great jazz musicians in the 1960s-but one of them, Charles Mingus: Live in '64, is a must-have: two hours of music, videotaped in Belgium, Norway, and Sweden in April 1964, featuring one of Mingus' most electrifying sextets, including Eric Dolphy, Clifford Jordan, Johnny Coles, Dannie Richmond, and Jaki Byard.
This is the same band that played a month earlier at Cornell University (captured on a CD released just this year on Blue Note), and they play much of the same music-"So Long, Eric," "Meditations on Integration," "Orange Was the Color of Her Dress, Then Blue Silk"-though, by the time of the European concert, they had the tunes down a lot tighter.
But the uniquely appealing thing about the DVD is that these guys look so irresistibly cool. The disc begins with the band's bus pulling up outside a TV studio in Brussels. They get off, one at a time, decked out in dark shades, black shirts, some of them berets and goatees, and, man, if you didn't live through the era when a jazz musician was the hippest creature imaginable, this clip gives you a delectable taste.
The coolness continues with the concert footage. Mingus is clearly having a great time, smiling at his band member's solos-quite the contrast to the scowling and shouting on (He also seemed to be having a lot of fun on the Cornell CD, but it's good to see the aural evidence confirmed.) The band members are cooking, and they know it. The interplay is seamless but free, all at once. The solos crackle, especially Dolphy (who would die just two months later, of undiagnosed diabetes), though he's nearly matched by Clifford Jordan, who never sounded so adventurous before or since.
A lot of videotaped jazz concerts are, frankly, boring. The musicians just stand there; the sound isn't as good as it is on record albums. Once you get over the thrill of seeing the legends you've only been hearing all these years, you feel like turning off the TV and going back to the stereo. But this one's worth the watching. It's what a video of this sort should be: it doesn't just supplement, it also enhances, the music.
---
Masters of Jazz
A must-have series of concert DVDs by legends of the genre.
By Eric Snider
Creative Loafing
It's probably not good news for the jazz scene that the most exciting, buzz-inducing products to hit the market in the last few years have come from the archives. Historically, jazz has been about newness, about moving forward, and while innovation's still valued among coteries of today's artists, the fact remains that John Coltrane, dead 40 years, is more marketable than Joshua Redman, very much alive.
Joining recently unearthed audio recordings of Charlie Parker, Coltrane/Thelonious Monk, Charles Mingus and a few others is a series of DVDs called Jazz Icons, by Reelin' in the Years Productions. They're handsomely packaged and intelligently annotated, but more importantly, the sound and video quality are almost always impeccable.
The company just unleashed its second batch of titles, all of them culled from black-and-white European TV shows. It follows a first round that included Art Blakey, Count Basie, Chet Baker, Monk and others. Each of these DVDs is vital in its own way -- some more than others. I'm not enough of a jazz scholar to gauge which among the series is the most important, but I know which are most important to me, and I'll rank them accordingly.
John Coltrane: Live in '60, '61 & '65 -- This set, clocking in at two and a quarter hours, offers a fascinating overview of Coltrane's artistic trajectory in the '60s. The first program, shot in Germany, finds the saxophonist in pre-icon status, leading Miles Davis' rhythm section through a series of close-to-the vest standards like "On Green Dolphin Street," "Walkin'" and "Hackensack." (Miles declined to show up, so Trane stepped in.) The last couple of tunes feature guest shots by sax man Stan Getz and pianist Oscar Peterson. Rare stuff, indeed.
A year and a half later, in December '61, Trane had established himself as a jazz star. Appearing on an industrial-looking set in Germany, he opens with his semi-hit "My Favorite Things," keeping it fairly in line with the recorded version. This time, he's working with his regular band: drummer Elvin Jones, pianist McCoy Tyner and bassist Reggie Workman, plus guest reed man Eric Dolphy. The gem of this set is a pell-mell "Impressions," and the bonus is a frenetic alto solo by Dolphy, valuable footage of an artist who was rarely captured on video.
The most spellbinding portion of the DVD is the 1965 Belgian concert. By this time, Trane had jumped headlong into the avant-garde and was exploring various dissonant techniques on his horn as if he were expurgating demons. The opening five-minute segment is a freewheeling tenor/drums duet in which Coltrane contorts his face and body, wrenching hard-won sounds out of his sax. Trane and company follow with the meditative ballad "Naima," which builds into a chaotic group improvisation, followed by a 20-minute "My Favorite Things," played far more aggressively than in '61, the quartet fraying and all but disintegrating, taking the music to the edge of the abyss. Classic late-period Coltrane.
Charles Mingus: Live in '64 -- The bassist/composer's 1964 European tour is widely regarded as a watershed moment featuring perhaps his best band: drummer Dannie Richmond, pianist Jaki Byard, tenor saxophonist Clifford Jordan and Dolphy on various reeds. This two-hour DVD captures three Scandinavian shows shot during a weeklong period.
The band chemistry is uniformly superb as the players navigate Mingus' blues-drenched compositions; the solos are consistently inspired. The tradition-in-transition aspect of Mingus' music is adroitly captured in "So Long Eric" from the second set: Byard plays a rousing, full-fisted solo pulled from the past; later, Dolphy's alto excursion is a forward-looking romp full of flurries and squeaks and angular lines.
The surprise stuff in Live in '64 is a couple of rehearsal segments: In one, the notably demanding and cranky Mingus begins to upbraid the band, then gathers himself, apologizes and calmly reiterates the arrangement. A revealing glimpse of the man behind the artist.
Duke Ellington: Live in '58 -- Ellington is certainly among the most important composers in the annals of American music, but he never forgot one important thing: He was a pop artist. This hour-and-20-minute show in Amsterdam captures the legend in a familiar concert setting -- performing for a well-groomed theater crowd and always entertaining them.
All the earmarks are here: the resplendent Ellington addressing the crowd; the impeccable ensemble work by his remarkable (tux-clad) band; tightly calibrated but effective solo turns by stalwarts like Johnny Hodges, Harry Carney and Clark Terry; a couple of hip (and revelatory) vocal cameos by Ozzie Bailey; an expertly paced program that includes ballads, lively swing and creamy, quasi-classical interludes, capped by a medley of hits that includes "It Don't Mean a Thing (If It Ain't Got That Swing)," "Mood Indigo," "I Got it Bad and That Ain't Good," "Sophisticated Lady" and others. Great art that's greatly crowd-pleasing.
Sarah Vaughan: Live in '58 & '64 -- She was probably the most gifted jazz vocalist ever, with a staggering range and total command over her phrasing. In these two sets, six years apart and clocking in at just over an hour, we get Vaughan backed only by a rhythm section, using her elastic voice to great effect but never undermining the melodic integrity of songs like "Lover Man," "Tenderly," "Misty," "I Feel Pretty" and others, as well as uptempo bebop workouts like "Cherokee" and "I Got Rhythm."
In the first show, shot in Holland, a 34-year-old Vaughan comes off as girlish and rather inscrutable. She wasn't inclined to the pain-baring approach of a Billie Holiday. She stands nearly stock still, her facial expression suggesting she's removed from the proceedings. In '64, closing in on 40 and wearing a Supremes-style hairdo, Vaughan shows a lot more swagger and confidence, her voice huskier and more inclined to the lower register. Each show is beguiling in its own way.
Wes Montgomery: Live in '65 -- He played the hollow-body jazz guitar on par with anyone. During the '60s, Montgomery was roundly considered the best. These three shows find him performing hot-swinging, blues-informed sets with pickup rhythm sections, employing choice single-note lines and countering with his famed sliding octaves. The first segment, filmed in Holland, includes a rehearsal where the guitarist explains how he'd like to approach "The End of a Love Affair," and walks Dutch pianist Pim Jacobs through the chord changes. Montgomery comes off as the antithesis of the aloof, moody bebopper; he's genial and quick to chuckle. During the performances, the many close-ups of his hands exhibit the astounding ease with which he played.
Dexter Gordon: Live in '63 & '64 -- Gordon was among the most dapper of the second-generation beboppers, so it's only fitting that the opening segment of this DVD, filmed in Holland, finds him swaggering into an intimate jazz club where his rhythm section is already playing, handing his trench coat and hat to the bartender, then strolling to the stage to strap on his tenor sax and introduce "A Night in Tunisia" with exaggerated flair. In later years, Gordon's playing would become breathy and languid, but here he attacks a series of extended solos with plenty of verve and bite. He's never been one of my favorites, so an hour-plus of his performance became something of a chore, but Gordon fans can't go wrong with this set.
Dave Brubeck: Live in '64 and '66 -- A favorite of horn-rimmed-glasses-wearing college kids in the '50s and early '60s, Brubeck is one of the most filmed figures in jazz history, so this DVD doesn't feel like that much of a discovery. I've always found his music too academic and emotionally stilted to truly appreciate, and this DVD, running just over an hour, didn't change my mind. I do admit a fondness for Paul Desmond's arid tone on alto sax, though.
---
Jazz Icons Series 2: Dave Brubeck, John Coltrane, Duke Ellington, Dexter Gordon, Charles Mingus, Wes Montgomery, Sarah Vaughn
Mark Burnell and Brian Ferdman
2007-09-28
Reelin' In the Years Productions
The second installment of the Jazz Icons series presents some phenomenal performances of world class jazz artists captured live in Europe in various settings between the 1950s and 1970s. Available as a set or individually, each of the following DVDs is culled from surprisingly excellent footage and has painstakingly restored sound that is remarkably crystal clear. In addition, each artist gets the royal treatment with his or her own 24-page booklet featuring liner notes from family members and prominent jazz historians, as well as rare photographs and memorabilia. These are simply stellar packages that are essential to any jazzhound's collection.
Dave Brubeck- Live in '64 and '66
Cool jazz pioneer Dave Brubeck's Classic Quartet, featuring drummer Joe Morello, bassist Eugene Wright, and the incomparable Paul Desmond on alto sax, is showcased in 1964 and 1966 performances that Brubeck, himself, calls "the best footage of the Classic Quartet I've ever seen." The festivities open in a 1964 Belgian studio where the quartet feels incredibly relaxed and, despite the lack of an audience, seems to have an incredibly joyous time communicating with one another. The inventive take on the opening "St. Louis Blues" sets the stage for 30 minutes of genius. Here Brubeck and his mates polish the rough edges away from W.C. Handy's raunchy classic, yet they still manage to maintain a tremendous amount of intensity while applying subtle hints of Latin themes. The band is clearly having a good time as they bounce through the playful "Three To Get Ready," and they remain effortlessly cool as Desmond guides them through "Koto Song" with some buttery lines. Of course, the signature "Take Five" is featured, and unlike the studio recording, Brubeck is freed from the endless vamp, so he takes his melodies off into some fascinating Asian territories. This entire performance is filmed with an amazingly impressive array of camera angles that capture the action from above, below, up close, far away, and nearly every direction imaginable. The second performance is from a 1966 Berlin concert that begins with a rollicking spin on "Take the 'A' Train." After blazing through the number with dexterity for several minutes, Brubeck and Morello trade stanzas and downshift into a slinking blues groove before ramping back up to a sprint. Once again, the camerawork is excellent, capturing the subtleties of Morello's every move. "Forty Days" features incredible dynamics, as Brubeck leads the band into a gentle pianissimo before seemingly launching into a strident explosion, but sure enough, just as he's about to blow his top, he brings everything back down again to a soft landing. A surprisingly shorter spin on "Take Five" lets Desmond explore more of a bebop realm, while Brubeck opts for some interesting Middle Eastern figures in the concert's finale. Both of these performances display the Dave Brubeck Quartet's unique penchant for creating music that is uncompromisingly cool and smooth but still loaded with clever time-changes and shifting dynamics, brimming with character.
- Brian Ferdman
John Coltrane- Live in '60 & '61 & '65
The John Coltrane disc is simply stunning, both visually and musically, with three performances from three very different stages of Coltrane's career that brilliantly demonstrate the musical journey he took during the last seven years of his life. The first segment from 1960 is one of his first "solo" performances outside of Miles Davis' band, playing with what amounts to a pick-up band featuring Stan Getz and Oscar Peterson as guests. The black and white footage is lovingly restored but retains a slightly grainy look, only adding to the atmosphere already established by the superbly understated lighting and the exquisite, delicate playing. Coltrane plays three songs from Davis' repertoire, and the selections show a talented man just starting to shake off the influence of his mentor. The footage from late 1961 shows less delicacy and a more exuberant approach, as half the "classic" lineup of the quintet (McCoy Tyner and Elvin Jones) plus Eric Dolphy and Reggie Workman throw caution to the wind and play with a truly wild abandon. It's a perfect portrait of musicians realizing that they really have no limits to where they can go. "My Favorite Things" is magnificent, with Elvin Jones' drumming propelling things along at a breakneck pace, and the version of "Impressions" is simply epic, as Coltrane pushes into unbridled expressionism and then allows both Dolphy and Tyner to follow him, albeit on their own paths. The final segment from Belgium in 1965 is the last known footage of Coltrane performing in public and comes just months before the Quartet splintered, driven apart by Coltrane's even more adventurous experiments into atonal territory. The scintillating version of "Vigil" bears absolutely no resemblance to the recorded version and is twelve minutes of frenetic improv. The closing 20 minute take on "My Favorite Things" is quite breathtaking, with McCoy Tyner shining in an extended, driving solo. These three performances provide the rare and invaluable opportunity to watch a gifted musician spread his wings and soar.
- Mark Burnell
Duke Ellington- Live in '58
The 1958 performance from Amsterdam's Concertgebouw is the earliest-known filmed full-length concert from Duke Ellington. Captured two years after Duke's groundbreaking performance at the 1956 Newport Jazz Festival, this is a portrait of a revitalized band riding high on the crest of a wave of popularity. The late 1950s were unkind to big bands, but Newport put Ellington back on the map, and this DVD shows exactly why a seemingly old-fashioned act was able to remain relevant in a sea of bebop. Simply put, Ellington and company swing like nobody's business, grooving through classics like "Sophisticated Lady," "All of Me," and "Things Ain't What They Used To Be." However, it's the second set and finale of this concert where Ellington's band really makes their mark. Drummer Sam Woodyard makes ample use of his elbow on the snare while cooking through a jungle-inspired series of drum solos on the invigorating "Hi-Fi-Fo-Fum." Then Ellington turns the band loose on a big-time medley of his most well-known work. Just like the 1927 New York Yankees, this veritable "Murderers' Row" of musicians hits home run after home run off of these legendary numbers. Finally, it's time for the grand finale, and Paul Gonsalves chugs his way through a sprawling bridge of a solo in the infamous closer, "Diminuendo in Blue and Crescendo in Blue." This performance is not quite up to the once-in-a-lifetime earth-shattering standards of Ellington at Newport, but it still burns with raging intensity, thanks in part to trumpeter William "Cat" Anderson's wailing high notes. It's nearly impossible to sit still through this invigorating number, and this performance serves as living proof that while the 1950s saw a sea-change in the world of jazz, Ellington's music remained as vibrant and important as ever before.
- Brian Ferdman
Dexter Gordon- Live in '63 & '64
From the opening of his DVD, it's evident that tenor sax player Dexter Gordon was one cool customer. His Holland 1964 performance begins with him walking down a darkened alley. He strolls into a cave-like bar, tosses his hat and trenchcoat to a bartender, and then jaunts up to a stage to join a band in progress. Then he hops on the microphone, and his velvet-throated voice gives a smooth introduction to the "A Night In Tunisia." It's so impressive that his introduction actually earns applause from the audience. Gordon and his band of European musicians give an intense turn on the Dizzy Gillespie classic with Gordon skipping around through the melody and then going into a very lengthy solo. "What's New" showcases Gordon's pure tone and gliding phrases, while "Blues Walk" gives his band a more swinging platform to dance around in their bebopping sound, a notion that's also echoed on a Switzerland 1963 rendition of "Second Balcony Jump." Unfortunately, the remaining three songs on this disc (including a Belgium concert from 1964) are culled from more formal, less invigorating performances, and the ballads have a somewhat disappointing degree of sameness. There is nothing particularly wrong with these songs, but there is not much that really stands out, either, and the opening sequence in the relaxed Dutch club is clearly highlight of this DVD.
- Brian Ferdman
Charles Mingus- Live in '64
The Charles Mingus DVD showcases the classic Mingus band in three performances from the same week in 1964, scant months before multi-instrumentalist Eric Dolphy's tragic early death. These were scheduled to be Dolphy's last performances with the band (he was staying in Europe to get married when the band returned to the US), and perhaps the circumstances caused Mingus to deliberately give him more room to shine. Whether that was the case or not, this DVD almost becomes an epitaph for Dolphy, who really dazzles, especially on a version of "Take the 'A' Train" where he plays his bass clarinet like a man possessed. Indeed, this twelve minute gem is the highlight of the disc, demonstrating not only Dolphy's extraordinary skills, but also highlighting both Mingus' formidable talents as band leader- he literally cuts off trumpeter Johnny Coles in the middle of a solo during the previous song, "Parkeriana," to take an unexpected left turn into "'A' Train." The entire band provides a rock solid yet remarkably fluid backing to Dolphy's wild excursions while somehow managing to avoid being left behind by Mingus' sudden changes. No less than three radically different takes on the groundbreaking "Mediations on Integration" provide further proof that this just may have been the best ever version of the Mingus band. Simply being able to see Mingus play with drummer Dannie Richmond, the two of them in a complete lockstep no matter how complicated Mingus makes the tempo changes, makes this DVD essential viewing.
- Mark Burnell
Wes Montgomery- Live in '65
I wasn't blown away by the Wes Montgomery disc, but in fairness, it's not Mr. Montgomery's fault that his style was co-opted by the dreaded "smooth jazz" crowd. Indeed, this disc serves to prove what a talented musician he really was. In each of the three segments from the spring of 1964, Montgomery is playing with essentially a new and seldom-rehearsed pick-up band, and while there's no denying the talent of everyone involved, for these performances to sound as good as they do is a testament to the skills of a master musician. There are times over the course of the disc when everything sounds a little similar, but as long as the tempos are varied, it's all very entertaining. The highlights are damned good, including a sprightly take on "Impressions" with Montgomery pulling off some lightning fast runs, and the complicated "Four On Six," where a 6/8 guitar lead is imposed over a 4/4 backing and somehow both time signatures end up melding seamlessly. The other musicians are excellent, especially Dutch pianist Pin Jacobs during the initial segment. Considering they had never played together prior to this concert, it's nothing short of remarkable how in-sync the two of them are, especially when you hear Montgomery dropping back to play behind Jacobs instead of taking the lead. Other pluses include some stuffy yet fascinating introductions to the songs in the final segment by British jazz legend Ronnie Scott, and some equally interesting liner notes from Pat Metheny, as Montgomery isn't lacking in high profile fans. His style of playing is certainly unique (he plucks the strings with his thumb and never seems to use more than three fingers on the frets at a time), and this release is rich with great close-ups of this odd technique, showing a master at the top of his game.
- Mark Burnell
Sarah Vaughn- Live in '58 and '64
The performances on Sarah Vaughn's DVD are from both 1958 and 1964, and the six-year gap provides a fascinating insight into the growth of one of the greatest voices of the last 100 years. The opening selections from Sweden in 1958 are somewhat strange without the audible or visible presence of an audience. When Vaughn says, "Thank you" after each song, you have to wonder who she's thanking. Nevertheless, the young chanteuse is a stunningly simple beauty with a silky smooth voice that gracefully swings through "Sometimes I'm Happy" and "Mean to Me." The Holland 1958 performance showcases a more formal concert from Vaughn, and she really relishes the opportunity to perform effortless vocal glissandos through multiple notes in "They All Laughed," eek heartbreak out of "Lover Man," and blaze her way across "Cherokee." When we come back to Sweden in 1964, Vaughn has become a very different woman. Not only has she visually matured, but her voice has lost some of its innocence and has been replaced by a smoky richness. Her vocal selections tend to run more toward the drama of musical theater ("I Feel Pretty," "Maria"), and these songs provide Vaughn with plenty of emotional subtext, which she utilizes as she gazes over the audience with expressive eyes. Of course, it's not all serious when she skips through "I Got Rhythm," complete with an impressive acapella intro. Her maturation as a performer is also quite evident, while she invokes a playful sense of humor whenever possible, even making light of the fact that she's sweating like a racehorse. By the time she reaches the seemingly never-ending encore of "Bill Bailey, Won't You Please Come Home," the mugging Vaughn goads the audience into letting her keep continuing the number, and it's evident that in six years she has made the transition from intriguing young lady to commanding leading woman of the stage.
- Brian Ferdman
---
Phases & Stages
DVDnds
By Jay Trachtenberg
October 5, 2007
In a culture that treats art as commerce, it's not terribly surprising that NBC, CBS, and ABC missed the opportunity to record and broadcast virtually all the astounding talents of American jazz in their midst during the Fifties and Sixties. European television was considerably more enlightened, presenting U.S. jazz icons at every opportunity. Such is the source for the second installment of live "Jazz Icons" DVDs, artfully filmed in beautiful black and white, of in-studio and concert performances capturing these artists in peak form.
While there's something to be said for each video, the John Coltrane stands out, showcasing three different groups in three different phases of his career. There's a 1960 date with Miles Davis' rhythm section and guests Oscar Peterson and Stan Getz. There's the early quartet with Eric Dolphy just a month after the famed Village Vanguard dates in 1961. And there's his classic quartet in 1965, launching into the stratosphere shortly before disbanding. Three sessions for Charles Mingus were all filmed within the same week and feature arguably his best band ever, with Eric Dolphy, Jaki Byard, and Clifford Jordan. Cool, debonair sax man Dexter Gordon is superb, filmed in the era of his best work for Blue Note. Likewise, the not-often-seen Wes Montgomery demonstrates why he was the pre-eminent guitarist of the day. The Duke Ellington Orchestra from 1958, the divine Sarah Vaughan, and the ever-popular Dave Brubeck Quartet with Paul Desmond all shine brilliantly as well, preserved by a Continental standard that knew better.
(Coltrane) ****
(Mingus, Gordon, Montgomery) ***1/2
(Ellington, Vaughan, Brubeck) ***
---
Jazz & Blues Report
October 2007
JAZZ ICONS SERIES Part 2
NAXOS/REELIN' IN THE YEARS DVDS

The second installment in the Jazz Icons DVD series has been released by Reelin' In The Years Productions and Naxos America. The seven new releases feature John Coltrane, Wes Montgomery, Dexter Gordon, Charles Mingus, Duke Ellington, Dave Brubeck and Sarah Vaughan. Each of the DVDs features one or more concerts filmed live in television studios and other venues in Europe between 1958 and 1966. The accompanying press information notes that all seven DVDs feature performances that have never been officially released, with some of the material being newly discovered and has never been broadcast. It also notes that the performances have been transferred and remastered from the best quality original masters. This would account for the exceptional video and sound quality on some of these, that is of course considering that these performances are over 4 decades old. And, each release in the series comes with a 24-page booklet with essays from jazz historians or musicians, personnel listings for each of the chapters, photos and images with reproductions of memorabilia – unlike many DVDs which have little no information at all.
Wes Montgomery is featured with three performances from 1965 on Live in '65. I don't believe I have ever seen Wes on film (and there is very little out there) and I must say it is a real treat watching him pick with this thumb – something one might know but can easily forget when simply listening to audio. The first set offers 4 songs recorded in a studio in Holland. Working with a Dutch rhythm section we see and hear them play the songs, but also included here is the quite interesting banter between songs as Wes explains how he wants them done. The next performance is a studio concert (music only) recorded in Belgium. This is the best of the three as Wes is accompanied by Harold Mabern/piano, Arthur Harper/bass and Jimmy Lovelace/drums. The song selection includes "Impressions" and "Here's That Rainy Day" among the five. This may be the same footage seen on the VHS Wes Montgomery in Belgium, but I can't be sure. If so, I'm sure it has been cleaned up and much improved. The third performance was recorded in England, again in a TV studio and, as with the first set, with unfamiliar rhythm section. Wes delivers six more songs here, including three of his notable originals, "Four On Six," Full House" and "West Coast Blues." It must be noted that although the Belgium show with Mabern stands out the most, both the other rhythm sections do very fine jobs. In short, this DVD, all in black & white, is a real gem. The booklet's liner notes were written by Pat Metheny, with an afterword by Carlos Santana.
—Bill Wahl
It is always wonderful to see footage of John Coltrane, making his Jazz Icons release a special event of sorts. Live in '60, '61 & '65 presents Trane in three European broadcasts, all shot in black & white but quite clean considering the age in the video end and good sounding audio. The first is from Germany in 1960 with "On Green Dolphin Street" leading off a five song set featuring what was actually the Miles Davis Quintet without Miles. Coltrane is joined be fellow bandmembers Wynton Kelly, Paul Chambers and Jimmy Cobb, with some special guests joining in. Stan Getz sits in on tenor for the last two songs, "Moonlight In Vermont" (the third of a three song medley comprising chapter 4) and "Hackensack," and Oscar Peterson takes the piano chair for the latter. The last two concerts feature Coltrane with his famous quartet, including McCoy Tyner and Elvin Jones. The first, filmed in Germany in 1961, features Reggie Workman on bass plus Eric Dolphy on alto sax and flute. "My Favorite Things" and "Impressions" highlight the three song set. The next performance is almost four years later, shot in Belgium in 1965, and the straight quartet now features Jimmy Garrison on bass. The intensity level is ratcheted way up by now and the look on some of the audience members' faces is quite interesting to see. Three songs are heard, "Vigil," "Naima" and "My Favorite Things," with the first being a Trane and Elvin Duet for quite a while before Tyner and Garrison join in. Check out the steam that appears to be smoke emanating from Elvin's body as he gets into his workout. Smokin' indeed...great stuff!
—Bill Wahl
Having seen Dexter Gordon many times, it was especially nice to see Live in '63 & '64 in this batch of Jazz Icons releases. The first of three broadcasts here was filmed in Holland in 1964 in a nightclub setting. It opens like a move with Dexter walking down the street and into a club where a jazz trio is playing. He goes by the bar, takes off his overcoat and walks on stage. He's accompanied by George Gruntz/piano, Guy Pedersen/bass and Daniel Humair/drums, a rhythm section he played with often at the time. Gordon and band are in fine form as they serve up "A Night In Tunisia," "What's New" and "Blues Walk," and the nightclub atmosphere is a nice touch on this set. Dexter's wonderful personality always came through as he introduced each song, often saying the title twice. The second set, recorded in Switzerland in 1963, finds Gordon with in a TV studio with Kenny Drew, Gilbert "Bibi" Rovere and Art Taylor playing "Second Balcony Jump" and "You've Changed" with quite a large audience. The third set is in '64 again with the same trio as the first set (Gruntz et al), but this time in a TV studio in Belgium. This time they cover "Lady Bird" and "Body & Soul." This DVD offers top shelf Dexter Gordon throughout with exceptionally good black and white footage. Dexter was living in Copenhagen during these years, where he often played at that city's Montmartre Jazz Club, which is where I first saw him in 1972. The enclosed book has a wealth of information about Dexter and his years living in Europe, written by his widow Maxine Gordon.
—Bill Wahl
What a treat to see the Dave Brubeck Quartet (Dave Brubeck: Live in '64 and '66) with pianist Brubeck, alto saxophonist Paul Desmond, bassist Gene Wright and
drummer Joe Morello. The 1964 studio session in Belgium and a live-documented 1966 performance in Germany capture the best of Brubeck and his team. The foursome, then at peak fame, delivers 10 tunes, repeating Brubeck's "Koto Song" and Desmond's benchmark classic, "Take Five," at both sittings, but with variations. A Brubeck Quartet LP recording initially turned me on to jazz while I was in college in 1957 and the real pleasure for me was to see Desmond actually performing the benchmark tune, "Take Five," after years of hearing it only on recordings. Desmond's cool physical demeanor matches his alto playing that helped define an era. The crisp, clear sound reproduction of these Black-and-white videos makes the viewing all that more enjoyable. Total time is 67 minutes.
—Nancy Ann Lee
Documented live in Amsterdam, the 16-piece Duke Ellington Orchestra performs 25 tunes, including medleys, on Duke Ellington: Live in '58. The band launches the concert with "Black And Tan Fantasy/Creole Love Call/The Mooch" and goes on to play some of their most familiar tunes in this 80-minute concert. The 1958 orchestra spotlights fine soloists and section teams, including reeds players Johnny Hodges, Russell Procope, Paul Gonsalves, Jimmy Hamilton, Harry Carney; trumpet players William "Cat" Anderson, Harold "Shorty" Baker, Ray Nance, and Clark Terry; trombonists Quentin "Butter" Jackson, John Sanders, and Britt Woodman. Ellington leads the rhythm section with bassist Jimmy Woode (bass) and Sam Woodyard (drums). Highlights include Carney's lush solo on "Sophisticated Lady," Hodges soloing on "All of Me" and "Things Ain't What They Used To Be" and a drum solo by Woodyard on "Hi-Fi-Fo Fum." The band was at its peak for this performance and after the credits roll, you see a brief clip of the smiling musicians packing up and leaving the stage — a perfect ending to a perfect performance.
—Nancy Ann Lee
Sarah Vaughan, "The Divine One," or "Sassy" as she was nicknamed, is captured on Sarah Vaughan: Live in '58 & '64 in three separate European studio performances (19 songs), two before live audiences. The two made-for- TV 1958 performances (when Vaughan was age 34) feature the vocalist backed sensitively by pianist Ronnell Bright, bassist Richard Davis and British drummer Art Morgan. The 1964 performance finds pianist Kirk Stuart, bassist Buster Williams and drummer George Hughes backing the singer. I saw a mature Sarah perform late in her career when she'd gained abundant stage confidence (and a reputation for being difficult). But I'd had never seen her perform on film or stage as a timid young woman. On this DVD, Vaughan appears uncomfortably shy as she announces songs for all three performances in a little-girl voice. She self-consciously says in the 1964 performance that she is nervous and has a cold. The sweetness of her voice and the subtleties of her vocalizing for dramatic effect, illuminate what an extraordinary singer she was, right from the beginning. These made-for-TV films are riveting. Highlights include two versions of "Lover Man" and one of her trademark songs, "Misty."
—Nancy Ann Lee
Fans of composer-bassist Charles Mingus should be ecstatic to view and hear the 120-minute DVD, Charles Mingus Live in '64, which features the composer-bassist with Jaki Bayard (piano), Dannie Richmond (Drums), Clifford Jordan (tenor sax), Eric Dolphy (alto sax, flute, bass clarinet) and Johnny Coles (trumpet). Coles appears in two of the film but became ill on tour before the Belgium concert, where the tunes had to be rearranged. All of these musicians have passed on but left their indelible marks on the jazz world. Filmed for television in Belgium, Norway and Sweden during an eight-day span in 1964 (three months before Dolphy's death), these concerts display Mingus's creativity and vision as well as his leadership abilities. The combined concerts/rehearsals feature three different versions of Mingus's "Meditations on Integration" and four distinct versions of "So Long Eric." Other Mingus originals performed are "Orange Was the Color of Her Dress, Then Blue Silk" (my personal favorite), "Parkeriana," and "Peggy's Blue Skylight." The band also delivers a kicking version of Strayhorn's "Take the 'A' Train" that features an extraordinary bass clarinet solo from Dolphy. You'll want to view this DVD over and over to catch all the subtleties in the music and in the interactions among the musicians.
—Nancy Ann Lee
---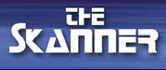 THE SKANNER (Portland OR)
October 4, 2007
By Dick Bogle
"DUKE ELLINGTON LIVE IN '58"
JAZZ ICONS
* * * * *
The magnificence of Duke Ellington, musically and sartorially is brought before our very eyes on this, one of a new series of DVDs issued by Jazz Icons.
Duke and many of the stalwart members of his organization for decades are seen and heard performing a 1958 concert in Holland. We are privy to seeing alto saxophonist Johnny Hodges, Paul Gonsalves, Harry Carney, Jimmy Hamilton, Sam Woodyard and the entire Duke Ellington orchestra.

His program, as you would expect, is mostly Ellington compositions like, "Sophisticated Lady," "Harlem Air Shaft," "Black and Tan Fantasy" but strangely the tune that captured my spirit was not an Ellington work at all.

"My Funny Valentine" begins with clarinetist Jimmy Hamilton stating the theme with the reed section subdued behind him. Trombonist Quentin Jackson, playing his muted plunger is exquisite with his statement.

Of course Ellington couldn't be allowed off the stage without playing a medley of his best known works such as "Sophisticated Lady," "Don't Get Around Much Anymore," "Do Nothing Til You Hear From Me," "Don't You Know I Care," "In a Sentimental Mood," "Mood Indigo," "I'm Beginning to See the Light," "Caravan," "It Don't Mean a Thing," "Solitude," and " I Let a Song Go Out of My Heart."

Some would say Ellington saved the best for last as Paul Gonsalves plays umpteen choruses of "Diminuendo in Blue" and "Crescendo in Blue." It's not too early to think about Christmas gifts for jazz lovers.
---
Concert DVDs bring jazz greats back to life
Tucson Citizen
October 11, 2007
by Chuck Graham
Jazz is shifting gears as mainstream audiences catch up to more advanced forms of bebop, while smooth jazz goes noodling down a side street and free jazz spins off into a corner. Everyone is waiting to see which new gear gets the most traction, while silently wondering,"How the heck did we get here in the first place?"
Just when we need a road map most, here comes Naxos the music company with its second set of concert DVDs released under the umbrella title "Jazz Icons." This is the second batch of releases, following last year's debut clutch of nine DVDs, which were consistently praised for their quality picture and sound.
Watching and listening to these performances - recorded in Europe between 1958 and 1966 - is like finding your high school yearbook in the attic. Or your grandfather's high school yearbook.
To hear this music with fresh ears is to suddenly realize how many avenues of opportunity never had a chance to be explored. Jazz musicians in the first decade after World War II were just gaining their own identity; the young players were full of new ideas.
Cars had tail fins, gas was 30 cents a gallon and anything was possible. Then the 1,200-pound gorilla called rock 'n' roll came in and sat on all the musicians. Fascination with new rhythms, unexpected chords, shifting harmonic structures and blends of European classical and Afro-Cuban sounds were over. None of it mattered anymore. Nobody cared.
Well, sure, a few people cared. But not enough to buy millions of vinyl platters or fill arena concerts with fans waving cigarette lighters. Most jazz musicians were happy enough to find a little bar someplace where the club owner would let them set in a corner and play their instruments.
In Europe, at least, the jazz following was strong enough to get these live concert tapes made for future TV broadcasts, though some were never released.
The fabled jazz writer Nat Hentoff compared the discovery and release of these forgotten tapes to "a bonanza of previously unknown manuscripts of plays by William Shakespeare."
The artists themselves are well known: John Coltrane, Charles Mingus, Dexter Gordon, Sarah Vaughan, Dave Brubeck, Wes Montgomery and Duke Ellington. Every DVD contains excerpts from two or three of their European shows. The running times vary from 60 minutes to 120 minutes.
The Duke Ellington concert is a full 80-minute performance. The Charles Mingus DVD, recorded in 1964, includes Eric Dolphy playing alto sax, bass clarinet and flute less than three months before his untimely passing. For all the basic facts, go to www.jazzicons.com.
But the value of the set is not in such biographic details. The treasure is in discovering the musical gems that would still sparkle in any of today's bands.
Every thoughtful player born after 1970 can find a career's worth of ideas tucked into the seams of these performances. These are seeds planted by the music's visionaries and then forgotten. They deserve to be found, watered and nutured by sensitive young musicians who recognize the future of jazz when they hear it.
---

Something to Put Under Your Pillow
PopMatters

by Chris McCann - 17 October 2007
"Anyone can make the simple complicated. Creativity is making the complicated simple."-Charles Mingus
By the time Charles Mingus launched his two-week European tour in 1964, he'd played with Miles Davis, Charlie Parker, and Art Tatum. He was generally regarded as the finest technical bassist in the world. It was clearly time to try something new.
That's exactly what Mingus did, recruiting Clifford Jordan (tenor sax), Johnny Coles (trumpet), Jaki Byard (piano), Dannie Richmond (drums), and Eric Dolphy (who had been playing with Coltrane and starting his own band) for this short swing through Europe. The results were galvanizing; Mingus introduced two of his most famous compositions-"Meditations on Integration" and "So Long Eric"-during this tour, a defining moment in the great bassist's career. The band meshed perfectly, playing with and against each other with such energy and verve that the effect was the transmutation of chaos into order-paradoxically (Mingus loved his paradoxes) an expansion rather than a contraction.
The second series of Jazz Icons DVDs contains many such watershed moments in the history of America's great art form. This eight-disc series collects seminal performances from some of the most influential artists in jazz history. In addition to Mingus, the series spotlights John Coltrane, Duke Ellington, Dexter Gordon, Dave Brubeck, Sarah Vaughan, and Wes Montgomery (a bonus 8th disc contains a sampling of clips not included on the other discs). Most of the sets, which were recorded during the '50s and '60s, were broadcast on European television, but some have never been seen before by the public.
The performances are stunning, and watching them is a revelation. The highlights are myriad: Paul Gonsalves wailing on "Diminuendo in Blue and Crescendo in Blue"; Wes Montgomery going through a rehearsal with his pianist, Pim Jacobs, tinkering and tinkering until they get it just right; Sarah Vaughan, slightly tentative near the beginning of her career and then again as a mature artist with as commanding a stage presence as anyone; the Duke himself, ever the showman, introducing his band members and then blowing them all off the stage.
"In its beginnings, the United States of America spawned certain ideals of freedom and independence through which, eventually, jazz was evolved, and the music is so free that people say it is the only unhampered, unhindered expression of complete freedom yet produced in this country."-Duke Ellington
The 1956 Newport Jazz Festival provided the stage for Duke Ellington and his band to conquer America. Paul Gonsalves' groundbreaking solo on "Diminuendo in Blue and Crescendo in Blue" was just one of the highlights of a show that has become legend. Over the next two years, Ellington and his band began supplementing their one-night-stands and barnstorming tours with more performances on TV and radio, which consequently brought their music to a much wider audience. For Ellington and his band, the time was right in 1958 to return to Europe, where they'd last played nearly a decade before. In contrast to Mingus exploding into Europe's consciousness in 1964, Ellington on his '58 tour was royalty, and he behaved as such, a master of ceremonies, a conductor sifting effortlessly through his deep catalog, a maestro in control of every note.
When Duke Ellington mentioned the freedom associated with jazz, he was talking about the expression of the mystery of composition and expression. The way a standard melody like "My Favorite Things" can be transformed under the fingers of John Coltrane into something wild and inventive and passionately individual. It's the essential idea of the American experience, wrapped up in the modernist dictum of Ezra Pound: "Make it new" And that's exactly what you're watching in these sets-musicians experimenting and innovating, making the old new, and nightly producing sounds that had not been heard before.
The key word is "watching". This series brings the music into the light. Seeing how Brubeck's fingers dance on the keys or Coltrane's on the horn adds another layer of pleasure to the music. I often wondered how those incredible sounds were made, and being able to see Wes Montgomery play "Twisted Blues" in England in 1965 answers (at least partially) that question. There's always going to be a bit of mystery left in the creation and production of jazz; and these DVDs don't take away that mystery, but allow the viewer a better idea of the complexity involved in the making of the music.
"I hope we left you with something to put under your pillows."-Dexter Gordon
In 1963 and '64, Dexter Gordon was at the peak of his powers. Blue Note had just released his recording with Bud Powell (piano), Pierre Michelot (bass), and Kenny Clarke (drums), Our Man in Paris, and Gordon had become known as a man with both a profound understanding of the technical aspects of music and an appreciation for the mystery involved in creating something new. On these dates in Holland, Switzerland, and Belgium, Gordon looks confident and relaxed, trusting his skills. He often said, "The music is always growing. It's a living, breathing music." And that attitude shows here, as he innovates and inspires, seemingly without breaking a sweat.
Each disc in the series contains between 60 and 90 minutes' worth of material. Some feature one long set, while others cull performances from various shows. There are no extra features on the discs, but each one comes with an illustrated booklet that provides about 20 pages of background material on the artist and critical song-by-song appraisals of the specific performances. In some cases, this material is written by jazz luminaries (Pat Metheny crafts a well-written essay about Wes Montgomery and Dave Brubeck's son pens his), and in others by academics. Without exception, the essays are erudite and engaging, placing these performances in the context of the artists' careers.
And it's the performances that are the thing. It's impossible to list all my favorites, but Sarah Vaughan's ethereal take on "Over the Rainbow"; the unaccompanied version of "West Coast Blues" played by Wes Montgomery; and "Impressions," with Coltrane and Eric Dolphy trading solos, certainly rank high on the list.
Throughout these sets, there's a constant dialogue between the impermanence that comes as a consequence of improvisation, and a permanence built on the confident vision of these giants of modern jazz. It's a heady feeling, as though you're present at what seems as times to be the birth of something new and at times the enshrining of something perfected. The interplay between 'the becoming' and 'the became' is the story of jazz, and it's a tale told rapturously in these essential performances.
RATING: Nine out of 10
---
RIFFS
By OWEN McNALLY
SPECIAL TO THE COURANT
Quincy Jones compared last year's first nine releases in the historic "Jazz Icons" DVD series to "the unearthing of a musical time capsule-an audio-visual treasure trove of the music that changed the world."
Back with yet another invaluable lode of vintage classics, "Jazz Icons" matches its premiere batch of high quality DVDs with seven new releases featuring long lost or forgotten live performances by Dave Brubeck, Dexter Gordon, Charles Mingus, John Coltrane, Wes Montgomery, Duke Ellington and Sarah Vaughan.
Featuring artfully, even lovingly filmed concerts and TV studio sessions, these latest additions to the "Jazz Icons" series are anything but yet another commercial recycling of outtakes that should have been left forever on the cutting room floor.
Overall, the music is consistently excellent. And in the cases of the Mingus, Coltrane and Gordon DVD's, it is often quite extraordinary.
Resurrected from material lost or languishing for decades in the vaults of TV studios throughout Europe, these remarkable audio/video discs chronicle individual performances by these seven jazz icons, plus an all-star array of supporting players, filmed in Europe between 1958 and 1966.
Ironically, this Fort Knox-like source of vintage jazz gold comes not from the United States but from Europe, which has often been a far more receptive home for the great American art form than right here in the music's homeland.
Dave Brubeck Live in '64 & '66 presents live concerts in Belgium and Germany featuring prime performances by the classic Dave Brubeck Quartet with the maestro from Wilton on piano, Paul Desmond on alto saxophone, Eugene Wright on bass and Joe Morello on drums.
Elegantly filmed, the DVD captures the deep-seated rapport between Brubeck and Desmond. It also portrays the quartet's almost illicit joy in playing with time signatures and its liberal use of mixing classical devices with the intellectual coolness of modern jazz warmed up with the hormonal heat of the blues.
Reflecting a European love for both jazz and cinema, the camerawork, with its dramatic use of shadow and image, is a perfect visual match for the music. It's almost as if a modern master cinematographer, say, a Sven Nykvist, were filming the close-ups and selecting the moving images capturing the spontaneous, joyful interaction that bonds the four improvising musicians.
Even images of the piano keyboard-shot directly over Brubeck's right sholder-create fascinating views of a luminous, mini-world of ebony and ivory. Deliberately playing on the glistening 88 keys' serial, rectangular shapes, the camerawork extemporaneously creates a minimalist or conceptual art masterwork on the screen.
Even Brubeck, who's known for his self-criticism and modest, laconic, Gary Cooper-like commentary has called these tapes "the best footage of the Classic Quartet that I've ever seen."
An extraordinary portrait of the artist, the footage is an ideal wedding between the vivid aesthetic of black-and-white film and the luminous, life-force energies of Brubeck's music, a spontaneous synthesis of sound and image.
If you love Dexter Gordon, you'll love Dexter Gordon: Live in '63 & '64, a DVD chronicling dexterous performances in Holland, Switzerland and Belgium, a period when the great American tenor saxophonist was an expatriate in Europe.
With a lineup that Charles Mingus considered one of his greatest bands ever, the innovative bassist/composer is represented on a superb "Jazz Icons" DVD, Charles Mingus- Live in '64. It's comprised of three terrific concerts that were shoehorned into a whirlwind eight-day span in Belgium, Norway and Sweden.
Here's a rare opportunity to both hear and see the legendary Eric Dolphy unleash his surging energies on alto, bass clarinet and flute in collaboration with this Mingus dream team ensemble at the peak of its Olympian, creative heights.
Being able to actually see Dolphy's intensity in concert, his artistic fire, youth and handsome, vibrant stage presence makes it all the more shocking to realize that this great, still dramatically evolving talent would be dead less than three months after these remarkable, life-affirming performances.
Not long after turning 36, Dolphy, who was very much alive and at the top of his game here mentally and physically, died after going into diabetic shock while on tour in Berlin.
With its flexible mix of multiple musical genres, including modern mainstream and free jazz, the all-star ensemble grooves on such Mingus magnum opuses as "So Long Eric" and the masterful "Meditations on Integration." (Mingus originally wrote "So Long Eric" to mark Dolphy's then impending departure from the band, not as a requiem for his brilliant colleague's later untimely death.)
Tight-knit but freewheeling, the sextet is captained by Mingus on pizzicato and arco bass. (The maestro also tosses small, hard objects into the piano's inner strings to generate weird, avant-garde resonating effects.)
Besides Dolphy, who creates a brave new world of sound on bass clarinet, the lineup's big hitters are: tenor saxophone great Clifford Jordan (brilliant even in the face of Dolphy's tsunami-like solos); the encyclopedic pianist Jaki Byard, trumpeter Johnny Coles and drummer Dannie Richmond.
Featuring Coltrane's classic quartet (McCoy Tyner, Jimmy Garrison and Elvin Jones), plus matchups with such luminaries as Dolphy, Wynton Kelly, Oscar Peterson and Stan Getz, John Coltrane: Live in '60, '61 and '65 presents high-powered Trane tracks cut in Germany and Belgium.
Besides bursting with joyful sounds, the DVD documents the evolution of the saxophone master's intellectual and spiritual ascent into an increasingly complex, abstract, dizzying level of artistry.
In breezy, intimate studio settings, guitarist Wes Montgomery is handsomely represented by bright, swinging performances in Holland, Belgium and England on Wes Montgomery- Live in '65.
Just two years after his miraculous comeback at the 1956 Newport Jazz Festival, Duke Ellington performs with his 16-piece orchestra at Amsterdam's famed Concertgebouw on Duke Ellington Live in '58.
Tenor saxophonist Paul Gonsalves, Duke's resident strongman, once again brings down the house with his muscular, Samson-like display of demolition power on "Diminuendo in Blue and Crescendo in Blue."
Represented in her prime in appearances in Sweden and Holland, vocalist Sarah Vaughan demonstrates the power and the glory of her voice on Sarah Vaughan- Live in '58 & '64. "The Divine One" manifests her diva divinity on tunes ranging from "Lover Man" to "Send in the Clowns."
With running times ranging from 60 to 120 minutes, the DVDs include a 24-page booklet with essays by noted jazz historians, as well as previously unpublished photos and memorabilia.
Produced by Reelin' in the Years Productions and licensed to Naxos of America, the DVDs are sold separately and in a deluxe boxed set with a bonus eighth disc featuring additional rare, never before seen performances.
---

Reviews: Wes Montgomery -Live In '65
Tuesday, October 30, 2007
DVD-2007 NAXOS: Jazz Icons
Featuring a 20-page booklet, liner notes by modern day guitar hero Pat Metheny and photographs, this DVD captures guitarist Wes Montgomery at the top of his game via studio/live performances during a 1965 stint in Europe. Self-taught and revolutionary, watching Montgomery perform should be deemed essential for guitar students, seasoned vets and jazz aficionados in general.
He performs in the studio with a Dutch piano trio including a then young, drummer Han Bennink who has since aligned with a virtual who's who of modern and free-jazz artists.
Montgomery renders standards and originals during these largely swinging pieces with three different lineups, capturing sessions in Belgium, England, and Holland. His affable demeanor onstage complements his lyrically-resplendent execution and his incredibly fast chord phrasings within various octaves. Moreover, the emcee during the U.K., set mentions that Montgomery couldn't feel the strings when using a pick, which of course stands as the basis for his thumb plucking technique. And witnessing the guitarist glide across his strings amid sinuously crafted harmonics and eloquent melodic developments is pure music magic. The footage includes Montgomery providing direction to his band when in rehearsal mode and more. (Essential)
- Glenn Astarita
---
AARP Newsletter
Jazz Icons Conquer Europe
Richard Gehr | October 25, 2007
Saxophonist Dexter Gordon saunters off a Holland street and onto a small club's stage, where he wryly introduces and then performs a sizzling "Night in Tunisia." Gordon's is just one of the mesmerizing performances captured on the second series of seriously wonderful Jazz Icons DVDs released by Reelin' in the Years Productions and Naxos Records. The seven new volumes are devoted to John Coltrane, Dave Brubeck, Sarah Vaughan, Duke Ellington, Charles Mingus, and Wes Montgomery, in addition to Gordon, and were filmed in Europe between 1958 and 1966. Much of this footage has never been seen before; most of the albums include a few different dates, sometimes filmed years apart; and all were shot in vintage black and white. Even the liner notes are better than average. Who wouldn't want to read Pat Metheny on Wes Montgomery? Or Darius Brubeck on his father, Dave?
Every volume suggests historical import. In Germany in 1960, Coltrane was playing, perhaps somewhat reluctantly, with Miles Davis's quintet sans Miles; a year later, Coltrane returned with his own band and genius in full flight. From the "Black and Tan Fantasy" that opens Duke Ellington's 80-minute 1958 Copenhagen concert to the 11-minute "Diminuendo in Blue and Crescendo in Blue" that closes it, both audience and band seem tuned into the same exuberant vibe (stick around after the credits and watch the band members pack up their instruments at show's end). And Wes Montgomery comes off as an immensely patient leader as he banters genially and teaches his material to three different, fresh rhythm sections in 1965. It's long been a cliché that American jazz stars received more love in Europe than at home. The Jazz Icons series almost proves it.
---
December 2007
Jazz Icons, Series Two
Reelin' In the Years Productions/TDK 2.108001
Format: DVD
Originally broadcast: 1958-1966
DVDs released: 2007
by Joseph Taylor
The first Jazz Icons DVD series, released last year by Reelin' In the Years Productions and TDK, brought back into circulation excellent, lengthy television performances by jazz legends, including Art Blakey, Louis Armstrong, and Dizzy Gillespie. Those nine DVDs are now joined by seven additional releases, each featuring a jazz great in shows originally broadcast on European television. All seven DVDs, along with a bonus disc of performances not included on the other discs, have been released as a nicely packaged boxed set. The discs vary in length from a little over an hour (Sarah Vaughan, Dave Brubeck, and Dexter Gordon) to two hours (Charles Mingus). The remaining DVDs feature Duke Ellington, Wes Montgomery, and John Coltrane.
While many of us have heard these amazing musicians, few of us have had the chance to see them. The television footage contained in these discs dates from 1958 through 1966, and the quality varies, but even the worst of it is watchable and some of it is very good. Ellington's performance for Dutch television in 1958 lets us see a formidable band filmed with taste and intelligence. Coltrane's performances, from 1960, '61, and '65, chart his astonishing changes over that brief period. The Mingus disc is composed of three fiery performances from 1964 and features Eric Dolphy (who also appears on the Coltrane disc), Clifford Jordan, and Johnny Coles. Sarah Vaughan, elegant and swinging, shows such command and control of her voice that most current jazz singers should simply watch her three performances, from 1958 and 1964, to see how it's done.
As might be expected from film derived from so many sources, the sound isn't always up to the standards a CD or LP release might demand. Coltrane's 1961 appearance for German television, to use one example, is a bit distorted. Still, the mono recordings on these discs don't sound compressed, and good equipment will bring out the best in them. On some of the discs, such as the Ellington, the sonics are surprisingly strong, given their age.
I can't imagine any jazz lover who wouldn't be very pleased to receive this set as a holiday gift.
---

DVD & CD Gift Guide: Jazz
CDs, DVDs hail heroes
By Bret Saunders
Special to The Denver Post
12/01/2007
The special jazz collections this holiday season look to the past. From rare films of jazz greats performing in Europe to Lady Day and even more from John Coltrane, there is plenty to please the jazz aficionado on your list. While prices are listed, online discounts can be found in most cases.
"Jazz Icons" DVDs various prices for individual films and boxed sets
This second wave of films featuring jazz heroes performing across Europe is done as beautifully as last year's collection. It's instructional to see Dexter Gordon, Wes Montgomery and Duke Ellington perform in their prime, but the real winners are sets from Charles Mingus, Sarah Vaughan and John Coltrane. The 2 hours of bassist Mingus' music captures his most radical band with now-revered players like Eric Dolphy (saxophone and flute) and Jaki Byard (piano) pushing each other in three settings, shortly before Dolphy's 1964 death. The Coltrane features his Classic Quartet and a couple of mesmerizing takes of "My Favorite Things." And the Vaughan collection is simply magisterial, one of America's greatest singers who seems strangely unheralded today.
---
DVD REVIEWS: JAZZ ICONS
David Wiegand
Sunday, December 16, 2007
WILD APPLAUSE (Highest rating!)
Where to begin? Eight discs, a feast of exquisite performances on every one, and not only filmed beautifully (in black and white) but also offering superb sound quality that one wouldn't expect from recordings originally made in the '50s and '60s. The artists in the second series of Jazz Icons include Duke Ellington, Wes Montgomery, Charles Mingus, Sarah Vaughan (pictured left in 1967), Dave Brubeck, Dexter Gordon and John Coltrane. The latter is filmed in Germany in 1960 and '61, and in Belgium in '65, with McCoy Tyner and Elvin Jones playing on the last two dates. Stan Getz and Oscar Peterson guest on the earliest concert. Coltrane's two versions of "My Favorite Things" are both standouts.
There are extraordinary moments of discovery throughout the series, such as the way Vaughan's voice and style deepen between her '58 concerts in Sweden and Holland and a Swedish date in '64. The three Mingus concerts, recorded within eight days, are memorable not only because of Mingus, but also for multi-instrumentalist Eric Dolphy, performing just a few months before his death. Ellington is captured in only one concert, in Holland in '58, but it's a tour de force, showcasing such greats as Johnny Hodges, Paul Gonsalves and Clark Terry, with vocals by Ozzie Bailey and Ray Nance, on such classics as "Mood Indigo," "Caravan" and "Don't Get Around Much Anymore." The discs can be purchased separately, but the boxed set includes a bonus disc with cuts by Coltrane, Gordon and Vaughan.
---

Madison, Wisconsin
Videos bring jazz artists to life
by Kevin Lynch
December 19, 2007
"When you play music, after it's over, it's gone in the air. You can never capture it again." -- jazz musician Eric Dolphy
Videos began catching up with America's most elusive and ephemeral art form in the 1980s.
The medium also began digging into our most deep and neglected roots: the blues.
Jazz musicians are well-documented on recordings, but filmmakers, in a visual medium, paid less attention. Most jazz musicians must concentrate on their demanding craft and are less theatrical than most pop music forms. But a skilled filmmaker can capture the performance qualities and interactive dynamics of collaborative improvisation.
Rhapsody Films broke through with superb blues titles like "Till the Butcher Cuts Him Down," "Blues Like Showers of Rain" and performance films of Sonny Rollins, Sun Ra, the Art Ensemble of Chicago and other jazz artists renowned for live performances rather than recordings (still available at rhapsodyfilms.com).
There have been sporadic bursts of video glory since, but this year produced a bonanza, and perfect gifts for the music lover -- a series of DVDs from Europe, called "Jazz Icons," produced by Reelin' in the Years.
Various continental filmmakers began documenting jazz musicians in the '60s when they began touring, as American markets gave way to rock. Here you'll find many moments that are unprecedented in recorded jazz or unique to this medium.
For example, "Sarah Vaughan Live in '58 and '64" reveals, in the first date, a still demure but sublime Vaughan. I was trying to identify the lean, handsome, bespectacled bassist behind her in many shots. Then he started flashing an impishly genial smile. There, behind those Clark Kent glasses, was Richard Davis, the super bassist and beloved Madison music educator.
Vaughan's 1964 date captures her artful professionalism especially while struggling with a bodily quirk she often endured -- excess glow. No CD could have provided such moments.
Another example is "Wes Montgomery Live in 1965," recorded in Holland, Belgium and England, at the guitarist's artistic peak. Legendary British club owner Ronnie Scott introduces Wes and dispels the faintly racist notion that Montgomery, who didn't read music, got by simply with his natural ability. The film shows him patiently stopping to verbally guide first-time pianist Pim Jacobs through Montgomery's own chord augmentations for a jazz standard.
"John Coltrane Live in '60, '61, '65" shows the incendiary master traveling through five intensive years of music-transforming exploration. There's also footage of a stunning encounter with fellow sax giant Stan Getz and piano virtuoso Oscar Peterson, neither of whom, to my knowledge, ever recorded with Coltrane.
Both of the legendary sax men had suggested that they envied each other for possessing qualities lacking in their own playing, and shots of Getz listening to Coltrane especially fascinate.
In "Dexter Gordon Live in '63 and '64" the saxophonist plays himself walking down a Paris street to his own gig, lighting a cigarette and bantering with fans before playing. We see the cool thespian air he would later show in Bernard Tavernier's elegiac film "'Round Midnight."
Other new titles in the compelling and historic Jazz Icon series include "Duke Ellington Live in '58," an 80-minute concert two years after his orchestra's electrifying Newport concert, and "Dave Brubeck Live in '64 and '66," which, the pianist says, is the best footage ever of his classic quartet with Paul Desmond, Gene Wright and Joe Morello (available at www.jazz.icons.com).
---

"Jazz Icons: Series II," Various Artists (Reelin'intheYears/Naxos,$119.99).
It's hard to imagine a better holiday gift for a jazz lover than the second series of Jazz Icon DVDS. Last year's batch was like a dream come true - hours and hours of rarely, if ever, seen concert and studio footage from Europe in the 1950s, '60s and '70s - with each crisp, carefully transferred performance featuring an individual artist. This year's gift basket of seven features John Coltrane, Charles Mingus, Dave Brubeck, Dexter Gordon, Wes Montgomery, Duke Ellington and Sarah Vaughan. The release is available at a discount as a box set with an eighth bonus disc. Twenty-four-page booklets include intelligent liner notes, full credits and loads of photographs. No bootleg outfit, production company Reelin' in the Years assures buyers that artists (or their estates) have authorized release of the material and a portion of the profits goes for jazz education.
The Coltrane disc features the saxophonist in a 1960 German TV show with Miles' band, minus the leader, who declined to perform, but with the added bonus of a jam with Stan Getz and Oscar Peterson, who were on the same tour. Eric Dolphy's flute flies through a 1961 concert with Coltrane's hit, "My Favorite Things," which gets a much more "outside" treatment, musically, in a 1965 Belgian performance that is physically outdoors.
The Mingus DVD showcases lots of Dolphy, on flute, bass clarinet and alto saxophone, including a remarkable performance of Mingus' long masterpiece "Meditations on Integration." Brubeck is caught in 1964 and 1966; Gordon in 1963 and 1964; Montgomery, in 1965; Ellington in 1958; Sarah Vaughan in 1958 and 1964. You can't go wrong with these.
-- Paul de Barros, Seattle Times jazz critic
---
For press information/materials, product requests, and interviews contact:
Michael Bloom Media Relations; 323.258.6342 / MusicPR@earthlink.net