| | |
| --- | --- |
| | Jazz Icons Series 3 Reviews |
Read the full articles by clicking on each link or scrolling down the page.
---

Playlist
Savvy Jazz Veterans and Fiery Rock Newcomers
By NATE CHINEN
November 16, 2008
Sonny Rollins
This season has produced a bumper crop of worthy live releases by Sonny Rollins. First came "Live in '65 & '68," a gem from the latest series of "Jazz Icons" DVDs on Naxos (jazzicons.com). Consisting of a pair of concerts in Copenhagen originally taped for television broadcast, it finds Mr. Rollins, the great tenor saxophonist, in casual form but at a creative peak, improvising with an astonishing flow of ideas. In the loose but invigorating 1965 performance he digs in with Alan Dawson, a whip-smart and underdocumented Boston drummer, and Niels-Henning Orsted Pedersen, a precociously nimble Danish bassist. The 1968 concert feels a bit more settled and less surprising, with Mr. Rollins and Mr. Orsted Pedersen alongside Kenny Drew on piano and Albert (Tootie) Heath on drums. In both instances there's a deceptively breezy version of Mr. Rollins's signature calypso "St. Thomas," and he makes each feel like a fresh opportunity.
---

New on DVD
By Mike Clark, USA TODAY
October 2, 2008
Box sets
Jazz Icons 3 (1958-75, Naxos, unrated, $20 each or a $120 box with bonus eighth disc): A sequel to perhaps DVD's most revered jazz sets again plumbs European archives. Nina Simone performs Bob Dylan's The Ballad of Hollis Brown and sings movingly of Martin Luther King Jr. Saxist Sonny Rollins offers two versions of St. Thomas. Bill Evans' piano-playing can be intense, but the brow of seemingly looser Oscar Peterson is drenched, too. Also: Lionel Hampton, Cannonball Adderley and Rahsaan Roland Kirk.
---

December 9, 2008
DVD of the Week: Sonny Rollins-Live in '65 & '68
For enthusiasts of archival treasures featuring the great tenor saxophonist Sonny Rollins, who were put off by the variable quality of his recent compilation "Road Shows, Vol. 1," relief is here. The "Jazz Icons DVD" release of Sonny Rollins-Live in '65 & '68, featuring performances filmed for television in Denmark, offers some of the best music that Rollins ever recorded—in particular, the 1965 session, from the Copenhagen Jazz Festival.
On tour in Europe with others from the Newport Jazz Festival, he was matched with the American drummer Alan Dawson (famous as Tony Williams's teacher, and frequently recorded alongside Booker Ervin) and the nineteen-year-old Danish bassist, Niels-Henning Ørsted Pedersen. The company proved immensely stimulating. Rollins plays almost uninterruptedly for nearly an hour, picking up heat and whimsy as he goes along. His full, hearty sound is exceptionally sculptured, bluff, and pliable; the notes of the rising phrase in the opening number, "There Will Never Be Another You," seem to hang in the air like balloons. Dawson sets a brisk, light tempo, Rollins makes room for Pedersen's solo, and then sidles over into the harmonic wilds and lets fly cascades of notes and broken, modernistic tones while trading fours with the drummer, before ending with a suave solo cadenza.
But the high point of the show is a medley—a genre that Rollins had attempted several times in the studio and here (as Ashley Kahn reports in the liner notes) undertook spontaneously—of "Oleo" and "Sonnymoon for Two." (Credit for the inspiration, on the evidence of the disk, should go to Dawson.) The rapid-fire "Oleo," Rollins's 1954 variation on "I Got Rhythm," begins with a rhapsodic phrase of Vernon Duke's ballad "I Can't Get Started," before Rollins builds from an elegant melodic swagger to swirling, keening phrases of great intensity. Dawson, after trading breaks with Rollins (and another swaggering Rollins solo), takes a long, swinging solo that ends with a cool, jolting halving of the tempo on the hi-hat cymbal; but by the time his right hand gets back to the first, fast tempo on the ride cymbal, Rollins himself has halved the tempo, playing the closest thing he has to a signature theme, "Sonnymoon for Two." Dawson quickly picks up on it, pressing him on with a loose shuffle boogie that prompts Rollins to wild bluesy furies. It's as great as anything Rollins has ever done; the following ballad medley—"I Can't Get Started" and "Darn That Dream"—stays at the same astonishing level of intensity and spontaneity.
By contrast, the 1968 session isn't much: Rollins, having had something like a musical breakdown, hadn't recorded since 1966, and he sounds somewhat tentative, even nostalgic, and interacts only mildly with his fine band, which includes Pedersen, the American expatriate pianist Kenny Drew, and the drummer Albert (Tootie) Heath; but the marvels of the first, longer performance make the disk not merely delightful but essential, a new and crucial addition to the Rollins discography.
---
Jazz Giants Swing on Cool DVD Collection
Review by Mike Zwerin

Oct. 22 (Bloomberg) -- This kind of thing is often said about products, but it's rarely true: The three "Jazz Icons'' DVD boxes (Reelin' In The Years Productions) are essential to your collection.
Volume Three, which features Sonny Rollins, Nina Simone, Rahsaan Roland Kirk, Bill Evans, Cannonball Adderley, Oscar Peterson and Lionel Hampton, is just out. The DVDs are sold separately as well as part of the box, which includes a bonus disc.
The performances were sponsored, recorded and preserved by television stations in Denmark, Holland, Sweden, Belgium, France, Norway and Finland. ``Preserved'' is not the least of it.
None of these performances, from 1958 to 1975, when giants still strode the earth, has been on the market before. If U.S. TV ever recorded top-quality non-pop-star musicians such as these, which is doubtful, they tended to erase and re-record on the tapes rather than store them.
It's a privilege to be able to watch these, yes, icons, in their prime, close-up. Their sidemen are excellent, though sidemen credits are not always easy to find in the liner notes. But let's not quibble.
The ``Jazz Icon'' DVD collections are still more evidence, if any is needed, of how, for maybe half a century and in a kind of reverse colonialism, Europe has been the strongest market for American jazz.
Here are some images that stay in the mind. (Something about the music works better in black and white.)
Sonny's Tune
Rollins was and is one of the most inventive improvisers of them all. As his explorations unwind, he keeps referring back to the tune in the most varied and interesting ways. He never forgets the tune. He plays with his eyes wide open sometimes, and when he does he's somehow always looking right at you.
Kirk made himself into a musical instrument, basically he played the Kirkophone. He's a sight to behold, with three saxophones -- sometimes he played all three at the same time -- and a bird whistle hanging from his neck, a flute waiting to be addressed in a sax bell, wearing his Ray Charles shades. Oddly -- he was blind -- you can't really appreciate his music unless you also look at him.
Evans is the only white bandleader of the series, whatever that means. His eyes are pinned, he is gaunt and sallow and he obviously has some bad habits. I hope it is coincidental, but I have never heard him sound better.
Ray on the Bass
To my taste, Peterson played too many notes. I have long been puzzled why that never seemed to bother most other people. To me, one of the best things about Peterson is that he hired Ray Brown as his bass player.
This isn't football, there's no winner, but Ray Brown may well be the best bassist of all time. One of the joys about ``Jazz Icons'' is watching him in close-up. The communication among Peterson, Brown and drummer Ed Thigpen is so intense that it becomes physical as well as mental.
The combination of love, hurt, humor, intelligence and beauty on Simone's face is, as we used to say, mind-blowing. There is no way to fully appreciate her voice other than also seeing her close-up. This is a must for all her fans, and we are legion.
Yes, if you've read this far, this package is essential to your well-being.
The boxed set of the seven DVDs plus a bonus item costs $119.99. The individual DVDs are priced at $19.99. For more information, see http://www.reelinintheyears.com/.
(Mike Zwerin is a critic for Bloomberg News. Opinions expressed are his own.)
---
Friday, September 26, 2008
Media Room
"Jazz Icons: Series 3" (Naxos, 8-DVD box set, $89.99) - America in the 1960s wasn't always a welcoming place for jazz musicians. Many of the best headed to Europe, where adoring audiences almost guaranteed successful tours. Part of the legacy of that era, fittingly enough, is a treasure trove of video recordings made in European television studios and concert halls - footage rarely, if ever, seen since it was made.
Naxos has been dredging through those forgotten vaults, releasing stunning DVDs of everyone from John Coltrane to Ella Fitzgerald. With the debut this month of a seven-disc collection of performances by Sonny Rollins, Oscar Peterson, Lionel Hampton, Nina Simone, Bill Evans, Cannonball Adderley and Rahsaan Roland Kirk, it looks as if the company has another winner - an often riveting look at some of jazz's greatest players in their prime.
Shot between 1958 and 1975 in studios and small concert halls, the black-and-white videos don't really capture the vitality of a club performance, and the settings sometimes can seem a little formal. However, that's all forgotten in the intensity of the playing. To see Mr. Evans, head bowed deeply into the keyboard, performing "My Foolish Heart" in an intimate 1964 performance, or Miss Simone giving a playing-for-keeps account of "Mississippi Goddam" is to discover depths that audio recordings don't always reveal. Also, who can resist the sly charm on Mr. Peterson's face when he lets loose some unexpected changes? Or Mr. Kirk's wildly kinetic mastery of the half-dozen instruments draped around his neck?
Recording quality varies from very good to excellent, and with more than seven hours of material on these discs, there's enough to keep any jazz lover happily exploring for days. The DVDs can be bought separately or as a boxed set, and there are surprises on every disc; check out trumpeter Clark Terry scat-singing at the end of Cannonball Adderley's set or the jaw-dropping virtuosity of Danish bassist Niels Henning Orsted-Pedersen - who was all of 19 years old in this recording with Sonny Rollins.
- Stephen Brookes
---

Iconography of the aural sort
September 28, 2008
Jazz DVD | Steve Greenlee
Few jazz experiences are more enjoyable than putting on a classic Rahsaan Roland Kirk album and marveling at his ability to play two and three saxophones at the same time. But a record like "Rip, Rig, and Panic" or "Blacknuss" can deliver only so much information. Actually watching Kirk do what he did elevates the experience to a whole new level.
This is why the "Jazz Icons" catalog of DVDs has become so invaluable. With its third series arriving this week, the "Jazz Icons" project from Naxos has quickly become one of the most intimate ways to experience the full artistry of our jazz legends. The seven new DVDs can be purchased individually or as part of a box set, which comes with a bonus disc. This installment features concerts and television recordings from Cannonball Adderley, Bill Evans, Lionel Hampton, Rahsaan Roland Kirk, Oscar Peterson, Sonny Rollins, and Nina Simone, all filmed in Europe between 1958 and 1975.
There is a lot to absorb. The Kirk DVD contains two versions of his showcase tune, "Three for the Festival," from 1963. To watch him blow into three saxophones, essentially playing chords, is to be amazed at his dexterity, not to mention his lung capacity.
Simone's performances are riveting. She sits at the piano, seriousness and anger on her face, and turns social protest into high art. She closes her 1965 set in Holland with a harrowing version of "Mississippi Goddam," and when she hits the final chord she simply says "That's it," and the concert is over.
We get close-up looks at two very different pianists. Bill Evans, introspective as ever, turns in beautiful renditions of "'Round Midnight" and "Someday My Prince Will Come" in a Swedish club in 1970, his head bowed straight down the entire set. Oscar Peterson works up a sweat as he takes his trio through a raucous version of Duke Ellington's "C-Jam Blues."
The Rollins set from 1965 in Denmark is filmed beautifully, the saxophonist and his sidemen shot against solid black. Rollins leads a typically rousing take of his signature calypso, "St. Thomas," and then listens intently to the other musicians. When the tune concludes, he checks his watch, perhaps wondering how many more songs he could fit into the remainder of his set. You don't get that kind of information from a CD.
Extras: Additional footage of Rollins, Kirk, and Simone on the bonus disc. (Naxos, $19.99 each; $119.99 for the box set)
---
Jazz DVDs Invite You To Watch and Learn

By WILL FRIEDWALD | September 29, 2008
The godfather of jazz on film was not a performer or a producer but a collector and archivist named David Chertok. Decades before YouTube, DVDs, or even videotapes, Chertok (1922-88) offered 16 mm footage of jazz's canonical figures in a long-running series of concert-like shows at the New School and, eventually, all over the world. From clips of Louis Armstrong displaying his radiance in 1930s Hollywood features to Charlie Parker receiving an award from Earl Wilson to Thelonious Monk doing his dancing bear act, Chertok gave us an amazing way to absorb jazz. He was showing us what we never thought we'd see, making jazz more "real" to us than any record ever could. (Chertok once bequeathed to me a piece of footage so rare - of the great British jazz and pop singer Al Bowlly - that when Hugh Hefner heard about it, I was summoned to the Playboy Mansion. But that's another story.)
Chertok couldn't imagine a world in which jazz video is as accessible as vinyl used to be, where all one has to do is pop a disc into a player or type a name into a search engine. Not that there's anything wrong with good old studio albums, which offer a kind of perfection you won't get in a TV appearance, particularly if you want a carefully conceived concept collection. But live performances, snippets and segments of which constitute most of the action on the new eight-disc collection "Jazz Icons: Series 3" (Reelin' in the Years, jazzicons.com), have a raw energy and spontaneity that no studio session can match. Even when it's a regular touring group, playing the same set night after night, the players get something back from the audience that they don't get anywhere else.
Then there's the proof factor. I have played Rahsaan Roland Kirk for younger listeners and tried to explain to them that the three saxophones they're hearing are, in fact, one man playing all three instruments simultaneously, without overdubs. But here is the proof, in the form of footage of a 1967 show in Norway: The blind miracle man you see whipping those horns around, resting his flute in his tenor sax when he's not playing it, is a one-man reed section.
Naturally, there are different kinds of virtuosity that need to be documented by the camera. Oscar Peterson played only one piano at a time, but unless you were fortunate enough to witness him in action at the height of his powers, no one would blame you for believing he had eight arms and was playing four pianos at once.
For a convenient point of comparison, Kirk begins his 1963 Belgium studio set with Milt Jackson's "Bags Groove" and Peterson commences his Swedish concert of the same year with essentially the same tune, here titled "Reunion Blues" (but also credited to Milt Jackson). It's hard to say who is more impressive - Peterson with his flying digits or Kirk with his whirling horns and one-man band apparatus.
I never got see Bill Evans perform. On his album covers, he always looked like the essence of nerdy cool, cigarette dangling perilously low, threatening to incinerate either his tie or the Steinway. And just as Peterson appears here beaming at the crowd with his head held high, Evans too is in his characteristic pose, his head hanging limp like a rag doll, too focused on the music to notice the cameras or, for that matter, the crowd. The Icons series includes parts of five Evans shows, concluding with a heavily bearded Evans in color in 1975. But my favorite is a 1965 French concert, in which Evans plays one of his most intimate ballads, "Detour Ahead," and every note shines as though it were crafted by Harry Winston.
The third pianist in the new package, Nina Simone, was possibly the most extroverted keyboardist-singer in all of jazz or pop - yet also one of the most subtle. In segments of two shows from 1965 and 1968, Simone had already eschewed her earlier standards and show tunes in favor of protest songs. (One can date the first show by noting that Simone still says "negro" rather than "black.") Her signature tune, "Four Women," is another of those pieces that needs to be seen rather than merely heard - a major piece of acting in which Simone transforms herself into four distinct characters right before our eyes and makes sure that everybody knows about "Mississippi Goddam."
Surprises abound throughout the rest of the series: Cannonball Adderley and his Sextet, with their full-dress tuxedos, look curiously formal in 1963 for a group whose specialty was the funky backwoods blues; Lionel Hampton and his 1958 orchestra comes up with something like a concert presentation that encompasses a makeshift history of jazz and climaxes in an orgiastic "Flying Home," and Sonny Rollins plays two remarkable sets with his 1959 tenor saxophone-bass-drums trio - costarring the young Henry Grimes - including his only documented performance of the beautiful ballad "A Weaver of Dreams."
Until you've seen Rollins, Roland Kirk, Oscar Peterson, and Bill Evans in performance, you haven't really experienced them, and they're like nothing you've ever seen before. This is the third release in the Jazz Icons series, bringing the total up to 27 volumes, making it possibly the most complete jazz-on-film library available. Here's hoping that series four will include Sidney Bechet, Gerry Mulligan, Ornette Coleman, Anita O'Day, Lennie Tristano, Ben Webster, Billy Eckstine, and Miles Davis.
---

The Best Jazz Videos in the World
by Richare Gehr
October 7, 2008
The Naxos recently released its third set of vintage European jazz performances and, once again, the first thing you'll probably notice about these cats - in this case Oscar Peterson, Bill Evans, Rahsaan Roland Kirk, Lionel Hampton, Sonny Rollins, Cannonball Adderley, and Nina Simone - is that they dressed sharp.
Recorded originally for television between 1958 and 1975, the ongoing series' third set consists of remastered and handsomedly packaged concerts and in-studio performances, mostly in elegant black and white, that have languished forgotten for nearly 50 years.
The fascinating time-machine quality of these DVDs is accentuated by the audiences. These consist mostly of earnest-looking Danish, Swedish, and Dutch listeners, who accorded American jazz a type of rapt respect we rarely see anymore. This was Serious Business for both musicians and audience, for the most part, and the latter's attention pays off in some of the most consistently fine jazz playing you may ever see and hear.
With the exception of vibraphonist Lionel Hampton's hour-long 1958 Belgium concert, each of the Jazz Icons DVDs contains between two and five separate performances. Pianist Bill Evans, for example, is captured on five occasions in Sweden, France, and Denmark. Both artist and music change over the years. The serious-looking, short-haired gentleman performing a beautifully spacious "My Foolish Heart" in coat and tie in 1964 develops into a shaggier, red-jacketed man still hunched over his piano, like a father fascinated by an infant in a crib, as he performs "Up With the Lark" with playful intensity in 1975.
The Jazz Icons series boasts a remarkable breadth of music. A world of imagination and experience separates relatively traditional pianist Oscar Peterson's intimate trio or Cannonball Adderley's searing bebop from Rahsaan Roland Kirk, the powerful, witty, and blind jazz visionary who sometimes blew three saxophones simultaneously. The only common denominator among these artists appears to be the consistent high quality of their playing.
Singer-pianist Nina Simone is in a class by herself. Where the male instrumentalists reflect a sober dignity abroad, Simone was a brash Civil Rights activist whose politics were inseparable from her music (the recently released To Be Free: The Nina Simone Story provides a terrific overview of her remarkable and tumultuous career on three CDs and another DVD). An all-American maverick sensibility informs the passion and anger with which she sings the protest songs "Mississippi Goddam" and Bob Dylan's "The Ballad of Hollis Brown" in a 1965 Holland television appearance.
The seven latest Jazz Icons DVDs can either be purchased separately or together. I recommend the box, which contains an otherwise unavailable bonus disk containing 14 more tracks from Rollins, Kirk, and Simone. And remember liner notes? Every Jazz Icons package contains a 24-page booklet featuring a long essay, prefaced by a personal reminiscence by a friend or relative, providing context and insight into the artist in question's life in general and these performances in particular. And why not? Jazz has always meant many things to many audiences, and one of those things is "American classical music" - although I promise you that a typical Jazz Icons performance is a lot more fun to watch than your garden-variety classical-music video.
---
DVD: 'Jazz Icons: Series Three'
by Jesse Hamlin
Friday, October 24, 2008
Highest Rating Possible
This is a smashing set of DVDs featuring never-released live and studio performances by seven singular artists: Sonny Rollins, Bill Evans, Nina Simone (left), Oscar Peterson, Cannonball Adderley, Lionel Hampton and Rahsaan Roland Kirk (a bonus disc for boxed-set buyers has other rare tracks by Rollins, Simone and Kirk). Taped for television in cities across Europe, these club and concert performances capture the musicians at peak moments in their careers. We see a shaved-headed Rollins blowing his tenor saxophone for a live crowd in Copenhagen in 1965, pouring out solos of sustained invention and energy on "St. Thomas" and "Oleo." He plays with equal fervor during a Danish studio performance taped three years later. The Evans disc brings together five performances with various trios, filmed in Sweden, France and Denmark from 1964 to 1975. We see the lyrical pianist huddled over the keys as he shapes a beautifully introspective "My Foolish Heart" with bassist Chuck Israels and drummer Larry Bunker in Stockholm in '64, and swinging "Someday My Prince Will Come" in Copenhagen in 1970 with drummer Marty Morrell and bassist Eddie Gomez. Simone never sang more passionately than she did during the potent performances offered here: a 1965 Dutch concert at which she sings Dylan's "The Ballad of Hollis Brown" and her wrenching civil rights song "Mississippi Goddam," and a 1968 broadcast on England's Granada TV featuring everything from Screamin' Jay Hawkins' "I Put a Spell on You" to "Ain't Got No/I Got Life" from the musical "Hair." The Adderley and Kirk discs are full of bright moments as well. Each DVD comes with a booklet of fine essays, photographs and ephemera.
---

Seven Jazz Icons Hit the Screen
Rocks OFF by Bob Ruggiero
Tue Oct 07, 2008
Compared to Deadheads, Beatles fans and the KISS Army, fans of classic '50s and '60s jazz are, admittedly, a small but extremely dedicated bunch. Somewhere out there is a middle-aged man (possibly with a beard) creaming his corduroys to discover tape of Miles Davis sneezing into the mike during a lost take of "Freddie Freeloader," or grainy nightclub footage of Charlie Parker leaving the stage and disappearing into the bathroom while his band takes a long, long break.
So that's why jazz fans celebrate each release in the Jazz Icons DVD series as something akin to Harrison Ford planting his mud-caked mitts on the Lost Ark. The recently-released third series features individual releases by Sonny Rollins, Cannonball Adderley, Bill Evans, Rahsaan Roland Kirk, Lionel Hampton, Oscar Peterson, Nina Simone and a bonus disc available only with the box set.
Each DVD features several full concerts and appearances taken from European television, shot mostly during the 1960s but restored with incredible clarity of sight and sound. Each DVD also features an detailed booklet containing an insightful critical essay, photos of rare memorabilia, and a foreword often by the performers' widows and children.

Rocks Off recently spoke with David Peck, Phillip Galloway and Tom Gulotta of Jazz Icons producers Reelin' In the Years Productions in a four-way gang-bang phone call.
Rocks Off: The concerts and performances are all from European television and films. What do you think that says about the appreciation for American jazz and performers over there as compared to here? I can't imagine CBS giving an hour of airtime for an uninterrupted jazz concert in the mid-'60s.
Tom Gulotta: Well, look at the color of [the performers'] skin! That explains why they weren't on American TV. The Europeans were way ahead of us in appreciating the cultural contributions of jazz.
David Peck: Also, European television had no commercials. Plus, these artists were treated like royalty when they went over there, and the music was respected. And not just jazz, but blues as well.

RO: I was actually surprised at how amazingly clear the footage looks and sounds, given that it was recorded decades ago for what may have been a single broadcast. What was the restoration process like?
DP: We make a point of going back to the original formats - film or video - and transferring it digitally. We also work with a [restorer] in England for sound. Look, we could put it through a George Lucas process and spend $300,000 to get every scratch and grain out if the footage, but that's not gonna happen. But we do everything in our power. And a lot of these [shows] were recorded on actual recording tape, and the mikes were placed very well.

RO: On the Sonny Rollins disc, you have two shows several years apart both featuring his signature song "St. Thomas," but sounding radically different. Does jazz - more than any other genre - allow the artist to change up their material like that?
TG: Yes, definitely. The nature of jazz is the live performance, and for so many of these guys the thrill of changing a song and the improvisation was part of the art of jazz. On our Charles Mingus tape from a previous series, we had three shows in one week, and each one has "So Long, Eric," but it's completely different each time. That's what makes jazz exciting. The audience may not appreciate it because they were seeing only one version, but for what the band is experiencing, it's amazing.

RO: Another interesting DVD was the one with Rahsaan Roland Kirk. He's often dismissed by some jazz fans as an Uncle-Tomming blind freak whose claim to fame is playing three horns at once. But on the DVD, you really see his dexterity and skill in a way that just listening to a record can't deliver.
Phillip Galloway: Absolutely. What comes out on the DVD is what a dynamo he was. And to watch the way he goes between two horns and they're all hanging from his neck, there's nothing circusey about it - it's pure genius. Just watch the sidemen try and keep up with him! With Kirk, there's a tornado effect just watching this high-speed genius.

RO: And then there's the Nina Simone tape. I wasn't that familiar with her work, but was struck by the intensity of her songs, much of it concentrating on then-current political and racial subject material. And the way she almost acts out the lyrics. Her version of Bob Dylan's "Ballad of Hollis Brown" is way more foreboding and scary going to the murderous climax than his own.
DP: As an African-American woman in 1965, all of what she was seeing and experiencing came out. All three of us here worship Dylan, but when she does it, you kind of forget he even wrote the song.
PG: Dylan wrote it [based on the real-life story] of this poor, white hillbilly farmer who kills his family. When Nina does it, it has a whole different edge to it. When [music journalist] Rob Bowman sent over his liner notes for the DVD, he talked about Hollis Brown being a black man. But of course, he was white! Nina just made that song so much of her own, you couldn't see has as anything but black. Now that's a powerful singer!

RO: Are you planning a fourth series?
DP: Holy hell, yeah! There is so much footage all around the world. We're not done yet.

RO: One last question. Have you ever gotten a cease-and-desist order from Steely Dan about the name of your company?
DP (laughing): Ha! Well, I don't believe you can own the rights to a song title. Thankfully.
---
PLAYLIST
Fresh thoughts on new music
BY MARK STRYKER * FREE PRESS MUSIC CRITIC * September 28, 2008
It's impossible to overstate how authoritative Sonny Rollins sounds on the 1965 Copenhagen concert included in the new DVD "Sonny Rollins: Live in '65 and '68" (FOUR STARS out of four stars, Jazz Icons). Here is one of the great improvisers in jazz history at age 35 and at the peak of his powers, discovering the Joycean stream-of-consciousness style of his later work, yet still in touch with bebop conventions. Past, present and future dissolve into solos beyond time and category.
Put simply: The sustained euphoria of Rollins' inventions belongs in the top tier of jazz ever captured on film.
In stores Tuesday, the DVD is among the new releases in the Jazz Icons series, which now includes 23 titles drawn from rare European television and concert footage, restored to pristine black-and-white stock with first-rate sound. Past gems included DVDs devoted to Dexter Gordon, John Coltrane, Charles Mingus and Wes Montgomery. The new titles include those devoted to Cannonball Adderley, Bill Evans, Rahsaan Roland Kirk, Oscar Peterson, Lionel Hampton and Nina Simone.
The Rollins disc includes two Danish television programs, the 55-minute Copenhagen concert with Danish bassist Niels-Henning Ørsted Pederson and drummer Alan Dawson, and a 25-minute studio performance in 1968 with pianist Kenny Drew, Pederson and drummer Tootie Heath.
Rollins, dressed sharply in a turtleneck, sport coat and pocket square, stalks the stage in 1965, swinging his horn like a dance partner. He warms up with "There Will Never Be Another You," followed by an increasingly inspired version of his famous calypso "St. Thomas" that slides into high gear when the rhythm shifts into swing and Rollins tears into a second solo. Then things get really interesting.
The next 35 minutes segue from one tune to the next, starting with a snippet of "I Can't Get Started," followed by an extended "Oleo" at a fast bebop tempo, which downshifts abruptly into the blues "Sonnymoon For Two," which closes with Rollins cleverly harkening back to "Oleo." A quick wink again at "I Can't Get Started" morphs into a short reading of "Darn That Dream," which gives way to a vibrant Rollins solo cadenza and a trio romp through "Three Little Words."
Wow.
Playing with a vocalized sound as sturdy as steel, Rollins invents vast cathedrals of thematic ideas filled with melodic and rhythmic rhyme, wit and surprise. He generates tremendous momentum, attacking each line with a variety of articulation and color -- some notes pop, others smear and splinter. The stunning command of rhythm and time -- note the way some phrases float between single and double time -- suggest total freedom within form. There's nice interplay with the 19-year-old Pederson and Dawson, who lay down a strong beat and solo impressively.
The 1968 performance is not as inspired, though there are nice moments. And it's interesting to hear Rollins team with Drew, with whom he played in a neighborhood band as a kid. But Rollins also sounds a bit disconnected. It's not surprising that soon after this taping, he would embark on a second sabbatical from performing that would last until 1971. His sound and style would shift again upon his return.
---

There is a good reason that each Jazz Icon DVD begins with a choral "Hallelujah." Every fan should praise God for His gift, since every good thing comes from above. This music includes stuff that is a hint of heaven, and will be a pleasure for jazz fans everywhere, both musically and visually.
Cannonball Adderley is caught in two 63 gigs in Switzerland and Germany, respectively, with what was arguably his best band, including brother Nat (cornet), Yusef Lateef (reeds), a cephalically hirsuit Joe Zawinul (piano), Sam Jones (bass) and Louis Hayes (drums). The band cooks like Wolfgang Puck on burners like "Jive Samba" and "Unit 7". Adderley nonchalantly sprays out a myriad of licks, while a very cool and dapper Lateef switches between full bodied tenor, exotic oboe and
ethereal flute on "Jessica's Day," "Trouble In Mind", and "Angel Eyes" respectively. The rhythm section snaps like a campfire, with deep incessantly stronger grooves on each chorus of tunes like "Bohemia After Dark." Absolutely joyous music.
While Adderley is captured during one peak year, pianist Bill Evans is represented over a period of just under a decade, in various configurations. 1964 finds him with one of his best trios, featuring Chuck Israels/b and Larry Bunker/d for a pair of intimate readings, of which "My Foolish Heart" is jarring in beauty. 1965 has Evans with Alan Dawson/d, Niels Henning Orsted-Pederson/b and Lee Konitz guesting on alto for a fittingly dry "Melancholy Baby." By 1970, Evans is starting to show a bit of wear and tear during his Denmark and Swedish gigs with Eddie Gomez/b and Marty Morrell/d. The music, as Evans slowly started his downhill slide, got more and more emotive, with tunes like "Emily" and "Re: A Person I Knew" filled with glorious moments. The closing 1975 gig in Denmark is right about the same time as Evans' classic meeting with Tony Bennett, with the infamous cover photo. On this evening, Evans while he appears highly mortal, he and his band of Gomez and Eliot Zigmund/dr, still give emotive treatments of "But Beautiful" and and energetic ""Up With The Lark." This is music at it's most vulnerable, and fascinating to observe.
On the completely opposite side of the temperament spectrum, Lionel Hampton leads a swinging and loose 1958 band during a fun concert in Belgium. In fact, they're SO loose, you've got to wonder why bassist Julius Browne is wearing sunglasses during the gig. Some scuffle between sets with someone? No big named sidemen, but the guys do their job, with tenorist Andy McGee sounding very hip during his solo on "Hot Club Blues." Hampton and company go through a clever "history of jazz" by featuring music from each evolving style, with "Hamps Piano Blues" a boogie woogie delight. The sprinting "The Chase" shows how the band
could deliver the goods, with a no holds barred two trumpet battle between Eddie Williams and Art Hoyle. Lots of good vibes all around.
Rahsaan Roland Kirk benefits most from having his music presented on DVD. Playing two or three instruments at a time, or altering between self-created horns in the middle of a solo demands seeing to be believed. It's just amazing how he could master so many instruments, and at the same time, without it appearing gimmicky. The two 63 concerts (from Belgium and Holland) find a very cool looking Kirk and band (George Gruntz/p, Guy Pedersen/b and Daniel Humair/d) crackling through bop tunes like "Milestones" adn "Bags' Groove". With right hand on manzello, and left on tenor, Kirk veers through "Lover" like there's no tomorrow. The stop-start timing on "Three For The Festival", featuring Kirk on three horns simultaneously, must be seen over and over to be believed. The 67 show in Norway includes Ron Burton/p, NHOP/b and Alex Riel/d digging deep grooves over tunes like "The Shadow Of Your Smile." His tenor work during "Blue Rol" shows that he was highly underrated at playing one instrument at a time. You'll check this one out many times over.
The Oscar Peterson Trio was the toast of the world when these gigs were performed in Sweden, Denmark, and Finland, respectively. Ray Brown/b and Ed Thigpen/p tear through ebullient versions of "Reunion Blues", "On Green Dolphin Street" and "Chicago" with Peterson as they set the standard for the piano trio. Trumpeter Roy Eldridge joins the trio in Sweden for a tightly muted "But Not For Me" that builds in intensity for four fierce choruses. Clark Terry brings a whole different mood to Finland, as he waxes elegance on "Misty" before bringing the house down with a hilariously classic "Mumbles" that deserves it's status as one of the high points of vocal jazz. Why do these guys make it seem so easy?
Caught in Denmark/65 and 68 when Sonny Rollins was, well, SONNY ROLLINS, the tenorist looks, sounds and plays like a guy who is the Saxophone Colossus. With his head shaved and a sporting a groovy beard, Rollins does the trio format with NHOP/b and Alan Dawson/d in 65 for some room filling playing on "There Will Never Be Another You" and "Darn That Dream". The band glides like Katerina Witt on "Oleo/Sonnymoon for Two" as Rollins, with ever cool demeanor, tears of
the layers of the piece like pealing an onion. The 68 quartet includes pianist Kenny Drew and drummer Tootie Heath along with NHOP and a bereted Rollins for a thunderous "Green Dolphin Street". Rollins' a capella intro, and 90 second closing cadenza, are simply heart stopping. Heath is having a good time during this set, humming along "St. Thomas" as he snaps, crackles and pops through the tune. Classic period of a classic tenor.
Pianist/singer/activist Nina Simone visibly demonstrates the a-changes that occurred during the tumultuous 60s. Her 65 Holland set has Ms. Simone in elegant European-style attire as she delivers chilling versions of songs like "Four Women" and "Brown Baby". By 1968, she had become a symbol of the Black Power movement, and is dressed in more African attire during her harrowing treatments of "I Put A Spell On You" and the forewarning "Go To Hell." The only problem with watching this lady during the two shows is that she has a perpetual sour puss on her face. Does music always have to exhibit anger?
By George W. Harris
---

JAZZ ICONS Series 3 (Naxos) — For the third time the folks at Reelin' in the Years Productions have dug into the archives of European and Scandinavian television networks and come up with pure gold. The seven new DVDs in this marvelous collection feature Lionel Hampton, Sonny Rollins, Cannonball Adderley, Bill Evans, Nina Simone, Rahsaan Roland Kirk, and Oscar Peterson, with a bonus disc in the boxed set including additional performances by Rollins, Kirk and Simone.
Drawn from live concerts and television specials, these DVDs give us intimate and immediate portraits of iconic jazz figures at the peak of their powers. The Bill Evans set includes broadcasts from 1964 in Sweden, 1965 in France, 1970 in Denmark and Sweden, and 1975 in Denmark, enabling us to see how the iconoclastic pianist changed both physically and musically over a decade's time. (I've never seen another pianist hunch over his keyboard and turn his head as Evans does, as if to put his ear as close to the notes as possible.) Like all of the discs, this one is accompanied by a handsome booklet with rare photos, memorabilia, and well-written liner notes (by such knowledgeable jazz chroniclers as Doug Ramsey, John McDonough and Ira Gitler)...but the pièce de resistance is a poignant recollection of Evans written by his daughter.
The Lionel Hampton set is a typical barn-burner, although it opens on a surprising note as Hamp performs a four-mallet featured solo on Dimitri Tiomkin's theme from The High and the Mighty. This beautiful ballad, with a double-tempo reprise, is worth the price of admission alone. (There's also a lively reminiscence in the booklet by Quincy Jones, who got his start playing trumpet in Hampton's band.)
I'm especially fond of the Oscar Peterson set, drawn from three performances in 1963, 1964 and 1965 when Peterson was in perfect synch with bass player Ray Brown and drummer Ed Thigpen. The opening set is a bit perfunctory and the numbers abbreviated, but the second set is sublime, with a lengthy rendition of Ellington's "C-Jam Blues" that's just about as good as it gets. In the final segment the trio is joined by trumpeter Clark Terry for more great music. (I love the way Peterson and company back him up.)
If you're new to this series I encourage you to check out the previous volumes as well. No effort has been spared in their production, and what's more, the producers have involved the musicians' heirs and estates. They're even paying the sidemen who are still alive.
---

Masters' performances preserved in "Jazz Icons" DVDs
By Bret Saunders
October 31, 2008
I've found a respite from election-season anxiety in the form of black-and-white European telecasts from the '50s and '60s. The latest wave of "Jazz Icons" DVDs focuses on distinctive bandleaders and soloists, and they're packed with revelations and comfort in the knowledge that these giants have been preserved on film.
The sets from vibraphonist Lionel Hampton, saxophonist Cannonball Adderley and pianists Oscar Peterson and Bill Evans are all worthwhile for capturing these artists in their prime, the 1963 Adderley performances especially notable for the inclusion of woodwind ace Yusef Lateef as the sixth member of the group. If you spring around $100 for the whole box (the seven DVDs are also available separately), there's a "bonus disc" with footage from the following three artists in this year's "Icons" collection, all of whom get some well-deserved acknowledgement.
"Rahsaan Roland Kirk Live in '63 and '67" is an unearthed treasure, and not just because there isn't all that much commercially available footage of the man who played three saxophones simultaneously and made it seem normal. Though Kirk was better known in the '70s, the '60s represent his rowdy creative peak, madly wailing away on tenor sax as well as the stritch and manzello, often simultaneously and with jaw-dropping dexterity. He plays his own tunes from the vital Mercury Records period, including a lighthearted "Moon Song" and a couple of frenzied takes of his signature "Three For The Festival."
There hasn't been anyone remotely like him, and for those who wondered how he did it all, here's an ecstatic demonstration. As pianist Ramsey Lewis is quoted in the sets' notes, "It blew your mind but at the same time it reached your heart."
More laid back but just as distinctive is the Nina Simone contribution, "Live in '65 and '68" (OK, the DVD titles aren't as stirring as the music). The small studio crowds in Holland and England (where half of the audience resembles members of The Velvet Underground) are entranced with Simone's unusual vocal inflections and deadpan piano accompaniment. Her interpretations of songs from The Animals and Bob Dylan are even more memorable in this visual incarnation because of her solemn intensity.
Sonny Rollins, on the other hand, projects genius exhibitionism on "Live in '65 and '68." An unstoppable improvising force, it's a gift to watch and hear the connection from his brain to his tenor sax, especially from a period of his career that isn't well documented on record (he was rarely heard between 1967 and 1972).
With these performances as evidence, he was playing brilliantly at this time, even if he stuck with familiar themes. Even more remarkable is another new Rollins DVD, "In Vienne" (Doxy) where the great man expounds naturally on themes in 2006, nearly 40 years after the Denmark inventions that make up the second half of the "Jazz Icons" release. Is Rollins superhuman? What does he eat? And where can I get some?
---
Cannonball Adderley, Sonny Rollins & Oscar Peterson
THREE ICONS IN A FEAST OF SIGHT AND SOUND

By Eric Kamm | TRAPS

I'm going to cut right to the chase. All expectations are met on these three latest vintage performance releases from the incomparable Jazz Icons series. Yes, two versions of "St. Thomas" appear on the Sonny Rollins- Live In '65 & '68 DVD. Yes, Cannonball Live In '63 features both "Work Song" and two versions of "Jive Samba," where the infamous alto player performs next to his brother, Nat. And yes, drummer Ed Thigpen and bassist Ray Brown accompany Oscar Peterson on Live In '63, '64 & '65.

You'll find a young Alan Dawson and virtuosic bassist Niels-Henning Orsted Pederson backing up Sonny Rollins in Denmark. In 2001 I asked studio great John Robinson what he learned from studying with Dawson at Berklee College Of Music. "Sing the melody while you're playing," he responded. You'll understand what Dawson meant when he takes fours and an extended solo on "There Will Never Be Another You." His effortless chops form beautiful, creatively phrased melodies on the drums. After watching this video, you'll understand why guys like Tony Williams and Billy Kilson studied with Dawson in Boston as well.

In Sonny Rollins' 1968 performance, Albert "Tootie" Heath is behind the drums, with Kenny Drew on piano. Several years ago, I caught Tootie playing with his two brothers, saxophonist Jimmy and bassist Percy. The drummer was playing the swing beat in a very flattened, samba-like triplet pattern, almost like a cascara rhythm. It was interesting to see that his right hand swung more conventionally back in 1968. His drums are tuned high like Roy Haynes, and he takes some risky fours. Sometimes you think he's lost the 1 in a fill, but he's always right there when Sonny hits the downbeat. The band bridges the tunes "St. Thomas" and "Four" in this burning performance.

There's joy to any note an Adderley brother plays. When Cannonball isn't blowing his alto, he's snapping his fingers and dancing around on stage. All of his groups have an uncanny grasp of both the music they're playing and the musicians surrounding them, which in these two sets include multi-instrumentalist Yusef Lateef, pianist Joe Zawinul, and drummer Louis Hayes.

Hayes knows how to make a single note count better than any other drummer. Where many players need a full bar for certain transitions, Hayes only needs a single cross stick on the snare. This is not to suggest that he doesn't have an arsenal of chops at the ready – you don't know what hit you when he takes his solo on "Bohemia After Dark" – it's just that his real talent lies in the soulful manner in which he swings a band.

I had always assumed that Ed Thigpen gradually worked his way up to becoming a brush master, but apparently he was born with the gift. The second you press play on the Oscar Peterson DVD, you're hit with a ridiculous "Reunion Blues" pocket supplied by bassist Ray Brown and said drummer, wires in hand. The group grooves together, crescendos together, and completes each other's sentences. Trumpeters Clark Terry and Roy Eldridge join them at different performances.

The film and audio quality of these DVDs is tiptop. The Jazz Icons series has helped fill a void in the music industry, where previously there has been a conspicuous dearth of restored footage from the heyday of jazz. These performances should be required viewing for all serious music students.
---
JAZZ VIEWS
"Jazz Icons: Series 3"
Sonny Rollins, Nina Simone, others
(Reelin' in the Years)
The third series of Jazz Icons DVDs presents another batch of jazz greats filmed between 1958-1975 for European and Scandinavian television in a straight forward, black and white style. The music, not the camera work, is the star, and the sounds are riveting. Tenorman Rollins' is at a creative peak in performances of "Oleo," "St. Thomas," others, from 1965 and 1968. Singer and pianist Simone delivers vivid renditions of "I Put a Spell on You," more, from 1965 and 1968. Multi-reedman Rahsaan Roland Kirk displays his phenomenal, three-horns-at-once art on "Three for the Festival," others, shot in 1963 and 1967. Other ace DVDs spotlight altoist Cannonball Adderley's magnificent 1963 sextet with Yusef Lateef and Joe Zawinul; pianist Oscar Peterson's A-1 trio Ray Brown and Ed Thigpen; and the evolution of piano giant Bill Evans in performances from 1964 to 1975. DVDs available singly ($19.99), or as 8-DVD box set ($119.99); bonus DVD, with set only, includes superlative 1959 Rollins, et al.
-Zan Stewart
---

Pearls of our time
'Jazz Icons': A must for anyone passionate about music
JAZZ ICONS SERIES 3 BOX SET (Reelin' in the Years/Naxos) (4 stars out of 5)
By Bliss
While the age of electronic music has yielded some enormously creative mash-ups and sound collages, master musicians who don't require electricity to ply their craft are singularly inspiring.
Those thoughts come to mind while viewing the third installment of the justly heralded Jazz Icons series. There are real pearls here. For that and other reasons, the series should be required viewing for anyone who came away from Ken Burns' PBS documentary thinking jazz was strictly for the starched-shirt set.
Produced by the same folks behind the landmark "American Folk Blues Festival 1962-1969" releases, the Jazz Icons DVDs are comprised of rare, pristinely restored, black-and-white concert footage, primarily from the 1960s, of legendary American artists on European stages. It would be hard to overstate the project's overall excellence, from artist selection to sonic quality. Frequent shots of enthralled club and TV audiences suggest these musicians commanded tremendous respect - certainly more than most of them were receiving at the time in the civil rights-riled US, as the detailed booklets accompanying each DVD make clear.
The Series 3 package includes seven DVDs of performances by Cannonball Adderley, Bill Evans, Lionel Hampton, Rahsaan Roland Kirk, Oscar Peterson, Sonny Rollins and Nina Simone, plus a bonus disc of previously unseen footage of Kirk, Rollins and Simone.
Some may quibble that this series' legends are lighter-weight than those in Series 1 and 2, which presented Louis Armstrong, Chet Baker, Count Basie, Art Blakey & the Jazz Messengers, Dave Brubeck, John Coltrane, Ella Fitzgerald, Dizzy Gillespie, Dexter Gordon, Quincy Jones, Charles Mingus, Thelonious Monk, Wes Montgomery, Buddy Rich and Sarah Vaughan. But, with the exception of Hampton, who launched his storied career in the 1920s and achieved lasting fame with Benny Goodman in the '30s, it's more the case that Series 3 presents later generations and directions in jazz.
The Hampton footage is the most formal in some ways, with the exuberant vibraphonist fronting his orchestra (including on-fire guitarist Billy Mackel) on a no-frills stage for a clearly entertained audience. Filmed in Belgium in 1958, it proves the globetrotting jazz ambassador was a showman and bandleader par excellence. Despite some awkward cuts, the music soars.
The most revelatory discs are those featuring pianist Bill Evans and über-diva Simone - Evans because the five performances from 1964 through 1975 chronicle his compositional genius and sensitivity as well as the sad erosion of his abilities, and Simone because of her dramatic intensity. All of Evans' performances are stellar, but the first two achieve moments of transcendent grace. "My Foolish Heart" and "Israel," filmed with bassist Chuck Israels and drummer Larry Bunker in Sweden in 1964, are stirring testaments to jazz's poetic possibilities.
Simone, the only vocalist in Series 3, would likely have argued against her inclusion, as she insisted her hard-to-classify music contained more folk, blues and classical than jazz elements - an assertion borne out by these performances from Holland and England in 1965 and '68. Nonetheless, they present some breathtaking expressions of Simone's artistry and political awakening, most notably her sarcastic rendering of "Four Women," the majestically angry "Mississippi Goddam," and the harrowing "Brown Baby" and "Why? (The King of Love is Dead)."
The liveliest and most lighthearted performances are those by alto saxophonist Cannonball Adderley with his world-class sextet, which included brother Nat on cornet, pre-Weather Report pianist Joe Zawinul, melody-parsing bassist Sam Jones, drummer Louis Hayes and Yusef Lateef, who stuns with his dexterity and sweet, pure tone on sax, flute and oboe. Visually, the Adderley footage is less crisp, but the music is positively joyful.
The Oscar Peterson footage is even more dynamic. The Canadian giant could swing with the best, but some of the most memorable moments occur in a smoky Denmark club in 1964 when a sweat-drenched Peterson, drummer Ed Thigpen and incomparable bassist Ray Brown play with heads bowed, united in prayerful concentration as they explore the subtleties of Milt Jackson's "Bags' Groove," the jazz standard "On Dolphin Street" and Peterson's meaningful "Hymn to Freedom."
Peterson's dizzying flights up and down the grand piano keys are simply astounding.
In contrast, the Sonny Rollins and Rahsaan Roland Kirk discs are more cerebrally demanding. Kirk later forayed into the avant-garde, but he was most innovative in his proclivity for introducing new sounds and for playing three horns at once. His fiery performances from Belgium, Holland and Norway in 1963 and '67 are the least melodic and the most modern in the series.
Rollins' highly evolved, intellectual playing demonstrates why he was the only saxophonist to be seriously considered Coltrane's equal, and rivals Evans' early performances in compositional depth.
Rollins exhibits a similar degree of poetic absorption during his intricately constructed solos on signature tunes like "St. Thomas," and even when listening to the rhythmically complex contributions of bassist Niels-Henning Orsted Pedersen and drummer Alan Dawson (a peerless rhythm section).
Rollins' daunting improvisations, concentration and consummate artistry testify to the enduring value of this series - and not just for jazz fans. This is recommended for anyone with a serious passion for music.
---
RIFFS: Jazz icons get the DVD treatment
by Ron Wynn | Nashville City Paper
Wednesday, October 1, 2008
RIFFS: Jazz icons get the DVD treatment | Jazz Icons, Reelin' in the Years, DVD, Sonny Rollins, Nina Simone, Thelonious Monk, Bill Evans, Oscar Peterson, Cannonball Adderley, Yusef Lateef, Joe Zawinul
Naxos of America has been among the nation's finest classical labels for the last 31 years. But since 1986 they've also teamed with Reelin' In the Years Productions LLC, the world's largest music footage library, on a set of DVDs titled Jazz Icons.
This line has provided fans with superbly engineered presentations and consistently excellent performances of epic musicians.
The third set of Jazz Icons, which were released yesterday, not only continue that tradition, but might even slightly exceed it due to the presence of both unseen concerts and also some musicians who haven't exactly been overexposed in prior CD or DVD sets.
The opening set contains a pair of brilliant Sonny Rollins concerts from the mid-'60s, each one offering 87 minutes.
Unlike some recent Rollins' sets where the full band wasn't always his musical equal, this time his playing mates included pianist Kenny Drew and bassist Niels-Henning Orsted Pedersen. Rollins was swinging, creating and playing with both fury and precision, while Drew not only crafted surprising and sometimes humorous accompanying sections, but also added his own nimble explorations and solos.
Both shows were wonderful, though the 1965 in my view proves just a bit more musically combative and challenging. But both mark a period in Sonny Rollins' peak years, the time when his robust solos and fiery performances inspired not only numerous fans, but plenty of musicians as well.
Cannonball Adderley was finding a profitable middle ground during this same time between soulful pieces and ambitious ones, and his early '60s sextet that included his brother Nat on cornet and Yusef Lateef on tenor (and several other instruments) was perhaps his finest band. Cannonball Adderley depicts two concerts recorded two days apart in Switzerland and Germany in 1963.
These numbers are among the hardest and most furious bop and blues ones Lateef ever made, and things were sparked even more by the spry and funky piano contributions of Joe Zawinul. They also show how underrated Nat Adderely was as both a frontline contributor and individual player.
Nina Simone catches the legendary and fiery performer during two '60s concerts that thankfully weren't marred by any technical glitches, audience misbehavior or any of the other things that occasionally could cause Simone to become just a bit hostile.
It does include stirring renditions of everything from rock to blues, Broadway to jazz, and also presents Simone doing a wonderful rendition of "The Ballad of Hollis Brown," a Dylan cover that hasn't received nearly as much acclaim as some other rock and folk covers she's done.
This edition is magical.
Oscar Peterson's speed, facility and flair could be scary, especially for anyone who's ever dabbled on piano. Yet Peterson's bombastic personality and incredible technical prowess sometimes generated as much disdain as praise, with some critics claiming he lacked swing and substituted flash for soul.
That was never something that seemed accurate to my ears, and there's no shortage of energy, imagination or authority on Oscar Peterson, a DVD that links three Peterson shows from 63-65.
A special treat comes in watching his great trio that also included bassist Ray Brown and drummer Ed Thigpen. Whether this was the greatest trio of all time will always be debated, but there certainly weren't many in their class.
A pair of trumpet giants, Roy Eldridge and Clark Terry, also participate on some cuts, though it's Oscar Peterson's mastery on the piano that's the shining light here.
Another pianist with a dramatically different approach was Bill Evans. While Evans certainly possessed as much technical brilliance, it was his shimmering ballads and melodic might that made him so influential.
This set has five Evans performances done over a 10-year stretch from 1965-1975. Over that time there were occasional variations in mood, selections and pace, but never any letdown in Evans' interpretative qualities or style. Among the numerous players whose work greatly reflects Evans' impact, you can clearly hear lots of Keith Jarrett and Herbie Hancock in different sections of the cuts on Bill Evans.
Rahsaan Roland Kirk was not only a terrific player, he was a wonderful showman and insightful, funny individual. His shows mixed powerhouse musical pieces with biting commentaries on multiple subjects. The personality aspect isn't quite as evident as the multi-instrumentalist side on Rahsaan Roland Kirk, but the music more than balances things out.
There are many examples of his cycle breathing technique (holding notes for impossibly long stretches) and his ability to play three or more horns at once, sometimes executing different things on them at the same time. While he was unquestionably a great tenor soloist and an inventive type who created many unusual instruments, this DVD also shows what a wonderful clarinet player Kirk could be when he chose to play that instrument.
Finally, there's a good Lionel Hampton set from 1958, which suffers only by comparison to some of these other dates. Hampton was as enthusiastic and personable as ever, and also displays his skill on drums and piano as well as vibes. His band's also a good unit, and the Belgian audience clearly enjoyed it. But having seen Hampton on many other occasions, this set isn't one of his greatest, though it's still quite good.
This series also has a bonus DVD that has different (but no less valuable) performances from Rollins, Kirk and Simone, though in shorter, less concentrated fashion. Each set also includes glorious photos, memorabilia and extensive notes from various critics, historians and jazz scholars.
---

DVD reviews: Sonny Rollins; Rahsaan Roland Kirk
Words About Music From Greg Burk & Friends
Sonny Rollins, "Live in '65 & '68" (Jazz Icons)
Ashley Kahn's notes about Sonny Rollins quote the tenor saxist as saying he can't think and play at the same time. Rollins must have had his own definition of thinking. Look at his face at age 35 as he works -- a privilege we have rarely enjoyed till this Jazz Icons DVD came out. With his shaved head and contained demeanor, Rollins could make you flash on Kobe Bryant, and maybe Rollins does embody something of the athlete; the weaving physicality of his improvisations recalls the thousand minute coordinations of legs, arms, fingers and eyes Bryant executes when he drives to the hoop. Is Bryant thinking? Yes; he's just not 100 percent conscious of it. Maybe what he does is art, too.
Rollins in 1965 has reached his pinnacle, and it's impossible to blow any better. Having toned down the extreme avantisms he broached with Billy Higgins and Don Cherry a few years earlier, Rollins has added split tones and gushes of Coltrane hyperspeed to his arsenal, but only as accents to augment the total mastery he achieved with his 1957 "A Night at the Village Vanguard" trio recordings. He's got the sudden inspired extrapolations on the melody, the elastic expansions and contractions of rhythm, the cunnilingual shapings of note contour and tone. And he succeeds in making you imagine that he's actually not thinking; that it's all just pouring out of him. Well, that might've been sometimes true of even the best saxists, a Parker or a Gonsalves. Not this guy, though. Every measure is a composition.
The material doesn't stray from the reliable Rollins book: a tour de force "There Will Never Be Another You," a playfully arrogant "St. Thomas," a freeform blowout on "Oleo"/"Sonnymoon for Two," a quick "Darn That Dream" preceding the stand-alone schema that sets up his tribute to Lester Young, "Three Little Words." Boston drummer Alan Dawson, though little known, swings like a well-oiled gate. And here's Danish bassist Niels-Henning Orsted Pedersen, who would eventually play with just about everybody, at 19. Try to fault his quickness, intervallic technique or drive; you can't.
Rollins returns to Copenhagen TV for the briefer 1968 portion of this DVD, which ranks slightly below the '65 performance for a number of reasons. The addition of Kenny Drew is superfluous; good as the pianist always was, his light fluidity distracts. No problem with the creative Tootie Heath on drums or with Pedersen, who returns radiating still more understated confidence to exact punishment upon the big new watch on his left wrist, but Rollins himself has slipped a fraction. Though his ideas continue to flow, as they do to this day, his long tones have begun to quaver, his "St. Thomas" is sluggish, and under his beret and beard, he looks tired. The death of his friend John Coltrane the year before let a lot of air out of the jazz balloon; for Rollins, it must have been like losing a twin.
No question, this DVD is a huge gain for jazz fans. Some young musicians will watch it and give up. The strongest, though, will see it as a challenge. This, folks, is what you're shooting for.

Rahsaan Roland Kirk, "Live in '63 and '67" (Jazz Icons)
Every new exposure to Roland Kirk adds to the multiwindman's historic stature. The guy was an incarnation of the life force, and when you see him with several instruments hanging from his big body or tucked under his arm, they assume properties of octopus limbs, not metal tools. His long absence from the scene (he died in 1977 at the age of 41) makes this DVD drawn from Belgian, Dutch and Norwegian TV a special prize.
The durable European musicians who backed Kirk in '64 include pianist George Gruntz and drummer Daniel Humair; bassist Niels-Henning Orsted Pedersen pops in for the '67 date. But they're nearly invisible behind Kirk's gale-force assault as he huffs up to three horns at once or locates the meatiest tones on tenor and flute, on both of which his dominance was undisputed. Whether holding one note indefinitely via circular breathing, ripping deep blues out of the prissy clarinet or running roughshod over "The Shadow of Your Smile," Kirk boggles the eyes and ears; makes you wonder what this blind prophet would've thought if he could have seen himself.
The 1967 segment is especially fun to watch, as a frenzied Kirk wanders off mike with his manzello, bangs into the microphone with his tenor and topples his stritch stand (which he deftly catches before it falls). A cramped soundstage just couldn't contain this man. And a DVD hardly can either -- sweat and steam virtually pour from the thing. Grab it.
In addition to the Rollins and the Kirk, the third slate of Jazz Icons releases spans DVDs by Cannonball Adderley, Nina Simone, Bill Evans, Lionel Hampton and Oscar Peterson. And the eight-disc box ($96 from Amazon) includes a bonus DVD featuring Rollins in 1959.
---

October 2, 2008
Roland Kirk: Bright Moments
There is probably no more intimidating a figure in jazz than Main Rahsaan Roland Kirk. If you don't know much about jazz or are unfamiliar with Kirk's music, images of the artist in sunglasses with four or five different saxophones around his neck or in his mouth probably have led you to only one conclusion: Here is someone who plays wild, noisy music that will be tough to deal with unless free jazz is your bag.
Actually, nothing could be further from the truth. Kirk was an extraordinary talent who loved melody, was fascinated by sound and harmony, and remains Rahsaan_rolandkirk along with Wayne Shorter one of the most interesting saxophonist-composers of the 1960s. His works include Bright Moments, Serenade to a Cuckoo, The Inflated Tear, Spirits Up Above and A Handful of Fives.
And if seeing is believing, Rahsaan Roland Kirk: Live in '63 and '67, the new DVD just released by Jazz Icons as part of its third series of concert videos, makes Kirk's importance crystal clear. The video shows off all facets of Kirk's gentle genius and will leave your mouth hanging open. Here you'll see Kirk as one-man quintet in action. He switches from one sax to another to produce different textures or plays three at once to extract harmonies as rich as a big band reed section. (To see a video clip, go here and click on "watch preview.")
You also see in this DVD how sensitive Kirk was as an artist and musical storyteller. I think he actually enjoyed his intimidating image, in that it kept away the jazz fakers, leaving only purists who truly understood his message and appreciated his many talents.
Blind from age 2, Kirk was born in 1936 and played trumpet before devoting himself to the clarinet and C-melody saxophone. By age 15, he was playing in an r&b band, developing blues chops that would later come in handy with artists such as Brother Jack McDuff. Kirk's passion for reeds led him to make alterations to instruments with rubber bands and to modify the keys so he could play multiple saxophones at once. He also was a gifted flutist.
Kirk chose to wear a pawnshop's worth of saxophones around his neck not as a some bohemian style thing. There was a more pragmatic reason. He simply loved the different sounds they made individually and together and couldn't see them if they were sitting in stands. Their vibrations on his chest also helped him feel his way through to his art. By 1960, Kirk even added a metal hunting horn to emphasize climactic points in pieces. In 1963, Kirk adapted a circular breathing technique that let him play continuously.
His first recording Triple Threat was in 1956 for King Records. In 1961, he spent three months with Charles Mingus, but after that short stint, Kirk went on to lead groups in concerts and on recording dates for the rest of his career, until his death in December 1977.
Over the years, Kirk's music has managed to slip into semi-obscurity. Long mischaracterized as a far-out player (mostly by those who hadn't heard his music), Kirk was and remains a significant improviser who had a huge soul and beautiful tone. As Sonny Rollins and Pharoah Sanders pointed out, Kirk was better with one hand than most saxophonists were with two.
The Jazz Icons DVD features Kirk playing on three live dates in Belgium (1963), Holland (1963) and Norway (1967). Each song is a wonderful example of an honest artist robbed of sight who finds his way to a song's heart and shares its beauty along the way. Three highlights for me on this video are Milestones, Bags' Groove and The Shadow of Your Smile.
On Milestones, Kirk plays three saxophones and creates almost the same sound as the Miles Davis Sextet's recording of the song. Bags' Groove demonstrates Kirk's ability on the soprano sax while The Shadow of Your Smile shows you what Kirk could do with a pop tune. All are spirited and fabulous.
Kirk was all about jazz ideas and vibrations. You just have to open yourself up a bit to grasp his art and message.
JazzWax tracks: Many jazz fans are unfamiliar with Rahsaan Roland Kirk. To put you at ease, let me first let you in on a funny secret: He's playing stritch and alto sax on Quincy Jones' Soul Bossa Nova. That's the quirky song that the Austin Powers movies used as its theme song.
---

Jazz Icons DVD's - Series 3 Box
Year: 2008
Review: No doubt you're aware of the remarkable-and growing-DVD collections of, yes, iconic jazz artists playing in Europe during their prime years. Two sets of Jazz Icons DVD's already are available for viewership and ownership, and they have become major events in the documentation of jazz. Indeed, at a time when it seems that new performances by some of the innovators of the language of jazz has been exhausted, along comes Reelin' in the Years Productions to release even more. It wasn't easy. Ingeniously, Reelin' in the Years, which possesses the world's largest library of music videos, realized that Europeans had filmed an abundance of jazz performances when American jazz artists performed there. Only now have these videos been released, and they offer some astounding discoveries. Even Ken Burns Jazz relied mostly on existing footage and photographs instead of uncovering new material. Jazz Icons' videos bring to life various jazz artists in their prime at a time when a new generation of jazz enthusiasts are discovering and admiring their work. JazzTimes, for instance, ran a cover article about Rahsaan Roland Kirk at a time when he is receiving fresh consideration for his musicality, rather than his famous instrumental innovations. In fact, some jazz musicians like Jane Bunnett, Larry Coryell and Steve Turre had admired Kirk's recordings all along before his rediscovery was underway.
The three-so-far Jazz Icons series include videos of performances by musicians too numerous to mention for the interests of concision within this review. Just a few of the featured musicians of previous Jazz Icons packages include John Coltrane, Louis Armstrong, Thelonious Monk, Duke Ellington and Charles Mingus, captured on tape when European broadcasters recorded them. In many cases, these priceless tapes were stashed away and forgotten for decades. Fortunately, the resources finally have been assembled to deliver not only collectively some extended and important videos packages of groundbreaking jazz musicians, but also individually opportunities to experience the feeling of one of their live performances.
The most recent release consists of seven DVD's, each at least an hour in length, of artists performing in various European venues centered around the 1960's, when social protests started to increase and before fusion changed the nature of jazz. This third series actually covers a range of jazz extant at that time, rather than focusing on a single style, and for that reason the Naxos and Reelin' in the Years producers deserve much credit. For the box set ranges from the unclassifiable style of Nina Simone, who was true to herself rather than to a category, to the continuing joyousness of Oscar Peterson's music to a throwback to the 1940's with the Lionel Hampton Orchestra. These producers show, through the results that they offer and through their lavish documentation, open-mindeness and a strong devotion to the music. Each DVD package includes a tribute from someone close to the artist, such as Bill Evans' daughter, as well as extensive appreciations of the artists by highly regarded jazz writers.
It is impossible to describe in even minimal detail the abundance of delights in these DVD's. Every person has his or her own reaction to music, not to mention to the sight of an artist in performance. However, brief descriptions of each DVD follow.
Nina Simone performs two concerts, the first in Holland in 1965 and the second in England in 1968. The 24-page booklet includes an introduction by Simone's daughter, and the concerts include some of the songs that she made famous, including "Four Women," Mississippi Goddam" and "Go to Hell," after her political awakening from the Medgar Evers assassination. Reportedly, this choice was the producers' most controversial, and people whose opinions they sought were split about including Simone. Thankfully, they did. Now that Simone is being re-popularized by singers like Nnenna Freelon and Robin McKelle for her fierce originality, Jazz Icons has made it possible to take in the soulfulness of her live performances.
Lionel Hampton's video is the most traditional of the entire set, but it gives a sense of his famous unflagging energy that invariously excited his audiences, as Quincy Jones recalls in his reminiscence in the booklet. In addition, John McDonough provides an insightful and literate appreciation of Hampton's work. The Hampton concert took place at the Royal Theatre Opera House in Liège, Belgium in 1958. Reportedly, public broadcaster INR took liberties with the editing of the concert for television viewing, but still the DVD exhibits the exuberance of Hampton and the vitality of the band in no uncertain terms.
Cannonball Adderley, though reluctant to move to New York for a jazz career, became a sensation and inspired numerous musicians with the joyous spirituality of his music, including Nancy Wilson, Michael Wolff or Louis Hayes. The Jazz Icons package includes note by Ira Gitler and a remembrance from Adderley's widow. Moreover, the concerts in Germany and Switzerland in 1963 give a sense of Adderley's effervescence and confidence and includes sidemen Nat Adderley, Yusef Lateef, Joe Zawinul, Sam Jones and Louis Hayes. Moreover, Reelin' in the Years' dedication to the project is evident by its determination to present entire concerts, even though initially only 20-minutes of footage was available. Further research found the additional tapes, and now the entire 71-minute Swiss concert is shown for the first time since 1963.
Sonny Rollins performs with his-not customary-but unrestrained exuberance as if he's putting everything on the line whenever he performs during his 1965 and 1968 concerts in Denmark. The producers appear to appreciate Rollins' unique ability to connect with listeners by including appreciations by Joe Lovano and Joe Goldberg, a Rollins acquaintance from the 1950's who wrote the liner notes to Newk's Time. Noted biographer Ashley Kahn covers Rollins' career and describes the circumstances of the Danish concerts in detail. As Rollins toured Europe, he picked up back-up bands for his performances, and these two included Kenny Drew, Niels-Henning Ørsted Pedersen, Alan Dawson and "Tootie" Heath. Rest assured, Rollins, as a force of nature until to give a less-than-astounding performance, includes his famous long introductions, penchant quotes, jubilant melodies, irresistible rhythms and signature cadenzas.
Bill Evans appears in a series of concerts in Sweden and Denmark from 1965 to 1975 with Chuck Israels, Ørsted Pedersen, Alan Dawson and Larry Bunker, and the concerts documented here are the shortest in the series. However, they do give evidence of the changes that Evans underwent during the half decade covered in the videos, and the viewer is treated to a youngish Lee Konitz walking onto the stage to join Evans. The booklet itself includes a touching tribute by Evans' daughter, Maxine, who had no idea how much her father affect thousands until she saw the multitude of people attending his memorial service at St. Peter's Church, including some outside who climbed onto the window sills to look in. In addition, Israels writes eloquently about the experience of performing with Evans. Possibly one of the most introverted of jazz musicians, hunched over the piano and seeming to give careful consideration to each note, Bill Evans comes across with the smoldering intensity that somehow made possible unique and beautiful, inimitable music.
Oscar Peterson gives more of his impeccably technically individualistic and unavoidably swinging concerts in Sweden, Denmark and Finland from 1963 to 1965. His popularity in Scandinavia comes as no surprise due to the fact that some of his famous albums, such as Eloquence, which was recorded live at the Tivoli Gardens in Copenhagen. Unfortunately, Peterson passed away just before the DVD was released, but his widow-who writes a foreword- permitted use of personal photos in the booklet. Peterson's irrepressible trio for these concerts included Ray Brown and Ed Thigpen as they always challenge each other and push each other to the highest levels of performance. Guest musicians include Roy Eldridge in Sweden and Clark Terry in Finland.
And then there's Rahsaan Roland Kirk. Talk about being uncategorizable! And visually entertaining! Kirk always regretted, though, that his musicianship wasn't appreciated sufficiently, even as he emphasized his experimentation in sonic possibilities by playing multiple horns or creating some of his own instruments. However, his musicianship is entirely evident throughout these concerts, particularly on flute and tenor sax, and as always, he pours his entire soul into each concert, each song, each note. During Kirk's concerts in Belgium, Holland and Norway, he is joined by George Gruntz, Ron Burton, Guy Pedersen, Daniel Humair, Ørsted Pedersen and Alex Riel. While Kirk's strange and innovative sounds provoke some wonder when listening to CD's, his video provides clues to how he achieved such sonic accomplishments, such as his circular breathing, odd technique, unique fingering, the nature of the instruments identified with him and his interaction with audiences.
Long review? No, it's short in comparison to the riches to be found in the Jazz Icons DVD's. The third set is available as an entire package, or the DVD's may be acquired separately according to the artists of interest. Whatever the case, the Jazz Icons series represent a major discovery in the documentation of legendary jazz musicians universally revered.
Bill Evans
Live '64-'75
Year: 2008
Record Label: NAXOS: Jazz Icons
Style: Jazz DVD / Video
Musicians:
Bill Evans (piano), Niels-Henning Orsted Pedersen (bass), Alan Dawson (drums), Lee Konitz (alto sax), Larry Bunker (drums), Chuck Israels (bass), Marty Morrell (Drums), Eliot Zigmund (drums), Eddie Gomez (bass)
Review:
This newly issued DVD provides footage of the late and undeniably influential pianist Bill Evans' performances across Europe, spanning 1964-1975. Including an extensive booklet with photos and reminisces by Evans' daughter Maxine, the program offers a comprehensive documentary of the pianist's various trios, presented in chronological order.
The booklet features a conversation with bassist Chuck Israels (appearing on the 1964 tracks) who discusses Evans' ability to play so wondrously amid his drug addiction while providing other insights about the pianist's sense of organization et al. And Maxine Evans recollects the time when she rode in a limo with her father and Tony Bennett from New York to the Mike Douglas Show in Pennsylvania. Nonetheless, there's a wealth of information to accompany the video. With the opening moments of "My Foolish Heart," from a 1964 performance in Sweden, we see the paradigm of Evans' stage persona, where he faces down towards the keyboard via his trance-like enactments.
Alto sax great Lee Konitz sits in with the band for a breezy, mid-tempo swing on "My Melancholy Baby, which is a highlight from Evans' 1965 gig in France. Here, the audience is treated to a flawlessly executed drum solo by Alan Dawson, who employs cross-sticking and other difficult to execute techniques. Of course, the late drummer was a revered clinician. Yet Evans remains the focal point during all of his trio permutations up through the color footage of his 1975 Danish TV set with bassist Eddie Gomez and drummer Eliot Zigmund.
Evans' lyrically rich chord voicings and wondrous harmonic movements were engineered upon an ever-present sense of buoyancy and swing, regardless of pitch or tempo. A giant among jazz pianists, his artistry is often imitated, although his impressionable mark of authenticity can never be compromised. The film shows Evans bridging the gap between trad-jazz, bop and modern mainstream while conveying variable stylistic changes along the way. (EssentialŠ)
Record Label Website: http://www.jazzicons.com

Oscar Peterson
Live in '63, '64 & '65
NAXOS: Jazz Icons

One of several new DVD releases from NAXOS ' Jazz Icons series is late pianist Oscar Peterson's famed '60s trio, captured live in Scandinavia spanning 1963-1965. Featuring Doug Ramsey's insightful liner notes to round out a twenty-four page booklet, the black and white footage reinforces the musicians' zealous interactions and tight-knit arrangements.
Peterson along with bassist Ray Brown and drummer Ed Thigpen are featured at theaters and clubs in Sweden (1963), Denmark (1964) and Finland (1965). Otherwise, Ramsey provides a comprehensive essay regarding these films, that have resided in TV station storage since the initial European airings back in the '60s. He also cites the steps leading up to the fruition of this trio, including guitarist Herb Ellis' departure from Peterson's band in 1958 and followed by the pianist's decision not to hire another guitarist. Hence, the booklet contains an informatively written historical perspective of Peterson's career and much more.
The camera crews were diligent during these performances. Zoom and pan shots of the well-dressed musicians are in abundance throughout. As one would expect, Peterson is often smiling at his band-mates while quietly mimicking many of his phrasings with facial gestures. Then trumpet great Roy Eldridge joins the trio via his soaring muted lines on "But Not For Me."
With many of these jazz standards, Peterson occasionally launches matters into overdrive via his unbelievably fast arpeggios and single note runs. One of my favorite performances is culled from the band's appearance in Denmark. Here, drummer Ed Thigpen kicks off "On Green Dolphin Street," with mallet rolls, paralleled by Peterson's swirling chord clusters. They follow with a lush, medium-tempo swing vamp, enhanced by the drummer's flawless timekeeping. While the trio closes out the Denmark set with its signature song, "Hymn to Freedom."
Clark Terry appears with the band during its Finland show and conveys his wondrous stage appeal by alternating (left-hand, right-hand) trumpet and flugelhorn lines then finalizes the set with his always endearing piece, "Mumbles." In addition, the soloists generate lots of high heat as Terry's distinct technique, coupled with Peterson's dazzling virtuosity translate into a proverbial match made in heaven. In sum, Peterson aficionados have reason to rejoice here.
Record Label Website: http://www.jazzicons.com
Reviewed by: Glenn Astarita

---
Jazz Icons Series 3:
Cannonball Adderley, Bill Evans, Lionel Hampton, Oscar Peterson, Rahsaan Roland Kirk, Sonny Rollins, and Nina Simone
Mark Burnell and Brian Ferdman
2008-09-28
Like its excellent predecessors, the third installment of the Jazz Icons series presents some phenomenal performances of world class jazz artists captured in various live settings throughout Europe between the 1950s and 1970s. Available as a set or individually, each of the following DVDs is culled from mostly excellent footage and has painstakingly restored sound that is typically crystal clear. In addition, each artist gets the royal treatment with his or her own 24-page booklet featuring liner notes from family members and prominent jazz historians, as well as rare photographs and memorabilia. Once again, the Jazz Icons series is a phenomenal package that is essential to any jazzhound's collection.
Cannonball Adderley Live in '63
In a time when jazz was dominated by performers who took an icily detached attitude toward their audience while playing heady compositions, Cannonball Adderley was a wonderful change of pace. Here we see him staying true to his Southern roots, having no qualms about visually expressing his joy onstage, frequently snapping, grooving, and laughing while engaging his audience in jovial banter, which was practically unthinkable in the austere jazz world of 1963. Musically speaking, he was rooted in the blues and swing, and those elements color his works, adding vibrancy and character. His sextet at this time was beyond impressive, including brother and songwriter Nat on cornet, the astounding Yusef Lateef on a variety of reed instruments, and a young Joe Zawinul getting funky on piano. Lateef's beautifully unique, Eastern stylings create a wonderful counterpoint to Adderley's bluesy sax, and the entire band is a very tight unit, especially on the groovy "Jive Samba." The Swiss performance is in front of an audience while the German performance is not, and the difference becomes quite clear, as it is evident that Cannonball Adderley was a musician who truly fed off of the energy of the crowd. - Brian Ferdman
Bill Evans Live '64 - '75
As talented as he was, Bill Evans was far from a visually dynamic performer, and these concert clips certainly back up that notion. Hunched over his keyboard, Evans methodically plays notes without expressing any sort of visible emotion. However, his stoic demeanor belies his very expressive playing. Unfortunately, the collected songs on these performances are mostly ballads and there is a very similar quality to all of them. While Evans' smooth and gentle style becomes readily apparent, the lack of visual or sonic variety is a detriment to this DVD. Although these songs certainly create a wonderfully mellow mood, after 98 minutes, it's hard to avoid being lulled to sleep by Evans' lush chords and blank facial expression. - Brian Ferdman
Lionel Hampton Live in Belgium '58
In his introduction to the liner notes, Quincy Jones calls Hampton "one of the greatest entertainers of the 20th century," and that sounds like pure hyperbole until you actually watch the DVD. Of course, I'd heard Hampton's terrific vibes before, but to actually see him perform is nothing short of a revelation and underscores just how historically important the Jazz Icons series really is. Surrounding himself with top notch musicians, Hampton is a one man spectacle of energy and showmanship that is simply joyous. I defy anyone not to be speechless by the end of "Sticks Ahoy," an extended romp during which Hampton performs one of the greatest drum solos I've ever heard-- on a single drum. It's an utterly remarkable moment. - Mark Burnell
Oscar Peterson Live '63 - '65
At the other end of the spectrum, the venerable Mr. Peterson barely moves at all. The other members of the trio, drummer Ed Thigpen and bassist Ray Brown, are barely any more animated in these three shows from Scandinavia, but it matters not because the intensity and quality of the playing is spellbinding. And even with this most unanimated of groups, the visual aspect of the shows are a treasure; from the subtle nods and cues between band members to Peterson's fascinating habit of apparently mouthing every note as he played it. There isn't a dull moment, either sonically or visually, and the highlights are simply too numerous to mention. - Mark Burnell
Rahsaan Roland Kirk Live in '63 & '67
There is genius, and then there is Rahsaan Roland Kirk. The multi-instrumentalist was one-of-a-kind, turning the world on its head, as he played multiple reed instruments simultaneously to great effect. Kirk's virtuosity is a spectacle to behold, and it is fascinating to watch him effortlessly wield this arsenal of saxes, flutes, and more. Performing with his musical weapons hanging around his neck, Kirk deftly switches horns on a dime, throws two and three saxes in his mouth (somehow managing to create a great sound with them), and even plays a whistle with his nose. All of this reads like campy gimmickry, but the brilliant Kirk makes it sound incredibly natural, and if one ignores the visual image, it easy to envision an army of reed players doing the work of one virtuoso. This was the genius of Rahsaan Roland Kirk, and these concerts showcase a master at work. - Brian Ferdman
Sonny Rollins Live in '65 & '68
While watching this DVD, it dawned on me that I was finally watching a musician play more notes per minute than Jerry Garcia at his noodliest. In truth, there are many valid comparisons between Rollins and Garcia; apart from the obvious shared love of pure improvisation, both seem to lose themselves in their own worlds when they play, both have a habit of dropping melodies from other songs into their solos, and both have a fondness for trying to find beauty in sonic dissonance. This pair of shows from Denmark, capturing a trio from 1965 and a quartet set from 1968, beautifully showcases the gamut of Rollins' styles, from the bluesy to the modal bebop to a squonk factor of 10. It's fascinating to contrast the two very different versions here of Rollins' signature tune, "Saint Thomas." The '65 version is ten minutes of Rollins exploring the tune, weaving in and out of the main theme and exploring every nook and cranny, whereas in the '68 version, Rollins allows his sidemen more freedom to put their own twist on the song, which results in an ending in quite different territory. Seeing Rollins pace around the stage like a caged tiger perfectly matches the restless exploratory nature of his music. - Mark Burnell
Nina Simone Live in '65 & '68
This release finds Ms Simone in two very different modes. The earlier concert from Dutch television is as intense as a performance gets, consisting of nothing but in-your-face tales of racism and poverty. Even the humor in the audience sing-along-encouraged "Go Limp" is as dark as you'd expect from a song about being arrested in a race riot. Simone's performance here of "The Ballad of Hollis Brown" is spine curdling—starting from a bare whisper, she works herself into a trance-link frenzy of indignation and anger. The second concert is from London in 1968 and finds Simone wearing an African headdress and playing funkier music with a slightly lighter subject matter than that of the previous show. That being said, the closing "Why?," a number about the assassination of Martin Luther King, is as sad and moving as music gets, and towards the end of it, Simone looks as if she's about to burst into tears. It's worth noting that there is a faint hint of background static for a good chunk of the London show, but when the performance is this good, such a flaw is barely noticeable. - Mark Burnell
---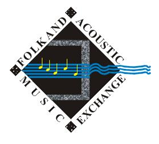 by Mark S. Tucker

Bill Evans: Jazz Icons Series 3: Live '64-'75
It would be impossible to overstate Bill Evans' place and importance in jazz…or in music period. Anyone inclined to debate the point would be extremely hard put to defend his territory. My fave keyboardist is Keith Jarrett, and I'd be fighting for my life if I had to argue my choice in a roundtable with any aficionado of Bill's. The guy was a phenomenon with a suppleness that defied description and a coolness that was unflappable, a gentleman born to outclass everyone merely by his very existance. In classical music, it was Glenn Gould; in jazz, it was Bill Evans. This set of performances spanning a little over a decade shows why.
Evans was always completely concentrated into his music. Somber and in fact often almost funereal in aspect, the world existed in his hands, and he ceded everything to them. One could see the transfer physically. Only someone willing to play in that way could embody the million and one subtleties Evans displayed as a matter of natural course, from impeccable volume control and dynamics to brilliant clusters of improv that seemed too knowing, pre-scripted, part and parcel of the writing, impossible to be the spontaniety they were. And his transitions in speed and tone! Panthers and gazelles cannot move more gracefully. Following Evans's workouts demands close attention, requiring the concentrated focus of the audience, and the crowds here are extremely enthusiastic. There's an intensity of feeling in their response that's life affirming, graphically illustrating the power of witnessing masterful art.
Evans allows his backing players lots of room, and they return the favor by emitting solos that further provoke listeners to newer heights of involvement. Whether it's Lee Konitz, Niels-Henning Orsted Pedersen, Eddie Gomez, or whomever, there's an élan present that sweeps out over the attendees. Perhaps the most interesting aspect of it all is the fact that Evans always took a gentler path. Even at his most energetic, there was a care for nuance, an extension of his inner being that forever stated itself in balladic tones and sophisticated restraints. His reading of Alfie completely transforms the composition, wringing classical elements from pop while improv-ing and pushing the tune onto a higher plane.
Speaking of pop, though bassist Eddie Gomez would later make ill-fated decisions to head into those pastures, here he's stunning, complementary to Evans while sometimes running ahead of him, an unusual position for a bass player to take. Nonetheless, it invigorates the piano player to a new perspective and subtly transforms his voicing and direction, something one must be convinced he relished. Perhaps even more interestng is to watch, as the years pass and social and artistic cultures free up, Evans' hair gets longer and his acumen ever deeper, almost on a one-for-one basis. By the time we get to the rarely performed Sareen Jurer, the level of complexity is overwhelming. Thus, unlike others in the video series, the Bill Evans release is a record of change and development rather than an arresting snaphot in time.

Cannonball Adderley: Jazz Icons Series 3: Live In '63
Should any doubt for a moment why Miles chose Julian "Cannonball" Adderly (alto sax) for his ensembles, this will put the inquiry to rest. Sporting a dynamite band with brother Nat (cornet), Yusef Lateef (tenor sax, flute, oboe), Joe Zawinul (piano), Sam Jones (bass), and Louis Hayes (drums), Adderly commences the set in high fashion with "Jessica's Day" a snappy boppish tune trotting out everyone's chops before letting down into the balladic Angel Eyes, given over to Lateef and Zawinul, wherein Joe exhibits the Romantic side that forever dwelled in his work, whether trad or fusion.
The two sets—one from Switzerland, one from Germany—total 99 minutes in 11 songs, so there's plenty of room for improv and solos. Unfortunately, Nat isn't wielding that wickedly cool clarinet at any point, but he blends in with Cannonball and Lateef beautifully on cornet. When soloing, his tone's a mid-point between Cannonball and Maynard Ferguson. The ensemble in total achieves an extremely large sound for just six cats and the rhythms are infectious as hell. Unlike some in the Naxos series, Adderley, though capable in any mode, favored a more urbane approach, rarely hiking into the stratosphere in terms of the groundbreaking. His genius lay in killer arranging and interpretation, above and beyond his exhaustless energy. Big band connoissieurs gravitated to him much more than to, say, Sonny Rollins or Coltrane, who were not as easily understood.
As with the rest of this series, the sound is pristine, as up-to-the-moment as a contemporary broadcast. This is crucial in cuts like Bohemia After Dark and its accelerations into overdrive. The clarity is as precise as a blueprint at almost all levels, though Jones remains a tad undermiked, probably purposely. In this song, the three frontmen—the Adderleys and Lateef—trade off sections of the melody and solos, vying to top one another in an overachieving display of superlatives; thus, even though the band may not be as radical as some, it took a backseat to no one.


Oscar Peterson: Jazz Icons Series 3: Live in '63, '64, & '65
If there were two contemporaries who could put the sweat in each other, it had to be Oscar Peterson and Bill Evans. Oscar had a harder edge, more the bop and swing in him, while Bill was the Romantic and classicalist, but both could cut the rug out from under a symphony orchestra when they got going in their chops. Peterson was as clean as they came, each note crystalline, every chord a well-defined cluster, and this trio is still considered to be one of the best ever produced in jazz, Ray Brown on bass and Ed Thigpen on drums. Clark Terry drops in on cornet and trumpet, Roy Eldridge doing the same on just trumpet, but center stage belongs to the trio.
A number of classics come up for treatment during this 84 minute feast—Misty, On Green Dolphin Street, and so on—with Satin Doll demonstrating how Peterson could make a song dance on its own head, changing up all over the place, flurries of notes cascading just before blocks of chords fly up, the piano completely pliable under his hands. (Oh, and if you want to see where the theme to the TV show *Bewitched* came from, listen here.)
When it came to sheer purity of tone, Peterson was the guy, his time's Al DiMeola on the piano. People speak of trying to follow modern guitarists' fingers during solos—well, the camera zooms in on Oscar's digits, and they're just blurs. How anyone could control ten separate pegs like that? It's above human, but seeing is believeing, and that's part of the magic of these DVDs: you're right there, closer than the audience itself ever got, up close and personal, witness to the miraculous.
That said, there are many I'd listen to over Peterson—Corea, Jarrett, Evans, and so on—but there's no denying the man's brilliance and this set of video momentos is something I'll be returning to time and again. There may be voices I prefer over his, but it's nothing short of incredible to watch a man do what Oscar Peterson does. Those who think all the time in between then and now may have produced a higher caliber of player would do well to catch these rare tapes and think again.


Nina Simone: Jazz Icons Series 3: Live in '65 & '68
Nina Simone was an iconoclast of the first water, someone who backed down for no one, stood her ground fiercely, and poured out rage, stunned perplexity, and sympathy in equal measure, all in an artistic context I'm not sure has ever been tried again. Watching this set of two rare performances, I think her legacy has now been set in stone, and I defy anyone to classify what she's doing.
Simone was adamant that she was not a jazz pianist or singer, she was a folk musician. She found the word 'jazz' to be pejorative to her race and would not stand to have it applied to her…and she was damn right. Throughout this entrancing collection of twelve songs, she floats in a zone untouched by others, not Baez, not Dylan, not Ochs, not Guthrie, not anyone. Search though I may, I can't locate a proper comparative, not even in the more radical performers like Dory Previn…and Simone had Previn beat by miles.
Few have commented on it but Simone was also an actress, and her face alone could express a bewilderingly subtle flurry of emotions. In Brown Baby, the opening cut, she's stunned, an intellect beaten into numbness by the way of the world and its hideous depredations but determined to survive and defend her territory. Then several other cuts reverse that and lay into oppressors with vigor, unwilling to sit and take it.
Simone was not a timid soul. When she heard of a Klan church bombing in Birmingham, Alabama, the one that killed four little black girls in Bible study, she set out to make herself a zip gun and kill someone in retaliation. Fortunately, her husband was an ex-NYC detective and talked her down…resulting, within an hour's time, in her classic Mississippi Goddam. Nina Simone was not your average take-it-and-shut-up Middle-American. For that virtue, we who tend to cynicism and agitation might want to forego the pseudo-rebellions of televison and radio, looking a good deal more to people like her.
There was also a goodly dose of humor in Simone's work, and her backing bands reflected it. Not everything was anger, but the woman was dead serious when she railed against injustice, social stupidity, and brutality…and God help the individual who came under her glare. I'll venture to say, without having seen the entirety of this landmark collection (23 volumes so far), that this release must be the most unique of them all. To watch this woman sit at her piano and pour her heart out is a unique artistic and emotional experience, one not to be taken lightly and as rare an event as the justice she so longed for.


Rahsaan Roland Kirk: Jazz Icons Series 3: Live in '63 & '67
Ronald Kirk, Roland Kirk, Rahsaan Roland Kirk was a man much misunderstood in his time, but this video just might turn the trick in educating the world as to just what a genius he was, not the "gimmicksmeister" the gent too often was saddled as. Clinically blind but a literal dreamer—much of his inspiration came directly from dreams—Kirk envisioned what the sighted never saw, and this led to groundbreaking shifts in presentation, as well as the idea of what one player could accomplish.
The photographs in the 24-page booklet accompanying the disc are almost not credible save for the fact that the collection of performances starkly puts them to center stage. There's Kirk, on page 17 at the Konigsberg Jazz Fest in 1967, with over 65 pounds of huge horns hanging off him like metallic Spanish moss, but the earlier broadcast of him in Belgium in '63 demonstrates what was occurring: it simply wasn't possible for the musician to obtain all the voicings he wanted in a single song with just one instrument, so he played several! Makes perfect sense when you watch it happen. When the wild solos come up, it's understood he needed no gimmicks. Everything that might impress an audience was right there in those skyblown riffs and improvs. Therefore, the method of switching up axes and even playing two or more simultaneously wasn't at all a matter of ego or of deference to the supposed consumption needs of onlookers but precisely what his visions told him needed to be done to get to the music he wanted to make.
Watching one human being play three horns all at once is the sort of event one doesn't happen to run across very often in a single lifetime. At the time Kirk was engaging in it, though, it was the most radical wrinkle in the music world. It might still be. Then he'd pull out a flute and go to town on that, invoking the breathy talky style Ian Anderson later incorporated into his own work with Jethro Tull. Few, though, have followed behind Kirk. First, just to nab the flute innovations, one must be highly skilled, which Anderson was and still is. To go further that, a musician must also be willing to leave the mundane behind, which Dick Heckstall-Smith did, in adopting the multiple horn approach. Both owed a debt to Kirk, but that Rahsaan invented these things didn't mean they were reserved for him alone, as some purist crits have inferred. No art is of the artist. Each performer is just a conduit and must pass on what resulted from his own cannibalization of those who came before him.
Kirk, though, like Mingus and Monk, was so far ahead of this time—a transcendency he will most probably retain for another 100 years—that these documentations will serve as invaluable transcripts for future generations, material to transform their thinking. So riveting, though, is the man's playing that one almost forgets the accompaniments of George Gruntz (piano) and the others—almost but not quite because even Rahsaan grooves behind the rhythms and play-offs, and when the '67 gigs come up, with Pedersen following on Kirk's even more escalated sense of melody, make sure the fire extinguisher's right next to the TV. You'll need it.

Lionel Hampton: Jazz Icons Series 3: Live in '58
The loving way in which Lionel Hampton delicately tines out the intro melody to the opening cut, The High and the Mighty, is ample proof of why he was so esteemed, but this marvelous capture of a pre-60s gig in Belgium also shows what a killer showman the guy was. Few could be-bop a set of tuned metal planks like The Hamp. I caught him in the early 80s at the San Diego Zoo, and he still had it, but here he was in his prime, a zenith that lasted many years. Just at the close of the opening cut, a solo, the crowd was already incredibly enthusiastic, knowing what was to come.
For the second track, Hamp's Piano Blues, Lionel sits down to a keyboard, playing like a demon in tandem with Oscar Denard in front of an 18-piece big band. This isn't an affectation; Hampton could swing like crazy on the keys, as high-toned as on the vibes, with the most delightful melodies and vamps. The boys in the band get plenty of takes for themselves, the vibes player was no hog, but when everyone comes up to the Dixieland section of the segmented The History of Jazz, the audience starts keeping time to the wild meleé as guitarist Billy Mackel serves up a solo way ahead of its time. You have to hear the syncopations to believe what the band's doing.
The Chase as the DVD box has it, or The Big Chase as Hamp names it, is a hyperkinetic workout that's literally breathtaking, the sort of superchops interlude that every music lover drools over. Then comes Brussel Sprouts and an unbelievable blow-out on sax leading into Gladys, Lionel playing a single drumhead like a kit, plunging into gasp-drawing acrobatics with the sticks, then turning the song into a superjam, an extension of continung returns of the theme. To find something quite this hip again, you'd have to come up many years to the Montreux Fest double-LP anthology and its blow-out on the Average White Band's Pick Up the Pieces.
All the DVDs in this set are demonstrations of incredible musicianship but this is the most delightful of the set and perhaps the entire series. I can't imagine an aficionado of any stripe or genre not being bowled over by the virtuosity, cleverness, and sheer fun of it all...and, goddammit, that Hampton was one hell of a multi-musician!

Sonny Rollins: Jazz Icons Series 3: Live In '65 & '68
Though many sax players have received much better acclaim and success, few have daunted fellow musicians and critics like Sonny Rollins. In an interview ECM Records asked me to conduct with Tomasz Stanko years ago, I asked the off-continent giant whom he thought was the greatest living musician, and, without a moment's hesitation, the trumpeter many consider to be Europe's Miles Davis answered "Sonny Rollins!". This DVD, a part of an astonishing project of jazz single releases and box sets from Naxos Records, shows why the man holds such respect among and above peers.
The recordings presented are rare but were part of a broadcast series that never would have seen the light of day in the benighted USA. Remember, these were the days when Miles was spat upon in the States and lionized in France. Very few Americans have seen any of what's presented in this now-23-volume series, as more than a few were never broadcst anywhere. Luckily, the Danes of the 60s were blessed with a much more advanced aesthetic sense, and Rollins was invited to be part of the Copenhagen Jazz Festival enterprise. The recordings are in the expected black and white and monaurally recorded but those elements only augment the experience of travelling back in time.
The 60s were a crossroads for Rollins, who would later go way beyond the peripheries of accepted jazz conventions. Here, he blends the traditional and jazz novum perfectly, backed by a shockingly young Niels-Henning Orsted Pedersen (19 and playing like a demon, as jaw-droppingly demonstrated almost out of the gate, in his solo during There Will Never be Another You) and ultra-precise Alan Dawson on drums. Through eight long songs, Rollins continually coaxes dimensions out of his selections by way of hyper-intelligent improv. Watching the interplay is fascinating. These guys never let up for a microsecond. Pedersen is easily the equivalent of a modern rock or jazz guitar star, Dawson is on the point flawlessly with amazing stickwork, and Rollins allows his sidemen generous spaces before jumping back in and burning up. The sheer amount of permutations issuing from that sax of his, coolly delivered while flaming, is incredible. The man never lacked for ideas.
Watching Rollins, one easily understands why true jazz lovers must fail to be satisfied by the likes of David Sanborn or Grover Washington. The difference is night and day. Dave and Grover provide entertainment; Sonny makes art, constantly, without let, and written in glyphs as would impress the gods and goddesses. The addition of the highly articulate Kenny Drew on piano in the '68 gig only widens the parameters, giving Rollins more to invent against in an entirely expanded sound endowing a more cosmopolitan edge to the three cuts. No matter where you cut in on this extravaganza, it's quickly obvious that the music here is timeless. Rollins has no equal save perhaps for Coltrane (and Sam Rivers partisans will howl, but what the heck) and it isn't likely anyone's going to top or match him in the near future.

Various Artists: Jazz Icons Series 3: Bonus Disc
As much as I love Rahsaan Kirk's work and admire Bill Evans, after seeing the Nina Simone disc earlier in this series, I went straight to her segment and wallowed in the woman's defiant artistry, drank in that unique personality. Nor was I one iota disappointed. Starting out in Love Me or Leave Me, a song zeroed in on tender exclusivities only the heart can exercise, she swings like crazy before launching a solo giving away her classical training (Simone was in love with Bach), further indemnifying Nina's claim that she was most definitely not a jazz artist.
In a short interview, a Swiss MC remarks, while thinking about her composition Mississippi Goddam, that the musician doesn't look like a person who could ever be angry…to which she retorts "All the time". There wasn't much room for bullshit in Simone's personality…in fact, there was none, and the rendition of her own chestnut demonstrates it well. There are only two songs by her, but oh how they make the entire anthology glow. The DVD is worth the purchase just in the latter cut, which outshines even the version in her previous appearance.
Sonny Rollins kicks off the vid with a jumpin' version of Ellington's "It Don't Mean a Thing (If It Ain't Got that Swing)", turning the melody every which way before jumping into a long set of improvs—sometimes elaborate as hell, other times pointillistic, but always returning to the core. In the stripped-down trio format, Rollins just keeps jamming his brains out, well supported by Henry Grimes (bass), Joe Harris (drums), and, later, Pete LaRoca Sims (drums). Here can be seen the most logical next-step from Charlie Parker and the modern gateway to cats like Greg Osby, though I daresay none have equalled Sonny. This document from 1959 is regarded as the pivotal year for the saxist, so audients get to watch the master ready to leap into his Coltranish years, poised perfectly between two worlds.
The switchover to Roland Kirk's set is dramatic in George Gruntz's piano immediately icing things out, laying a foundation for the entire quartet and paving the way for Kirk's work. It's not long before Rahsaan's into heady convolutions where every squonk and blurk is a blessing from the Muses, putting a sharper distinction to the already edgy. Not for a moment is the rhythm lost, always matrixing the solos and ensemble play. Everything Happens to Me pulls the band back for a mellower break, a pensee rather than a hard-charging chopsfest, a moment to reflect, and then it's back to the business at hand, a sharp return to what's forever inventive in the song itself. Kirk is festooned with his famed sax armada and going further past the envelope than even his solo DVD earlier indicated, eternally experimenting, pushing back boundaries.
As a cap to the third box installation, a bonus disc available only with the set, this is tiramisu following a Romanesue feast and a canny way of interesting buyers in considering the purchase of the entirety of an extremely worthy and important series. I frankly don't see how this project can be topped, and the serious jazz fanatic misses it at extremest peril. Therefore, skip just one of those damned overpriced concerts at the Greek and the Bowl and get this instead. After, you might never bother with those venues in the future. In fact, ya might not even get past your own front door again, so exercise a bit of caution and hedonistic restraint as well. Too much of a good thing is never…hm, come to think of it, it actually is a great way to go, so splurge.
---
Culture Jamming

By Michael Gallucci
Jazz Icons (Reelin' in the Years/Naxos of America)
The third volume of this concert series features performances by some of the genre's giants, including Rahsaan Roland Kirk, Sonny Rollins and Nina Simone. The seven discs were recorded mostly during the artists' peak periods, so you're seeing many of these jazz legends at their very best. The shows were originally intended for European TV; many of them never made it on-air. The box includes a bonus disc with leftover cuts.
---
Nina Simone: Live In '65 & '68

Written by Richard Marcus
Published September 02, 2008
When the slaves came to North America from Africa they brought with them not only their own musical traditions but their way of using the music. In the villages where they came from there had always been a person who kept a record of the people's history in song and music. The griots, as they were known, could be called on to recount either a specific person's family history, or to tell the stories of the people that taught them how to live. Over here the people were scattered with families being split up and sold to separate owners, and villages scattered from the Caribbean to Canada, and the old histories became obsolete.
The music changed so that it reflected the lives they were currently living. It spoke of the pain and hopes of people enslaved; the pain of the labour and the hope of freedom. As their masters imposed their religion on them, they used the text of Christian gospels to express some of their feelings, but held onto the music they had brought with them. With freedom the music split between the secular and the religious and the griots of those days could be found in the bars and honkey-tonks singing the blues and banging out the old rhythms on the keyboards of pianos.
In the introduction to the liner notes of the DVD Nina Simone Live In '65 & '68, part of the Jazz Icons: Series 3 collection co-produced by Reelin' In The Years Productions and Naxos being released on September 30, 2008, Nina Simone's daughter says that her mother considered herself a griot, for she would take her listeners on a journey. The journey that Nina Simone took her audiences on was a continuation of the one started by the singers and songwriters from the beginning of the twentieth century who sang about the emotional and spiritual condition of African Americans in churches and bars.
This is especially true of the period in her life during which the two concerts on this DVD were taken. Between 1963 and 1970 Nina Simone recorded and sang songs that reflected the conditions of African Americans in the United States as they fought for equal rights. In his extensive liner notes for the CD Professor of Music Rob Bowman quotes Nina as saying that it was the murder of civil rights leader Medgar Evers and the bombing of the 16th Street church in Birmingham, Alabama that resulted in the deaths of four little girls in 1963 that brought home to her the emotional reality of "what it was to be black in America".
Her first impulse was to build a zip gun and go out and kill someone. Her husband pointed out that she didn't know very much about killing but knew a lot about music, so perhaps that might be the route to go. Within the hour she had written her first civil rights song "Mississippi Goddam", one of the songs she performed at her 1965 concert in Holland that opens this DVD. The two concerts, the 1965 in Holland and the 1968 Granada television special from England, are emotional tour de forces by a woman known for her ability to communicate emotions through song and music. So be prepared to be on the receiving end of the type of potency that's not often seen or heard in contemporary music as she holds nothing back.
In the 1965 concert, she starts off with "Brown Baby" and moves into "Four Women", songs that talk about the social circumstances of black people in America. The second song is especially pointed as it deals with the class structure attached to what shade of black a person was and how it affected their status within their own community. In the late fifties and the early sixties it was still a matter of the paler a person's skin colour and the straighter their hair, i.e. the whiter they looked, the higher their status. Until the concept of Black Pride became predominant in the latter part of the sixties, being able to "pass" as white was considered the apex of social standing. "Four Women" expresses Simone's anger at a world where people are made to feel so ashamed of who they are, that they judge themselves based on another's prejudice.
The Holland concert finishes with "Mississippi Goddamn", and in it you can hear all of the singer's anger and sadness at the events that inspired it. It seems only appropriate that those putting this DVD together have opened the second concert of the disc with her song "Go To Hell", a statement of anger if I've ever heard one. She follows that with a medley of two songs from the musical Hair, "Ain't Got No" and "I Got Life". While she turns the first into a testimony of the deprivations of poverty that most of black America suffered from during the sixties, the second becomes an affirmation of those things that could and will make life worth living.
The real emotional killer on this disc though is the final song "Why? (The King Of Love Is Dead)". The song was written by her bass player Gene Taylor in honour of Dr. Martin Luther King Jr. shortly after his assassination in April of 1968. His death was the death knell for the civil rights movement as there wasn't any leader of the same stature able to carry on his work. Nobody else had the charisma to hold together the alliance of people that King had built, and there's something about the way Nina Simone sings this song that tells you she knows those days are over. The lyrics might be in praise of Dr. King's life, but the way she sings them they're also an elegy for his dream.
Nina Simone: Live in '65 & '68 is an amazing testimony of the power of song to communicate emotions, and the power of Nina Simone to communicate through song. For those of you who thought they had seen impassioned singers before, this disc will leave all of them in its wake. While it's irresponsible to label anyone as a spokesperson for any group of people, Nina Simone's singing captures a good deal of what it must have been like to black in America during those tumultuous times. Like the griot she was, she told the story of her people in song, and this DVD is a record of her storytelling.
Obviously, the sound quality is spotty in places, especially in the first concert, as the original masters are so old, but it's remarkable really how good they are, as both picture and sound are probably better than we have any right to expect. Although there are no special features included on the disc, the extensive liner notes that come with the enclosed booklet, are an amazing overview of Nina Simone's life and career, providing information that you'd be hard pressed to find on any other similar music collection. For lovers of Nina Simone, and those just new to her work, Nina Simone: Live In '65 & '68 will be a pleasure and a revelation.
Cannonball Adderley: Live In '63
Written by Richard Marcus
Published September 03, 2008
Fame and renown sometimes seem to be handed out on a whim as one person will achieve international acclaim for doing something while the person right beside him or her doing the exact same thing with equal skill will be left out of the limelight. In some cases it's because one person's force of personality, or charisma, is such that it attracts attention to them like ants to honey, but in others there seems no real rhyme or reason.
In the world of jazz music there are certain players who have become as close to household names as is possible for someone playing in that genre and their names are known beyond the world of jazz aficionados. Louis Armstrong, Charlie Parker, John Coletrane, and Ella Fitzgerald are names that even the most casual music fan will recognize as somebody special. Yet there are others, through no deficiency of talent, whose names are less familiar to the public at large. For some reason they've never captured the imagination of those outside intimate jazz circles, or whose recognition only came late in their careers or even after their deaths.
In recent years the name of Cannonball Adderley has started to gain in ascendancy as people begin to realize the amazing scope and range of his talent and the body of work he produced in his years as a performer and composer. Part of the problem for him was being a saxophone player in an already crowded field, coming along as he did in the years just following the death of Charlie Parker. However, according to John Szwed's liner notes for the Cannonball Adderley: Live In '63 DVD, part of his problem was that he did too many things too well. His supposition is that Adderley never garnered the appreciation he deserved because his abilities exceeded his audience's ability to absorb more than a small portion of his talent.
Cannonball Adderley.jpg
He could, and did, play everything from blues a la Eddie "Cleanhead" Vinson, avant-garde like Coletrane, funk fusion like Miles Davis, to recording a jazz version of Fiddler On The Roof. In fact it's only now that his last recordings from 1975, Black Messiah and Accent On Africa are capturing the imaginations of DJs and dance crowds. Whether or not Live In '63, part of the Jazz Icons Series 3 set co-produced by Reeling In The Years and Naxos, being released September 30, 2008, will bring Cannonball any more name recognition then he already has, it certainly shows off some of that famous versatility and virtuosity.
The eleven tracks from the two performances recorded in Europe in 1963 on Swiss and German television respectively, show off not only Cannonball's skill, but his entire sextet's as well. With Cannonball's brother Nat on cornet, Joe Zawinul on piano, Sam Jones and Louis Hayes on bass and drums respectively, and the amazing multi-instrumentalist Yusef Lateef playing tenor saxophone, flute, and oboe, watching them makes you wonder how they could have slipped under so many people's radar. They can handle anything thrown at them from hard be-bop to slow ballad type numbers, without skipping a beat or dropping the level of their intensity.
I have to confess that although I've know of Cannonball for years, it was only from the later stages of his career - specifically the Country Preacher - Live At The Breadbasket album he recorded with Jesse Jackson. None of those recordings had prepared me for what was in store on this disc, for the two concerts are examples of what I would call the pinnacle of jazz musicianship for that era. The liner notes give extensive details about each of the songs, but to be honest that sort of technical analysis of jazz is lost on me. I'm just not familiar enough with the terminology or jargon for it to be of much use. I rely on my emotional responses to what I'm hearing to guide me, and it was those that led me to the conclusion I reached above.
While for others it might be another track, for me the track in particular that hooked me was the second one on the disc, "Angel Eyes". While a reprise of the opening track, "Jessica's Day", in the second concert near the end of the disc, was good jazz, there was nothing about it to set it apart from any other well played jazz song. There was something about "Angel Eyes" that contained a spark of genius that took it into another realm. Maybe it was because it wasn't played with the usual vigor one associates with jazz of the early sixties, for it is a ballad, that made it stand out, or maybe it was just the sweetness of the playing.
Of course it didn't hurt that for this track Yusef Lateef was playing flute. I have to confess that I'm a sucker for jazz flutists, and Yusef's playing is as good as any other that I've heard from Eric Dolphy to Michelle Black. Not only can he make it soar with the best of them, he has a mellowness of touch that astounded me. It's very easy for a flute to become shrill, but the tone Mr. Lateef was able to produce was reminiscent of a bass flute. Perhaps it's his experience playing a variety of woodwind instruments that stood him in such good stead, but I've never heard the quality of breath control that he displayed from another flutist before.
I think it says a lot about the nature of Cannonball Adderley that he was willing to surrender the lead to another player so early on in the set. That implied, to me, that what was in the best interests of the music took precedence over everything else, even if it meant his time in the spotlight was reduced. Certainly he had his share of moments in the spotlight during the course of the disc, but it always seemed that was the case only because it was what was expected of him as the alto saxophone player in the ensemble, not because he was Cannonball Adderley.
Cannonball Adderley: Live In '63 is a wonderful opportunity for those of you familiar with the better known names in jazz to begin to broaden your horizons to include this multi-talented musician. Be amazed at his virtuosity and wonder at the breadth of his understanding of music. Yet, perhaps, most of all, wonder why you may not have heard him play before, because he's just too good to have been missed for so long.
Rahsaan Roland Kirk: Live In '63 & '67
Written by Richard Marcus
Published September 06, 2008

Why is it that in every musical genre there have to be people who appoint themselves as the protectors of its integrity. I hate to admit that the majority of the time these people are critics who seem to feel they know what the music is better than the people who play it. Unfortunately, that means they usually end up doing their best to squelch anything innovative or different as it messes with their vision of what the music should be.
Even worse are the ones who set themselves up as some sort of moral arbitrator which gives them the right to decide whether a musician's labour should be taken seriously or dismissed as inconsequential. If someone dares to have fun, or do anything that might look the slightest bit like they weren't taking the music seriously, they would be quick to denounce the hapless soul with accusations of reducing the music to a side show. We critics live to be taken seriously, so if there's the slightest chance that something might bring us down from the little points on high where we sit in judgment, we lash out with all the outrage and sanctimoniousness of the insecure.
So it's not really that surprising to read that quite a few jazz music critics, so called purists, treated Rahsaan Roland Kirk with the same amount of respect they would a circus sideshow freak when he first started playing. According to the liner notes included in the DVD, Rahsaan Roland Kirk: Live in '63 & '67, part of the Jazz Icons 3 being released on September 30th by Reelin' In The Years and Naxos, their disdain was based on the fact that not only was Kirk able to play more then one of his instruments at a time, but he would also appear in concert festooned with them all around his neck. If that wasn't bad enough, he had the gall to make use of instruments that either he had modified to suit his needs or were strange things like nose flutes and whistles.
Now, I must admit the first time you catch site of Rahsaan Roland Kirk in the Live In '63 & '67 DVD it's a little disconcerting. For not only does he wear the saxophone he's playing around his neck, but he also has two other saxophone type instruments, and other, smaller and not instantly recognizable, instruments wrapped around his neck that turn out to be a nose flute and a whistle with a miniature saxophone bell attached. As you watch the DVD and the excerpts from the three concerts included on it, Belgium and Holland in 1963 and Norway in 1967, you realize that's only the start, as he routinely adds more instruments. Another modified saxophone, this one with a French Horn bell, is looped around his neck, a flute appears in the bell of his alto saxophone, and castanets appear as if by magic in one of his hands.
There are two reasons for Kirk to be wearing so many instruments at once and they are interconnected. First of all he is blind and because he switches between them so frequently, and or plays more than one at a time, he can't afford to spend time groping around on stage trying to find the one he needs at any particular moment. While some critics might have dismissed his playing multiple instruments as some sort of gimmick, and dismissed it as not being music or jazz, one only has to listen to Kirk's playing to realize how much blinder they were than him.
John Kruth's extensive liner notes that accompany the disc, describe how a record producer once walked into a studio's sound booth and upon hearing Kirk's playing complimented the engineer on the great horn section in the studio that day. Needless to say he was astounded to find out it was only one man playing. While I've seen other horn players play two saxophones before - usually a tenor and an alto - I've never heard anyone play two different melody lines at the same time. He's actually harmonizing with himself on two separate horns If that sounds insanely difficult, it's only because it is.
Now, I don't have what you'd call a great ear when it comes to discerning things like key or other intricacies of music, but even I could hear that he was playing two different things on the two separate horns. There were moments when I was watching this DVD when I couldn't believe what my eyes and ears were telling me. If the recordings hadn't been so obviously made in 1963 and 1967, I would have sworn that they had been done using computer generated graphics in order for what Kirk was doing to be possible.
Of course Rahsaan wasn't limited to playing saxophones, or reed instruments, he was also a remarkable flutist. Listening to him play his flute on the two versions of "Three For The Festival" that are included on this disc, one from the concert in Holland in 1963 the other four years later in Norway, you not only hear how talented a player he was, but you hear how he continually evolved his playing style. While its still obviously the same tune, the version he plays in Norway is far more sophisticated then the earlier performance. The texture of the song's sound seems to have become thicker in the intervening years, as if Kirk has built an additional layer of sound into it somehow.
Probably the most surprising thing about Rahsaan Roland Kirk's playing is how sensitive it can be. Not only can he play at speed, and create the wild skirling music that we'd expect from someone playing multiple instruments, he exhibits a deftness of touch that allows him to be just as adroit with the gentler pieces. Yet even then, if you were to close your eyes while listening, you'd be hard pressed to believe it's only one man playing.
The Jazz Icons series is onto its third set of DVDs now, and it continues to provide a wonderful opportunity for people to get to know some of the greats of the jazz world. Rahsaan Roland Kirk: Live In '64 & '68 makes a convincing argument for Kirk's inclusion in that stellar company. For sheer excitement, and jaw-dropping astonishment, there are few players alive today who can match what he accomplished during his years performing and recording. While there might still be a few purists who will dismiss him and his playing, the rest of us can just get on with enjoying his gifts and listening to some great music.
Rahsaan Roland Kirk Live In '63 & '67
* * * * *
Written by The Other Chad
Published September 14, 2008
Jazz Icons: Rahsaan Roland Kirk Live In '63 & '67 is a new DVD offering a relatively rare chance to see a musical genius who's work was seldom captured on film or video. Few other musicians have so fully embodied their art than the late Rahsaan Roland Kirk. His ceaseless musical explorations led him to find countless ways to express himself. No method of playing an instrument was too unusual or extreme, provided it reproduced the sounds he heard in his mind.
Having become sightless as a child due to inadequate medical care, he immersed himself in the world of sound and music. His trademark was a self-developed technique of playing three different saxophones simultaneously. The invention did not stop there, however, as Kirk also mastered the ability to play many other combinations of instruments. This DVD from Reelin' In The Years Productions, part of their 23 title Jazz Icons series, offers a truly outstanding opprotunity to see a jazz giant at the top of his game. Throughout it's 80 minute running time, Jazz Icons: Rahsaan Roland Kirk Live In '63 & '67 presents three sets: the first from a Belgium TV broadcast in 1963, the second from a Holland TV broadcast also in '63, and the third from Kongsberg Jazz Festival in Norway in 1967.
Each of these concerts features unique surprises that will thrill everyone from hardcore jazz buffs to those with only limited knowledge of the genre. Let one thing be clear: Rahsaan Roland Kirk was one of the most defiantly original artists in music history. During his career, Kirk fought the perception that his multi-horn approach was some sort of parlour trick or sideshow gimmick. Even to this day, there are those that refuse to acknowledge him as a true giant. Hearing the music on this DVD, I find it hard to believe anyone would deny Kirk's mastery of the art of jazz improv.
I was first introduced to Kirk's music some years ago while browsing through Verve's Jazz Masters CD series. Even though I'd never heard of him before, I was transfixed by the cover photo of Jazz Masters 27 showing Kirk playing two saxophones at once. I simply had to hear what that sounded like, thereby initiating a near-obsessive quest to obtain as many of the man's recordings as I could find. Much of his recorded output is readily available on CD, including many live albums (some of which were released after his 1977 passing). But finding high quality film footage of his performances has been much more difficult.
Thankfully, Jazz Icons has delivered the goods in exemplary fashion with this new DVD. Viewers will be just as surprised, maybe confused, and ultimately dumbstruck by the sight and sound of Kirk performing as they were forty-plus years ago when these shows were filmed. He's timeless because there was no one remotely like him before or since. When the audience is heard laughing mid-song, or one of his sidemen is seen smirking in the background, it isn't out of derisiveness. It is a genuinely delighted reaction to the audaciousness of Kirk's individual style.
For both the Belgium and Holland concerts, Kirk is accompanied by the same trio: George Gruntz on piano, Guy Pedersen on bass, and Daniel Humair on drums. The Belgium portion comes from the television show Jazz Pour Tous and apparently was filmed (in black & white, as all three concerts were) without a studio audience. This is easily the best looking segment, as the footage is presented in astonishingly clear quality, considering it's age and obscurity. There is nothing fancy about the camera work, but there doesn't need to be. Kirk and his sidemen run through a five song set that finds Kirk soloing wildly on his three main horns: tenor sax, manzello (similar in tone to a soprano sax), and stritch (a modified straight alto).He plays these in a variety of combinations, but also solos brilliantly on each individually. During some of these solos, he unleashes torrents of notes spat out in a rapid-fire machine gun staccato - truly mindbending.
Another of Kirk's most often featured specialties was flute. While he could easily sustain the gentle sound usually associated with the flute, Kirk had a way of attacking the instrument in such an unorthodox way that the sounds produced by it were hardly recognizable. When he really worked up a sweat, he would simultaneously vocalize - humming and shouting - while soloing on the instrument. This style is a prominent aspect of one of his signature songs, "Three For the Festival," included in both the Belgium and Holland concerts. The Holland set, four numbers, was filmed for the television show "Rolando."
This time it's in a small club with a live audience. At the start of "Lover Man," Kirk pulls out a small wind-up music box and holds it up to the microphone while playing the intro on flute. Again, this is an example of the unpredictable strangeness that makes his music so unforgettable. This Holland footage isn't quite up to the visual standard set by the Belgium material, in fact it looks like it might've been taken from a video transfer of the original film footage. But that isn't to say it's not more than adequate, and the audio quality is excellent.
The final performance features a different backing trio: Ron Burton on piano, Niels Henning Orsted-Pedersen on bass, and Alex Riel on drums. Seeing as this was a live festival, there is an audience present (though we never see them). This five song set is presented in very good audio/visual quality, though again the viewer must always remember this was filmed more than forty years ago. The highlights here are both Kirk originals, "Blue Rol" and "Making Love After Hours." During "Blue Rol" we are treated with some exquisite clarinet playing by Kirk. He does some astounding simultaneous playing of clarinet and tenor sax during this Dixieland-styled tune.
"Making Love After Hours" is a grooving soul number with some incredible flute playing. Rock fans familiar with Jethro Tull will recognize Kirk's style in the flute playing of Ian Anderson. Kirk's influence clearly was not limited to the jazz world. Also included in this set are Charlie Parker's "Blues For Alice" and the classic "The Shadow Of Your Smile." This stuff really needs to be heard to be appreciated, and now this DVD release allows us to see it as well.
This is the first DVD from the Jazz Icons series I've seen, but after being so thoroughly impressed by the quality presentation it will not be the last. The series boasts concert performances from legendary musicians that are previously unreleased on a home video format. Special note must be made of the outstanding 24 page booklet included with Jazz Icons: Rahsaan Roland Kirk Live In '63 & '67.
More often than not, I scoff when I see a booklet listed as a Special Feature on a DVD box. This time is a welcome exception, as there is a wealth of valuable information included. Much like a good set of album liner notes, this DVD's booklet features biographical information about the artist as well as further insight into each of the three concerts written by Kirk biographer John Kruth. There is even a newly written foreward by Dorthaan Kirk, Rahsaan's widow. I can hardly recommend this DVD any more highly, as it is a treasure trove for Kirk enthusiasts as well as an ideal introduction for new fans.
Lionel Hampton Live In '58

Written by The Other Chad
Published September 25, 2008
When it comes to jazz music, there is often a question of accessibility. For a variety of reasons, the common perception is that the general 'popular music' fan is too unschooled in jazz to appreciate the genre.
In fact, jazz - much like classical music - is a demanding art form that requires some level of knowledge to truly understand. But I have always rejected the idea that jazz is reserved for some kind of musical elite. Absolutely anyone can listen to, and be touched by, this eclectic soundscape. The new DVD Jazz Icons: Lionel Hampton Live In '58 is a great example of this all-inclusive point of view. Supremely entertaining, this hour-long program is a testament to the joys of watching great musicians doing what they love.
Available on September 30, Jazz Icons: Lionel Hampton Live In '58 is among the third wave of DVDs in the 23 title Jazz Icons series. The concert presented here was filmed on February 17, 1958, at the Royal Theatre Opera House in Liege, Belgium. Lionel Hampton was a masterful showman and bandleader whose primary instrument was vibraphone. He also played, as seen on this DVD, percussion and piano. Throughout the performance, Hampton keeps the pace quick and the tone varied as he leads his big band through nine numbers. This isn't, it should be noted, the full concert. The DVD booklet explains that there was additional material performed by the band. Apparently not all of it was filmed - or was possibly edited out at the time and subsequently discarded.
This is clear simply from watching the film, as Hampton refers to having performed "Round Midnight" but that tune is never heard. Furthermore, the first piece presented is "The High And The Mighty," though trumpeter Art Hoyle states emphatically, "We had played tons of stuff before that part." Regardless, it serves as a captivating opening with Hampton playing his vibes with four mallets. Though I was previously aware of Lionel Hampton, I must confess to having heard very little of his music. Right from the very start, my appetite was whetted for more.
"Hamp's Piano Blues" provides a taste of Hampton soloing on piano. He had an unusual playing style, using primarily the index fingers of both hands pointing straight down to strike the keys. The band's regular piano player is right next to Hampton, comping along. Later in the performance, there is a series of tunes designed to provide a sort of History of Jazz. I wouldn't describe it as coherent or particularly informative, though Hampton attempts to put the different styles in context for the audience. The Dixieland throwback is fun, with some nice clarinet soloing. Also of note is a very lively bebop workout with some great playing from the horn section.
Late in the show, during a number entitled "Sticks Ahoy," Hampton gets a great deal of sound out of a single tom-tom and pair of drumsticks. He performs an extended solo that is fun to watch, rapidly juggling the sticks while the crowd enthusiastically claps along. Even with all the fine work on display, the most interesting aspect of the show is Hampton's expert vibe solos. Not the most common instrument to take a front-and-center role, his lengthy flights of improv are very impressive.
Make no mistake: this film footage is fifty years old and shows its age. Today's home video viewers, accustomed to digitally-taped concerts and Dolby Surround mixes, need to remember that this black-and-white mono presentation can't be expected to match modern standards. That said, I honestly believe the booklet note stating that "every effort has been made to present the best possible quality of the audio and video." There are scratches and visible tape splices, as well as some notably washed-out wide shots, but nothing unreasonable for a film of this age.
It's actually a wonder this, and other material from the Jazz Icons series, even exists today considering its original purpose was for a one-time public television broadcast. And the sound is great, as clear and full as can be expected. The 24 page booklet is very useful, as it is packed with biographical information about Lionel Hampton as well as many illuminating details about the actual concert. Quincy Jones fittingly contributed a foreword, as he cut his teeth as a young trumpeter playing in Hampton's band. Jazz Icons: Lionel Hampton Live In '58 provides an excellent introduction to the musical world of Lionel Hampton. The hour-long DVD disappoints only due to its relative brevity.
Lionel Hampton: Live in '58
Written by The Masked Movie Snobs
Published October 05, 2008
Written by Fantasma el Rey
Lionel Hampton: Live In '58 is a jumpin', jivin' romp through some of the best jazz/swing by one of the best ever. By 1958 you might expect Hamp to be outdated as rock 'n' roll had been ripping the scene apart for just about five years but he brings his "A" game and puts on a hell of a show. Hamp leads his band with the fire and fury of a young man. Even though he is fifty, he shows that you're never too old to swing. And Hamp would do just that, well into his later years he was still "Flying Home" with the same pace that he drove in his prime.
Recorded in Belgium, Live In '58 opens with "The High And The Mighty" already in progress, a slow tune that has him tapping the vibes and giving a hint of his genius. According to trumpet player Art Hoyle, Hamp would never open a show with a number like that. So combined with the fact that Hamp and company usually put on a show that would last a couple of hours (here we get fifty-eight minutes), we're left to believe that the filmed portion of the show was only half or part of the whole. Also missing is "Flying Home," a crowd favorite and Hamp's biggest hit. Oh well, any footage is worth having of this musical great in action.
Hamp moves over to the piano for "Hamp's Piano Blues" and picks up the pace as his band does the same. Things star to really jump as Hamp sits next to his regular piano man, Oscar Denard, to trade runs on the black and whites. Both display fine skill tickling the ivories but with the spotlight on Hamp we see that he has fingers like Olympic sprinters, dashing to and fro as they skip along the 88 keys. We get good solos from the sax and trumpet before Hamp heads back to the vibes with a bit of scatting and moves us into "The History Of Jazz."
"The History Of Jazz" puts the clarinet, trumpet, and trombone up front to wail throughout. The opening is a sleepy tune that sounds a bit like "Stormy Weather" and brings the feel of a New Orleans street scene circa late 1800s/early 1900s. The "History" continues with "Hot Club Blues," a mid-tempo blues that goes out to the hot club of Belgium and mixes traditional with modern jazz, featuring Cornelius "Pinocchio" James on vocals. "Pinocchio" has a good jazz/blues voice in the same style as Billy Eckstein but not as powerful as "Big" Joe Turner.
As "History" advances, Hamp kicks up the pace and sends us to the Dixieland Swing era with "I Found A New Baby" (which breaks down to "It Don't Mean A Thing If It Ain't Got That Swing') and begins to tear the joint down. The bass thumps hard as the drums and horns heat to a boil before Billy Mackel jumps up and swings his guitar like a zoot suiter swings a chain. Solos move from drums to sax and back to Hamp before they move on to a view of jazz to come in a "thing we call 'The Big Chase.'"
The band continues to romp, stomp, jump, and fly as they rework Dexter Gordon's "The Chase" complete with a sax solo that rivals the highs of Sputnik. This tune jams right up to the point where Hamp gets back on vibes and moves into "Brussels Sprouts" which is more of the same at a slightly slower pace. Hamp also makes mention of a song they played earlier that was not caught on film written by "a mad Monk."
"Sticks Ahoy" is where Hamp shines on his tom-tom, brighter than the lighthouse at Alexandria. He performs like a circus attraction as he spins, flips, juggles, and bounces sticks off one another and the drum skin before catching the sticks behind his back. The band whips into frenzy as Hamp brings it all together sending the act to its climax and rounding out the show with a jamming run on the vibes in a piece named after his wife "Gladys."
And that's Lionel Hampton: Live In '58 from Belgium. Moving with fury from just about the start and never letting up until the curtain drops is the way every show went if you believe the people who where there when it all happened.
The DVD was filmed by a fledgling TV crew and it shows in the bad cuts and odd close-ups but none of that matters as the music takes over and you get lost in the overall vibe of the show. The DVD also comes with an informative 24-page booklet containing reflections from various band members including Quincy Jones. The general history of Hamp and breakdown of the show with added facts and info, such as the titles for most of these songs were made up on the spot, make viewing more enjoyable. The booklet and DVD case are packed with photos of band members and magazine articles that featured Hamp and his boys.
Bill Evans - Live in '64-'75

Written by El Bicho
Published October 27, 2008
Part of Jazz Icons: Third Series
Bill Evans was a famous and influential jazz pianist. He was a member of Miles Davis' sextet in 1958 for eight months and was asked back to record Kind of Blue. Davis wrote in his autobiography "I've sure learned a lot from Bill Evans. He plays the piano the way it should be played." As a leader, Evans most acclaimed trio found him joined by bassist Scott LaFaro and drummer Paul Motian although that line-up was cut short by LaFaro's untimely death in a car accident at the age of 25 in 1961.
The Jazz Icons series presents Bill Evans - Live '64-'75. It presents 98 minutes of performances by various line-ups of the Bill Evans Trio over the course of five sessions and 11 years. Evans is interesting to watch because there's not a lot of showmanship. He's there to serve the music and the instrument rather than the audience, playing hunched over, with his face almost in the keys. The viewer can see a man fully in the moment, only connecting to the other musicians through the sounds they create.
The first segment was recorded in Sweden on September 29, 1964. Appearing by themselves in a studio for a program called Trumpeten, Evans is joined by Chuck Israels (bass) and Larry Bunker (drums). They open with Ned Washington and Victor Young's "My Foolish Heart" and it is immediately evident from the first few moments that the emphasis is on "Trio" in the Bill Evans Trio. Every instrument has an equal part and placement in the song. Evans' piano playing evokes the mood of the title so well that Washington's lyrics are unnecessary. Bunker brushes the drums and Israels plucks along on the bass; their sounds creating the gloominess of a rainy day or a bout of sadness. The melancholic melody of the music perfectly captures when the heart can't get what the heart wants.
Evans counts off and they switch gears, picking up the pace on John Carisi's "Israel." The camera gets a great shot of Evans' face as he works to get to where he wants the music to go. His playing falls away at different times, allowing the bass and drums to offer up solos. There are very nice close-ups on the playing of the instruments and a great shot of the trio in action together. In the liner notes there's an interview with Chuck Israels from April 2008 appears.
The DVD jumps to France 1965 with Evans playing in front of a live audience on Jazz Pour Tous. He is joined by Niels-Henning Orsted Pedersen (bass) and Alan Dawson (drums). They open with Lou Carter, Herb Ellis and John Frigo's "Detour Ahead." The bass plays under the piano, and the production team does a great job of showing that visually by having close-ups of both these instruments being played superimposed together. During the opening moments, the video footage has line running through middle of picture that eventually disappears.
Alto saxophonist Lee Konitz joins the band and takes the lead for a rendition of Ernie Burnett and George A. Norton's "My Melancholy Baby." Evans plays rhythm with the rest of the band, taking a break for two choruses as the bass and drums become more prominent, particularly Dawson's short bursts of percussive flourish. Evans returns and the piano replaces the sax. Then, Pederson gets to solo and really works the bass strings. The whole band plays a few bars and then Dawson gives a great solo, finally getting to unleash himself. The band closes out the song and the audience applauds and whistles their approval.
Another year forward finds Evans in Denmark 1970. It's listed as the Copenhagen Jazz Festival but there's no audience. Eddie Gomez (bass) and Marty Morrell (drums) fill out the trio. Starting in 1968 the three would play together for seven years, the longest time one until played together under the name. This section begins with Johnny Mercer and Johnny Mandel's "Emily." Evans begins alone before the others join him. Gomez bass calls out for the reins and he gets to take the lead for a verse. He sounds great but the camera shot is too tight at times. When his hands are working close together, we can see his technique, but when he gets high on the neck, the shot would only reveal one hand at a time. Morrell proves to be a steady hand with the brushes.
Dave Brubeck brought Frank Churchill and Larry Morey's "Someday My Prince Will Come" from Snow White and the Seven Dwarves into the jazz world in 1957. The trio starts to play it as the familiar waltz, but it quickly opens up into a boundless excursion for all three to take the lead. Evans piano lines run gleefully all over, yet never out of control. Gomez plays bursts of notes of varying lengths that sneakily return to the theme. Morrell is given numerous moments to solo, growing in duration each time the rest of the band gives way. All together they return to the familiar strains of "Someday."
In that same year on February 20, 1970 the trio were filmed in color for an appearance on the Swedish program Night Moods. For 29 minutes, they play six songs in a club before a small crowd. Images of a city at night are edited throughout the performance.
A cover of Thelonius Monk's "'Round Midnight" is an interesting contrast from the composer's because they play quite differently. Evans floats along harmoniously compared to Monk's harsh striking of the keys. Gomez playing really shines and plunks and slides his fingers across the strings. At this point through the disc, I am curious to learn more about Gomez.
Another version of "Someday My Prince Will Come" allows the listener the only chance to compare performances. The theme makes brief appearances throughout rather than just bookending the number like the previous performance. The camera work leaves something to be desired. Don't get to see much of Evans hands playing and this cameraman is also too close to see Gomez' work during the time he takes the lead. When Morrell takes charge, the editing speeds up to match his pace.
Harold Arlen and Truman Capote's "Sleepin' Bee" is an odd title because the majority of the music bares no reflection as the band plays along at a good clip. Being paired with footage of an active nightlife where sidewalks are filled with passersby doesn't help, either. Gomez' solo comes the closest to creating the lazy buzzing I would expect.
The last segment is from Denmark 1975 entitled Bill Evans in Louisiana and it runs as long as the previous one. Evans looks much different. His hair is longer, he wears a beard, and his gray suit and tie have given way to a bright red blazer and a red shirt with an open collar. The band is set up in a recording studio. Gomez is still around, but Eliot Zigmund is on drums. The video from this session is probably best in terms of sustained periods of time showing the musicians' hands at work. Fans should be thrilled because for the first time available on home video are rare performances of "Sareen Jurer," "Blue Serge," and "Twelve Tone Tune Two."
Earl Zindars' "Sareen Jurer" opens the set. Evans creates a wonderful melody as Gomez skips along on the bass. Zigmund links the two with the pace of the rhythm he keeps. When Gomez takes the lead, he can be faintly heard mumbling to himself, which he does throughout the set.
Duke Ellington wrote "Blue Serge" for his orchestra and featured a number of horn solos, but you wouldn't know any instrument was missing from the Trio's performance of it. Jimmy Van Heusen & Johnny Burke's "But Beautiful" is a lovely ballad and features a good visual sequence of the entire trio playing. They close out with Evans' "Twelve Tone Tune Two," which finds the band stretching out in places like no other time in this collection. Their solos have less structure as if they are improvising on the spot.
Bill Evans - Live '64-'75 is a great set both for Evans fans and those looking for an entrance into world of jazz.
Sonny Rollins - Live in '65 & '68

Written by The Masked Movie Snobs
Published October 27, 2008
Part of Jazz Icons: Third Series

Written by Fumo Verde
I've always liked Sonny Rollins so when I had the chance to review Live in '65 & '68 I was all over it. As much as I like jazz I always feel that I don't know enough. Pictures on album covers and bios on the Internet shed some light on the artist and how they act and react to their own tunes, but seeing them live or even on DVD as it is here, truly opens the portal between the musician and their music.
This DVD contains two shows both recorded in Denmark, the first at Tivoli Halls, Copenhagen on October 31, 1965. Rollins appears with Alan Dawson on drums and Denmark's own Niels-Henning Orsted Pendersen on bass. "There Will Never Be Another You" is the opening number and the camera enters from behind Rollins and Dawson. This jam plays for a while and as I was reading the extensive liner notes, 23 pages worth, I learned there were three microphones set up, one in the center, then one to the left side of the stage and one on the right. Rollins likes to travel when he plays and moves about the stage walking each note to its destination. "St. Thomas" is the second jam, one of my favorites and one of Rollins' most recognized. To me it has a carefree happy beat to it which lends my mind to daydreams of warm Caribbean seas and white sandy beaches.

I found it interesting to watch as Rollins move about the stage, his face relaxed and eyes closed, as if he was dreaming up each note before he played it. "Oleo/Sonny Moon for Two" follows and then flows into "Darn That Dream." I sat and read the liner notes while listening and if it weren't for the crowd clapping, I wouldn't have noticed the change in songs because I was so into the groove. This show finished out with Rollins' tribute to his idol Lester Young. Rollins says "this song has a simple melody but it's profound. There is so much room to do whatever you want but still come back to the melody. So it's the abstract and the normal altogether." Abstract it is and Rollins plays it beautifully along with Dawson and Pendersen. Did I mention that Sonny likes to move around the stage? During this jam, he actually is behind the drums and bass out of the range of the microphones, still playing; I wish I could hear what was being played.
The second show is recorded in a studio with no audience but there's a mood lighting to help inspire the now quartet. This session was done at Radio-Television Studio 1, Copenhagen, Denmark in September of 1968. Pendersen is still on bass, and this young man plays with some of the most fluid movements I've seen on a stand-up bass. On the piano is the classically trained Kenny Drew and this time on drums is Albert "Tootie" Heath. The lighting makes Rollins' sax shine and glisten like it was neon sign flashing in the night.
They open with "On Green Dolphin Street" a sweet song by Mr. Davis and Rollins and his quartet play it well as his sax calls out the note giving way to the sound of the piano and bass. "St. Thomas" is played again and this version I felt had a fullness to it because the piano gave it more of a tropical feel. There were only three tracks recorded for this session and the final one was "Four." Here's a song with the bebop beat and Rollins blowing out the notes like a freight train; the whole band jumps in making you feel as if you were some jazz joint in Chicago or Kansas City. This jam had me bouncing around the room as I got into the groove again.
For some folks, watching a DVD like this maybe boring, but for me and for Jazz enthusiasts alike DVDs like Sonny Rollins - Live in '65 & '68 are a real treasure. If I ever get the chance to see Rollins live I would do so, but for now this DVD will be good enough. Anyone who loves jazz and knows the talent of Sonny Rollins will totally dig these sessions.
Cannonball Adderley Live In '63

Written by The Other Chad
Published October 27, 2008

The Jazz Icons DVD series has proven itself time and again as an indispensable resource for serious jazz fans, as well as for newcomers to the genre. Jazz Icons: Cannonball Adderley Live In '63 is no exception, providing 99 minutes of classic performance footage. Two sets are featured, filmed within days of each other in March of 1963, capturing the Cannonball Adderley Sextet in their prime. Julian "Cannonball" Adderley was a highly respected and celebrated alto saxophonist. His style was easily accessible, making it an ideal entry point for those new to jazz. The very entertaining concerts found on this DVD have a strong emphasis on fun, groove-oriented music.
The first set was filmed in Switzerland for a television show called Jazz Stars. While it was heavily edited for broadcast, the entire 71-minute concert is presented here for the first time. Cannonball is joined by his brother Nat Adderley on cornet, Yusef Lateef on several instruments, Joe Zawinul on piano, Sam Jones on bass, and Louis Hayes on drums. This performance was filmed in a concert hall with a live audience. Quincy Jones' "Jessica's Day" kicks things off, featuring solos from all three horn players. Lateef plays tenor sax for now. It is an exuberant start to the show.
Lateef switches to flute for what becomes a showcase for him, the lovely ballad "Angel Eyes." His tasteful solo is rather sedate, but carefully executed. Zawinul contributes an equally well-crafted piano solo. The tempo quickens for the next number, the funky mid-tempo "Jive Samba," written by Nat Adderley. This is ten minutes of pure musical fun, with Cannonball's growling and grooving solo a bluesy highlight. Nat blows up a storm on his cornet before Lateef steps in to take things a bit farther out. Sticking with flute, he musters some cool effects - overblowing and vocalizing through the instrument. "Jive Samba" is almost pop-oriented, with a very catchy melody.
"Bohemia After Dark" follows, and it's a barn-burner. After the frantic head, Cannonball offers a fairly brief solo. Nat's solo includes a neat quote of "Don't Mean A Thing If It Ain't Got That Swing." Lateef, back to tenor this time, seems to have little in the way of ideas. His solo is quite short and not very interesting. The real star of this number is drummer Louis Hayes, who literally works up a sweat during a lengthy solo. He makes the most of what is his only extended solo during the entire show.
Roughly halfway into the set, it has become clear (to those who didn't already know) that Yusef Lateef is a bit of a wild card in this group. He consistently surprises, both in his multi-instrumental abilities and in his approach to soloing. "Dizzy's Business," despite solid work from both Cannonball and Nat, demonstrates Lateef's tendencies towards risk-taking.
He is even more captivating on "Trouble In Mind," as he is featured on oboe. The oboe is not a common instrument in jazz, and his restrained playing on this blues tune provides an exotic, entrancing texture. Zawinul chimes in with a methodically constructed solo. The camera work is very effective during this segment, lingering long enough on the keyboard to really observe what his fingers are doing. Sam Jones is spotlighted next for a focused, but effortlessly performed, bass solo.
Nat Adderley's own "Work Song" will likely be the most recognizable tune for non-jazz fans. Like "Jive Samba," the head is tuneful and the groove is infectious. Nat's cornet solo is especially exciting, with staccato flurries of notes. Sam Jones' blues composition "Unit 7" closes the show, with Lateef again the highlight. His unpredictable solo starts out relatively conventionally, slowly becoming more "out there." Cannonball graciously name checks each musician during the end credits.
I must say, I was a little surprised to see that the Switzerland footage didn't quite live up to the well-established standards of the Jazz Icons series. The video is a bit too high-contrast and the focus is soft. The DVD's booklet helped shed some light on why that might be. The story behind the assembly of this footage is a great example of how much work the producers put into these releases. When they received the videotapes, not only were they incomplete, they were edited into short broadcast segments. Two songs were missing and the correct order of the setlist had not been preserved. By a stroke of good luck, it was discovered that a Swiss radio station had recorded the entire show - giving pristine audio (and correct song order) for the entire set. Even luckier was that the television station managed to locate the missing video footage and the eight-song show was reconstructed. Taking that impressive effort from all involved into consideration, a less-than-perfect visual presentation is much more forgivable.
No such concerns exist for the second set, filmed in Germany (actually two days prior to the Swiss show). This 28 minute concert, filmed in a television studio without an audience, is in perfect condition. Again, with the same group of musicians, the opener is "Jessica's Day." After that tune, the host of the show strolls out to speak with Cannonball. Introductions are given for each member of the band. Sam Jones, in particular, really lights up as Cannonball refers to him as "the ultimate" in bass playing. The show continues with Yusef Lateef's tribute to John Coltrane, "Brother John."
Lateef plays his oboe, again providing a distinctive middle eastern vibe, while also evoking Coltrane's soprano sax sound. Appearing again, this time as the final number, is "Jive Samba." To my ears, this is an even better rendition than in the Swiss set. Cannonball really gets down, throwing in some exciting trills and flutters during a rather frantic solo. Nat follows suit with an aggressive solo of his own, climaxing with some rapid-fire repeated notes. Lateef takes a turn on flute, building from a mellow start before getting a little wilder. I wasn't really familiar with much of his playing before viewing this disc. Now I'm very inspired to seek out more of his work, as he was a consistent delight throughout.
Jazz Icons: Cannonball Adderley Live In '63 is another exemplary document of classic jazz. As usual with Jazz Icons DVDs, the booklet contains a wealth of useful information about the artist. With great liner notes detailing not only these specific performances, but also providing a solid overview of Cannonball Adderley's career, the booklet earns its billing as a "Special Feature." The DVD menus allow viewers to easily access individual songs or enjoy the entire program uninterrupted. Most importantly, the audio quality is superb, allowing for continued enjoyment of this timeless music.
---

One of the best entries in the third series of award-winning Jazz Icons DVDs
Oscar Peterson, Live in '63, '64 & '65 (2008)
Jazz Icons Series 3
Studio: Reelin' in the Years Productions (Distr. by Naxos)
Video: 4:3 B&W
Audio: DD mono
All regions
Extras: 24-page illustrated booklet with liner notes by Doug Ramsey, forward by Kelly Peterson (his widow) and rare photographs
Length: 84 minutes
Rating: *****
This is one of the best entries in the third series of award-winning Jazz Icons DVDs, coming mostly from the vaults of various European TV studios - mostly black & white and often kinescopes, though better quality kinescopes than one is used to seeing from the U.S. The sound is all mono, but of excellent quality in most cases. Some of this footage of jazz greats, who never elicited such video coverage in the U.S., was not even broadcast in Europe but sat in the vaults for in some cases up to 50 years priot to its present resuscitation. The sources for this third group of eight DVDs were filmed in Europe between 1958 and 1975. (There are seven individual artist DVDs in this series, and if you purchase all seven you get a box for them plus an eighth bonus DVD with additional footage of Sonny Rollins, Nina Simone and Roland Kirk.)
The never-before-seen Oscar Peterson footage shows the incredible late pianist (died last year) in three different countries from 1963 thru 1965: Sweden, Denmark and Finland. His bassist is the great Ray Brown and his drummer is Ed Thigpen. Trumpeters Roy Eldridge and Clark Terry are guests on a few of the 16 tunes. Peterson seemed to prefer working without a guitarist since Herb Ellis has left him in 1958, and he had long wanted to play with Ray Brown - who Gene Lees had observed had such close rapport with Peterson "that Ray's notes sometimes sounded as if they were being produced by a sixth finger on Oscar's left hand."
The six selections filmed at a small Danish nightclub in 1964 show Peterson's trio at an intense high point not often captured on his audio recordings. His set concludes with his own very moving Hymn to Freedom. The closing set - filmed at Helsinki's Cultural House in 1965 - seems to be a bigger production all around. There are more distant shots of the stage from inside the audience, and the addition of master trumpeter-Fluglehornist-mumbler Clark Terry adds to the group's onstage impact (although it seems to bar any more closeups of Peterson's fantastic hands on the keyboard, as seen in the earlier two sections). In the instrumental version of Mack the Knife, we see in closeups exactly how Terry accomplished his circular breathing, which produced longer uninterrupted melodic lines. "Smedley" was Terry's humorous name for producer Norman Granz and Blues for Smedley is one of the seldom-heard tunes in the video. In it he does a Roland Kirk-type trick of performing simultaneously (or nearly so) on both his trumpet and Flugelhorn. The final track brings out Terry's hilarious alter-ego Mumbles, which started just as a joke at parties but grew into one of the trumpeter's most-requested numbers. As Quincy Jones has observed, "From an educational standpoint this series is a gift to our culture," -- espcially true of these superb Oscar Peterson videos!
- John Henry
Videos of the prime time Adderley sextet.
Cannonball Adderley Sextet - Live in '63
Jazz Icons Series 3
Studio: Reelin' in the Years Productions (Distr. by Naxos)
Video: 4:3 B&W
Audio: DD mono
All regions
Extras: illustrated booklet
Length: 99 minutes
Rating: ****
(Julian "Cannonball" Adderley, alto sax; Nat Adderley, cornet; Yusef Lateef, tenor sax, flute, oboe; Joe Zawinul, piano; Sam Jones, bass; Louis Hayes, drums)
Recorded at the end of a brief one week sojourn to Europe in March, 1963, the two concerts recorded for European TV in Baden-Baden, West Germany and Lugano, Switzerland, showcase Cannonball Adderley's front line of brother, Nat, on cornet, and the multi-faceted, Yusef Lateef, blowing with Julian's soulfully sweet alto sax.
After taking New York City by storm in 1955, Julian and Nat returned briefly to Florida, where Cannonball was a high school band director. However, the lure of the Big Apple coupled with recording offers from Emarcy Records was too hard to resist and the brothers were back in New York shortly. They recorded several albums before Julian joined Miles Davis' dream band with John Coltrane and Bill Evans. The epochal Kind of Blue came from this blend of superstars in 1959. Cannonball then played with the big band of Gil Evans next, but when Riverside Records beckoned, Julian left to reform his own band. It was time to leave the genre of modal jazz and return to his distinctive blend of soul jazz for which he is most remembered.
The Lugano set is the drawing card for this Jazz Icons DVD as it features a full 71-minute concert recorded for Swiss television and radio. The band cooks with some of their classic staples: Jive Samba, Work Song, and Bohemia After Dark. Lateef is featured on flute on Angel Eyes, and the frenetic Bohemia After Dark showcases a monster drum solo by Louis Hayes, while Cannonball blows rapid bop lines, as does Nat on cornet.
Lateef's burgeoning interest in Oriental tones is found in his oboe playing on the blues- based Trouble in Mind. Work Song has always been instantly recognizable as perhaps the Adderley's most well known composition and the Swiss audience gets a healthy dose of the brothers Adderley's down home soul.
The German TV broadcast of two days earlier is much more abbreviated as it was recorded for a half hour viewing on Jazz - Heard and Seen. Jessica's Day and Jive Samba are done in shorter versions that the Swiss concert. Most interesting is Brother John, Lateef's homage to John Coltrane. Yusef's oboe brings to mind Trane's soprano sax magic.
The audio on Live in '63 has survived much better than the often grainy 1960s black and white video, but for historical significance this prime period Adderley band DVD can't be beat. An added bonus is the appearance of pre-Weather Report Joe Zawinul, in full blues mode prior to his better-known fusion period.
We gain a feeling in this concert for Hamp's reputation as an irrepressible showman.
Lionel Hampton, Live in '58 (2008)
Jazz Icons Series 3
Studio: Reelin' in the Years Productions 2119012 (Distr. by Naxos)
Video: 4:3 B&W
Audio: DD mono
All regions
Extras: illustrated 24-page booklet, essay by John McDonough
Length: 58 minutes
Rating: ****
This was a concert in the Royal Theater Opera House in Liege, Belgium, filmed by the nation's public broadcasting operation. The mono soundtrack is excellent and most of the film looks fine, though in the few long shots of the entire stage it is washed out. But the production suffers a bit from the limitations of early TV. There are repeated inserts of audience members which seem to be at an entirely different concert, and occasional closeups of band members when that particular player isn't doing a solo on the soundtrack at all.
The nine-tune program is somewhat unbalanced - the opening number a quiet and moody improv on the theme from the movie The High and the Mighty (which Hamp would never have used to open a concert). But with the great vibist's patter from behind his instrument at the front of the stage, and his general always-smiling, upbeat presentation, we gain a feeling for Hamp's reputation as an irrepressible showman. Some of his introductions are a bit hesitant and lame, but perhaps he was thinking that half the French-speaking audience probably didn't understand him anyway.
But the music is gangbusters. It's a big band blend of blues, jazz, dixie, jump and rhythm n' blues. I had forgotten that Hamp sometimes played with four mallets, and the closeups of his playing are a treat. The band members, however, appear somewhat bored. For Hamp's Piano Blues, he leaves his vibes, pushes his pianist Oscar Denard down to the left end of the bench, and takes over the treble part of the keyboard while oriented sideways to face the audience with his big smile. He attacks the notes with a quirky two-finger right hand approach that reminded me of Chico Marx's unique piano style in movies. Hamp's vocalist on I Found a New Baby, Pinochio somebody, is a kick, and Hamp switches to a showoff pounding of his tom-tom for Sticks Ahoy. The closing number honors Hamp's take-charge wife who was also the band's manager. It's a wonderful addition to the archive of American music to have this Lionel Hampton concert on video.
- John Henry
Copyright 2008 Audiophile Audition
---

RIFFTIDES
by Doug Ramsey
Cannonball Adderley, Live in '63 (Jazz Icons). Riding high on his success as a leader, the alto saxophonist was proud of his early 1960s sextet. These televised concerts capture him and his sidemen expansive and swinging. Yusef Lateef, Nat Adderley, Joe Zawinul, Sam Jones and Louis Hayes had integrated with Cannonball into one of the tightest small bands in jazz. Lateef was nearing the end of his tenure with the band, pleasing the audiences --and, clearly, Cannonball, too-- with his solos on flute and tenor sax. In his later years, Zawinul went out of his way to disparage his playing during this period. Hearing him here, I can't imagine why. Sound and black-and-white video quality are excellent.
Bill Evans, Live '64-'75 (Jazz Icons). We see and hear the most influential jazz pianist after Bud Powell with four versions of his trio in concerts or television appearances in Scandinavia and France. In a slightly disjointed encounter, Lee Konitz is the guest on one tune. Otherwise, Evans is deep in conversation with his sidemen: bassists Eddie Gomez, Chuck Israels and Neils-Henning Ørsted Pedersen: and drummers Larry Bunker, Alan Dawson, Marty Morell and the seldom seen Eliot Zigmund. Much of this video is rare. This is an enormously important release.
---

Jazz Icons 3
By David Weiss on
October 9, 2008
Jazz is America's most durable cultural export of all time, hands down. I am admittedly biased, having grown up in the '60s when jazz was a vital art form, stretching boundaries and ripping envelopes clear in half. Names like John Coltrane and Ornette Coleman meant more to me than Mick Jagger and John Lennon, though I later learned to respect pop music as well as jazz. And now, like a beautiful deja vu, comes the latest installment of the "Jazz Icons" DVD collection from Naxos and Reelin' in the Years Prods. It is a stunner.
The crisply shot black and white footage looks as good as it sounds, gleaned as it is from live performances in clubs and festival settings. Sonny Rollins, who famously refuses to listen to or watch any of his old performances (knowing he'd hear something he'd want to change, even all these years later!) is caught in youthful mid-1960s form, filmed in Denmark and blowing lyrically and muscularly all at once.
Rahsaan Roland Kirk has to be seen to be believed, playing three reed instruments at once, then switching to flute and blowing his breathy and funky lines at warp speed and maximum-swing. What a force of nature and incredible showman. Seeing him is the bonus -- that's what makes this collection so valuable. My favorite pianist, the cerebral and intense Bill Evans, was filmed in Denmark in European venues in the mid-60s and Nina Simone, the imperious and unpredictable diva, is as beautiful as she is self-assured. Oscar Peterson, Lionel Hampton and Cannonball Adderley round out the package, which ought to be Purchase One on your Xmas list for any of your jazz-loving significant others. Make your kids watch it!
The only sad thing is that the culture that ignored these nonpareil artists when they were living now champions faces and bodies instead of brains and soul. These jazz legends were artists, not celebrities, and never the twain shall meet. But they do look as good as they sound -- check out the previews Naxos has put up at Youtube. You will be unable to resist buying the whole caboodle. Blame me.
---
JAZZ ICONS SERIES 3 BOX
Various Artists
Naxos
With their first two batches, the Jazz Icons label set the standard for DVD issues of vintage jazz concerts. Back in the '50s and '60s, US television networks studiously avoided presenting any black art for fear of offending their Southern audiences. However when these artists toured Europe they were frequently fêted with their own television shows. Jazz Icons began scouring for the original tapes of these programs and has been restoring the audio and video quality. Additionally, they're handsomely packaged, containing 20-30 page booklets with informed essays and commentary about artists and the individual broadcasts.
Jazz Icon's third series contains a number of gems. They include Sonny Rollins (Live in '65 & '68), Rahsaan Roland Kirk (Live in '63 & '67), Cannonball Adderley (two 1963 programs), Bill Evans (five programs spanning 1964-1975) and Nina Simone (Live in '65 & '68). Additionally, if purchased as a boxed set, there is an otherwise unavailable bonus disc with two further Rollins broadcasts (Sweden/ Holland 1959), another Kirk concert from Belgium and a Swedish Nina Simone program.
There are plenty of highlights. Simone delivers incendiary readings of "Four Women" and "Ballad Of Hollis Brown" from a 1965 Dutch show. (You wouldn't have seen those on US TV.) The Rollins 1968 Danish broadcast is particularly valuable since this was a period (1967-72) when Rollins wasn't recording and he delivers a particularly stellar "On Green Dolphin Street" with lengthy unaccompanied interludes. The full 71-minute show from 1963 by the Cannonball Adderley Sextet has never been shown since its initial broadcast and had to be compiled from several sources. Any jazz fan that receives this as a present may start believing in Santa Claus.
Jazz Icons Series 3: Sonny Rollins '65 and '68

Sonny Rollins - Published: September 23, 2008
By C. Michael Bailey
Sonny Rollins '65 and '68 inaugurates the Jazz Icons Series 3. Previously reviewed among these electrons was Jazz Icons Series 2. Along with Series 1, these three DVD sets comprise an important multimedia library of American Jazz. Series 3 comes as a welcome addition.
Sonny Rollins was 35 years old in 1965. With John Coltrane, he was standing head and shoulders above all other contemporary tenor players. At the time of his Denmark 1965 show at the Copenhagen Jazz Festival, Rollins was between the recordings of what would become Sonny Rollins on Impulse! and Alfie. Active since the late 1940s, Rollins was enjoying well established and deserved international acclaim.
The 1965 show was performed in the tenor trio format made famous by Rollins in his famous 1957 Village Vanguard performances (A Night At The Village Vanguard).
Joining Rollins is a youthful NHOP (Niels-Henning Orsted Pedersen), already a bass prodigy, and the capable Alan Dawson on drums. Rollin's Copenhagen show featured lengthy treatments of "There Will Never be Another You" and "St. Thomas." The 40-odd minute show had as its fulcrum a medley of "Oleo" and "Sonnymoon for Two."
What a difference three years makes. The Denmark 1968 show, recorded by DR TV for the feature Saxophone Colossus, finds Rollins in the same place as Eric Clapton after the death of Jimi Hendrix, without peer. John Coltrane had succumbed to liver cancer July 17th of the previous year, leaving Rollins to man the tenor ship alone.
Rollins' tone is confident, full and virile as he performs in a quartet with, again, NHOP on bass, Kenny Drew on piano, and a young "Tootie" Heath on drums. The four press through an upbeat "On Green Dolphin Street" and a most satisfying, full-bodied "St. Thomas." The quartet closes with a boppish "Four." Rollins performed then as he does now, a bottomless loam of musical ideas perfectly conceived and delivered.
Jazz Icons Series 3: Cannonball Adderley Live in '63

By C. Michael Bailey

What is the greatest hard bop jazz standard? Some might argue for Bobby Timmons' "Moanin'" as performed by the composer and Art Blakey and the Jazz Messengers. Others may hold out for Joe Zawinul's "Mercy, Mercy, Mercy" or Richard Carpenter's "Walkin'" as perfomed by Miles Davis. Still others are attached to Horace Silver's "The Preacher" while yet another group is equally adamant in its devotion to "The Sidewinder" by Lee Morgan. Well, I place my vote for "Work Song," on which composer-cornetist Nat Adderley incorporates all of the elements of funk, church, soul, gospel, and grease that one could possibly cram into a single hard-bop composition. What a pleasure to see the Cannonball Adderley Sextet in Switzerland and Germany performing the standard at the top of their game in 1963.
Black and white footage (as this release is) is a powerful nostalgic stimulant, prompting those of a certain age (Baby Boomers) to recall the 8mm home movies of their youth not to mention the hip film noir look of 1940s Humphrey Bogart movies. Looking at such footage today is always a moving experience because of the relative youth of the films' subjects. Striking here is Joe Zawinul (31 at the time), whose acoustic chops were fully formed here if not as evolved as they would be in the '70s and beyond, so different from the electric-fusion Austrian sage he would become. Also very dapper is Yusef Lateff, looking every bit the college professor as he played his trademark oboe on the band standard "Trouble in Mind." But that instrument in a jazz role is no less a novelty today as it was then. Lateef's true long coat is his fine flute and tenor saxophone playing, which he displays copiously on this DVD release.

As for the two principals, brothers Julian and Nathaniel show why they were so successful in the hard bop/soul-jazz arena. Their typical performance book contained classics, here represented by two performances each of Nat's "Jive Samba" and Quincy Jones' "Jessica's Day," Oscar Pettiford's "Bohemia After Dark," and Dizzy Gillespie's "Dizzy's Business." Nat Adderley's coronet is sharp and true as is his brother's alto saxophone. Julian Adderley emerged in the wake of the death of Charlie Parker, whose shadow still stretches large over the jazz landscape. Recognition of his talent, while present, was attenuated by Parker's reputation. Julian Adderley was certainly influenced by Parker, but went on to forge a sound that belongs to him alone, as evidenced in these performances.
---
September 2008
Jazz Icons: Volume 3 (Naxos)
The outstanding "Jazz Icons" DVD series of vintage jazz artists in concert returns with another high quality feast for the eyes and ears, This time the box set features seven individual DVDs of black and white performances by singer Nina Simone, pianists Oscar Peterson and Bill Evans, saxophonists Sonny Rollins, Cannonball Adderley and Rahsaan Roland Kirk, and vibraphonist Lionel Hampton. An eighth bonus disc features additional performances by Simone, Kirk and Rollins. Highlights abound! In the Adderley disc, the legendary alto saxophonist's 1963 all-star band consisted of Nat Adderley on trumpet, Yusef Lateef on woodwinds, Joe Zawinul on piano, Sam Jones on bass and Louis Hayes on drums doing great versions of staples like "Jive Samba," "Bohemia After Dark," "Work Song" and "Unit 7." Recently departed pianist Peterson is captured in Europe 1963-1965 with his classic trio of bassist Ray Brown and drummer Ed Thigpen performing in Sweden, Denmark and Finland, the latter with special guest Clark Terry sitting in on trumpet. Diva Simone is captured in the throes of the civil rights movement years of 1965 and 1968 performing fiery material such as "Mississippi Goddamn," "Why (The King of Love is Dead)," "Brown Baby" and "Backlash Blues" - of the 12 songs, there's not a ballad in the bunch! The Rollins disc features the always searching sax man in peak form on standards such as "Darn That Dream" and "There Will Never Be Another You" alongside his classic originals "Oleo/Sonnymoon for Two" and two versions of his signature "St. Thomas." Iconic multi-reedman Kirk is captured in three sets first recorded for Danish television raising a volcanic storm on a 14 song program that includes two versions of his classic "Three for the Festival" as well as a version of Miles Davis' "Milestones." Legendary bandleader Lionel Hampton is captured in an ultra-rare hour long performance from 1958 performing crowd-pleasers such as "Stix Ahoy," "The History of Jazz," "I Found a New Baby" and "Brussels Sprouts!" Finally, supremely influential modal pianist Evans is shown in five different shows that cover an eleven year span, documenting his ever-deepening artistry from "My Foolish Heart" to "Twelve Tone Tune Two."
"Jazz Icons" is an ongoing DVD series featuring full-length concerts and studio performances by the legends of jazz, filmed all over the world between the 1950s and the 1970s. Beautifully transferred from the original master tapes, each DVD features rare performances that have never been officially released on home video and in many cases were never broadcast. Produced with the full cooperation of the artists or their estates, each package includes extensive liner notes, rare photographs and pertinent editorial.
---

Jazz Notes
10/22/08
by Chuck Workman

Jazz icons DVDs
The recently released third box in the DVD series (Reelin' in the Years, Naxos), a collection of European concerts by American jazz musicians videotaped during the '60s and '70s, is a must for jazz fans.
This box shows seven of the finest talents in modern jazz during what has to be considered the golden era of modern jazz development. Each disc runs between 60 to 100 minutes on seven individual DVDs, each devoted to a different artist, with an eighth bonus disc collecting other performances and interviews.
"Sonny Rollins, Live in '65 & '68"
Four and a half stars
The first disc shows a young and vibrant Rollins in concerts in Denmark 1965 in a piano-less setting with Niel Orsted Pedersen on bass and Alan Dawson on drums. Rollins, asked in an interview on the bonus disc why there was no piano, tactfully explained, "Because where I want to go in my experimentation at this time the piano chords tend to get in the way. That's not saying there are not great pianists." For Denmark's 1968 concert, he finally added pianist Kenny Drew.
"Oscar Peterson Live, '63, '64 & '65"
Four and a half stars
The late, great Oscar Peterson was at his peak during these three concerts recorded in Sweden (1963), Denmark (1964) and Finland (1965) with his finest trio of Ray Brown on bass and Ed Thigpen on drums. This trio was fearless, tackling breathtaking tempos and swinging with a fury before making an abrupt about-face into a tender ballad. Trumpeters Roy Eldridge and Clark Terry make guest appearances.
Each DVD comes with a 24-page booklet containing rare photographs and informative essays by noted jazz historians.
---
'Icons' brings '60s jazz to life

Published: Saturday, October 18, 2008
Oscar Peterson -- Live in '63, '64 & '65
Jazz Icons, Series 3
5 (out of five)
You deserve an Oscar. So does anyone who enjoys jazz at its finest.
Oscar Peterson at his best is simply incomparable. Thankfully, a newly released concert video—part of the Jazz Icons series—has captured the peerless pianist at his peak.
The DVD includes three Peterson performances from the 1960s, in collaboration with Ray Brown (bass) and Ed Thigpen (drums).
Although Peterson was prominent in jazz circles for 60 years, his music swung most ferociously alongside Brown and Thigpen. The Jazz Icons video has three segments, showing the trio in 1963 (in Sweden), 1964 (Denmark) and Finland (1965).
All three sessions are sublime, but the date in Holbaek, Denmark is the best. A classically smoky jazz club is an ideal setting for relentless jazz. In Denmark, the group is showed playing six selections, all of which dazzle the audience.
Unlike many recordings from the 1960s, the audio and video quality are superb. The magic of videotape has preserved vintage Peterson in black and white.
This is part of Series 3 of Jazz Icons, which has just been released by Naxos in conjunction with Reelin' In The Years Productions.
The latest release also consists of vintage performances by Rahsaan Roland Kirk (from 1963 and 1967), Cannonball Adderley (1963), Sonny Rollins (1965), Bill Evans (1964, 1965, 1970 and 1975), Lionel Hampton (1958) and Nina Simone (1965 and 1968).
-- Rob Vanstone
---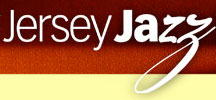 November 2008 issue
DVD REVIEW
JAZZ ICONS - Third Series
By Joe Lang
Reelin' in the Years Productions has delivered another treasure trove of jazz performances with the release of their third wave of Jazz Icons DVD's. The new series features performances by Cannonball Adderley, Bill Evans, Lionel Hampton, Rahsaan Roland Kirk, Oscar Peterson, Sonny Rollins and Nina Simone. The material contained on these discs is culled from performances broadcast on television in various European countries. The quality of the video and sound is generally excellent.
Cannonball Adderley: Live in '63 (Jazz Icons - 1420558) finds CANNONBALL ADDERLEY in the company of his brother Nat Adderley on cornet, Yusef Lateef on tenor sax, oboe and flute, Joe Zwaniul on piano, Sam Jones on bass and Louis Hayes on drums. This classic sextet is captured in peak form near the end of a short 1963 European tour. The first eight selections are taken from a program filmed on March 24 in Lugano Switzerland, while the last three pieces were filmed in Baden-Baden, West Germany on March 22. Two of the three tunes from the German appearance, "Jessica's Day" and "Jive Samba," are also among those played in the other concert, but, as is the norm in jazz, they are unique in their own right. Among the other tunes from the first set presented here are "Angel Eyes," "Bohemia After Dark," "Dizzy's Business," "Trouble in Mind," Work Song" and "Unit 7." Cannonball Adderley was a very accessible player and personality who, like players such as Louis Armstrong and Dizzy Gillespie, recognized the value presenting himself as an entertainer as well as a great jazz musician. This kind of rapport with his audience is apparent in set from Switzerland where an audience was present. The variety of reeds played by Lateef lends a wider variety of tonal coloring to the proceedings than is found in most bands of this size. This is some really fine music from a cooking group. (www.jazzicons.com)
BILL EVANS, a native of Plainfield, was among the most critically acclaimed of jazz pianists. His unique harmonic sense influenced many of those who came along in his wake. Bill Evans: Live '64-'75 (Jazz Icons - 1420562) gives a taste of Evans playing on five separate occasions, in Sweden in 1964 and 1970, in France in 1965, and in Denmark in 1970 and 1975. On all of the performances, he is playing in his preferred trio format, with bass and drums. The 1964 set from Sweden has two selections, a contemplative "My Foolish Heart" and a more spirited "Israel," accompanied by Chuck Israels on bass and Larry Bunker on drums. By 1965, Niels Henning Ørsted-Pederson was on bass and Alan Dawson occupied the drum seat for "Detour Ahead" and "My Melancholy Baby," with Lee Konitz adding his alto for the latter selection. The two sessions from 1970 have Eddie Gomez on bass and Marty Morrell on drums with three tunes comprising the Denmark set, six pieces being played in Sweden. The final six songs are taken from a Danish television show with Gomez on bass and Eliot Zigmund on drums. The differences in Evans over the years had more to do with his appearance than with his approach to playing. Of course, the makeup of his group had a bit of influence on his playing, with Gomez being a more hard-driving player than his immediate predecessors, and he pushed Evans into a more frequently aggressive mode. There is amply documentation on this DVD to refute the oft-repeated contention that Evans did not really swing or display great jazz chops. He could up the tempo, and still retain his ability to find new harmonic revelations in almost anything he chose to play. I have always found the playing of Evans to be extremely satisfying, and it is a pleasure to have these visual references to complement his marvelous sense of musicianship. (www.jazzicons.com)
If there was anyone in jazz history who knew how to work an audience better than LIONEL HAMPTON, I would love to know who it was. Hamp combined musicianship, theatrics, enthusiasm, cheerleading, confidence and more than a touch of ego into a unique blend that rarely, if ever, left an audience unmoved. Some of his excesses bothered critics and some jazz purists, but he was truly an ambassador of jazz in the best sense. Lionel Hampton: Live in '58 (Jazz Icons - 1420561) is taken from a 1958 concert in Belgium that found him and his fine band in top form. This is not jazz for hard core connoisseurs,, but it is music that brings an audience into the jazz world, one that this audience greatly enjoys, and one that makes jazz accessible. There was usually an element of rhythm 'n blues in a Hampton concert, and that holds here. This blending of styles provides a welcoming environment for a broad audience. "Sticks Ahoy," a Hampton feature on his tom-tom, is a prime example of how Hampton could overwhelm his listeners with the sheer force of his musical personality. I had a lot of fun digging this DVD, and, unless you are a rock, you should have a similar reaction. (www.jazzicons.com)
RAHSAAN ROLAND KIRK was a unique figure in the world of jazz. His ability to play more than one reed instrument at the same time caused some to look upon him more as an oddity than as a serious and innovative jazz player. Others considered him an important creative force, one who was able to think outside of the box to create a world of sound that stretched the art of improvisation to unexpected places. Rahsaan Roland Kirk: Live in '63 & '67 affords interested viewers an opportunity to decide which perspective they share. As with many players, I admire Kirk's innovative approach to jazz, but cannot say that what he achieved really appealed to my aesthetic sense. The performances on this disc are fine representations of what it was like to experience Kirk on stage. He would have several instruments slung across his body, usually a tenor sax, a stritch, his name for a straight E-flat alto saxophone that had been fitted with a French horn bell and modified so that it could be played with one hand, and a manzello, his handle for a modified B-flat King Saxello, a variant of a B-flat soprano saxophone. He also played a variety of flutes and whistles. By employing this selection of instruments, Kirk was able to create a world of sounds unlike any other player. At times he would play the tenor sax, stritch and manzello all together, an accomplishment that was strange to behold both visually and aurally. The two sessions from 1963 were filmed in Belgium and Holland with George Gruntz on piano, Guy Pederson on bass and Daniel Humair on drums. These were modern players from Europe who fit in perfectly with Kirk's singular approach to jazz. The 1967 performance was shot at the Kongsberg Jazz Festival in Norway, where Kirk was joined by Ron Burton on piano, Niels Henning Ørsted-Pederson on bass and Alex Riel on drums. Viewing this disc, it is fascinating to observe Kirk's involvement with his music, and the way that he is constantly challenging himself, his fellow musicians and his listeners. (www.jazzicons.com)
Almost any jazz fan who has had the experience of seeing OSCAR PETERSON perform in person has probably been wowed by his prodigious technique and boundless imagination. Watching Oscar Peterson: Live in '63, '64 & '65 (Jazz Icons - 1420559) will reinforce this impression for those referenced above. For anyone else, buckle your seatbelts, and be prepared for a fabulous musical ride. These performances, all taken from dates in Scandinavia, Sweden in 1963, Denmark in 1964 and Finland in 1965, find him playing with his long-standing bassist and drummer, Ray Brown and Ed Thigpen, with trumpeters Roy Eldridge in Sweden, and Clark Terry in Finland making guest appearances. The tightness of Peterson's trio is simply stunning. The three players are constantly challenging and delighting each other, as can be seen in these videos. You can see their concentration and satisfaction reflected in their expressions. There is nothing quite like experiencing these gentlemen pushing each other at tempi that seem impossible. There are 16 selections spread over the three sessions, with one delight after another coming at you. Eldridge is at his fiery best on an intense "But Not for Me." There are few players in jazz who combined masterful artistry with an impish sense of humor the way that Clark Terry does, as is evident in his performances here. These examples of the trio accompanying a horn player show that they were just as impressive in a supporting role as they were at the center of attention. Pleasures abound on this disc, ones that you will want to enjoy repeatedly. (www.jazzicons.com)
What Oscar Peterson was to the piano, SONNY ROLLINS has been to the tenor sax. He is a player with complete mastery of his horn, and a mind that overflows with improvisatory genius. Sonny Rollins: Live in '65 & '68 (Jazz Icons - 1420560) provides prime examples of what put Rollins in the upper echelon of jazz tenor saxophonists. When Rollins is at his peak, the combination of intensity with a seemingly effortless outpouring of musical ideas creates awe in his peers, and those who are listening. That is certainly the case with these two sessions from Danish television programs, filmed three years apart. For the 1965 date, Rollins fronted a trio with Niels Henning Ørsted-Pederson on bass and Alan Dawson on drums. Pederson was only 19 at the time of this gig, but was already showing the talent that propelled him to the forefront among jazz bassists. Dawson handled the challenge of playing up to the high standards demanded by Rollins with impressive ease. It is fascinating to experience Rollins developing his interpretation of each selection. He is a master director and composer, pushing each piece in unexpected directions, often tossing in just the right quotes from a variety of sources with a fluidity that amazes. Included in the 1965 set are two originals that are probably the best known of his tunes, "St. Thomas" and "Oleo," which he combines with "Sonnymoon for Two." He revisits "St. Thomas" on the 1968 date where his band mates are Kenny Drew on piano, Pederson on bass and Albert "Tootie" Heath on drums. Rollins has a great affection for pop standards, and he includes "There Will Never Be Another You," "Darn That Dream" and "Three Little Words" on the earlier set, while "Green Dolphin Street" is among the three selections in 1968. This discs is a wonderful way to observe the force of nature that is Sonny Rollins. (www.jazzicons.com)
In the endnotes to Nina Simone Live in '65 & '68 (Jazz Icons - 1420563) the producers indicate that there was some controversy among the producing team about whether or not to include these performances by NINA SIMONE in this series. If the choice were mine, I would have opted in the negative. While the performances are indeed strong examples of Simone in action, many of them are of marginal interest from a jazz perspective, and their strong political content, while reflective of Simone's political activism, are likely to be unappealing to many viewers. They certainly deserve an airing, but, in my opinion, not in the context of this series. (www.jazzicons.com)
For those who purchase this series as a set, there is a bonus DVD containing additional selections by Rollins, Kirk and Simone. This disc is not available for separate purchase. (www.jazzicons.com)
---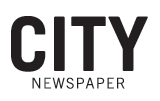 By Ron Netsky on October 22, 2008
Sitting in a jazz club I sometimes wish I could go back half a century to witness the all-time greats in their prime. With excellent sound quality and footage lovingly filmed in European venues, Jazz Icons DVDs come close to making my wish come true. Camera angles can make these discs better than live; watch Bill Evans' and Oscar Peterson's fingers as they work their magic on the piano. Cannonball Adderley's band - with Joe Zawinul, Louis Hayes, Yusef Lateef, Nat Adderley and Sam Jones - is astounding. Sonny Rollins is on fire in trio and quartet settings. Rahsaan Roland Kirk's horn section, consisting of Kirk playing two, or three horns at once, is otherworldly. Seeing can be far better than just listening; Nina Simone's rendition of "Four Women" is riveting. And there's no shortage of wonderful surprises, like when Lionel Hampton leaves the vibes to play fantastic piano and drum solos.
---
Music: October 24, 2008
Phases & Stages
DVDnds

By Jay Trachtenberg
Jazz Icons' third DVD series features another seven jazz giants preserved live for the ages. While American TV networks virtually ignored the incomparable musicians who fueled the golden age of jazz, European television was quick to embrace these musical titans. Captured between 1958 and 1975, these performances are invaluable documentations.
Most visually compelling of the series is Roland Kirk in his pre-Rahsaan days, multiple reeds dangling from his neck. Playing three to five instruments simultaneously, he's an astounding one-man horn section. Cannonball Adderley's horn line is pretty damn impressive, too, with brother Nat and Yusef Lateef joining the altoist with young pianist Joe Zawinul. They smoke through both of their hard bop sets. Saxophone colossus Sonny Rollins (returning to Austin's Bass Concert Hall May 3), blows up a storm in both a pianoless trio and a quartet, highlighting a fertile period in his illustrious career. Nina Simone takes no prisoners in two riveting sets of largely original material that reflect the civil rights consciousness of the times. Oscar Peterson fronted one of the greatest piano trios of all time with bassist Ray Brown and drummer Ed Thigpen. Hardly breaking a sweat, they swing with faultless precision. Hunched over his piano, Bill Evans is characteristically introspective and impressionistic on five different dates from 1964 to '75, the last two of which are the only sets to appear in color. Revered saxman Lee Konitz on one track is a pleasant surprise. The odd man out is vibraphonist/bandleader/showman Lionel Hampton, whose entertaining and swinging big-band concert from 1958 is decidedly old-school when viewed in the company of all the other modernists in this collection.
Copyright © 2008 Austin Chronicle Corporation. All rights reserved.
---

DVD Reviews: Sonny Rollins" Live in '65 & '68"
NAXOS: Jazz Icons

Posted October 28, 2008 - 09:10 AM
BY Glenn Astarita
One of several new releases from the "Jazz Icons" (www.jazzicons.com) series, tenor sax titan Sonny Rollins is captured onstage in Denmark: 1965 and 1968. And it's a superb archival document, highlighted by Rollins' remarkable improvisation and the extraordinarily tight-knit support he receives from drummer/educator Alan Dawson and bassist Niels-Henning Orsted Pederson. Complete with a twenty-four page booklet containing anecdotal, historical and testimonial type essays, the overall program intimates quite a bit of bang for your buck.
During these performances, Rollins bobs and weaves to the rhythmic elements of his ingenuous harmonic developments. Otherwise, the trio launches the '65 concert with a mid-tempo swing vamp of "There Will Never Be Another You," where the saxophonist deconstructs, reengineers and exploits the primary theme, abetted by his authoritative stage presence. Moreover, the leader offers his rhythm section numerous soloing opportunities throughout, which is a facet that translates into the band's notable synergy.
Rollins' cagey and slippery flurries serve as a source of amazement, while Pederson stretches out with a booming and fluent walking bass solo on "St. Thomas." Pianist Kenny Drew joins the trio for the 1968 concerts, as Rollins stylizes "On Green Dolphin Street," with the effect of a vocalist scatting through the primary melody.
At the end of the day, the black and white footage reinforces the widely-accepted statement that Rollins is our greatest living jazz improviser. Simply stated, this flick should be deemed essential viewing for students of improvisation and of course, Rollins' vast legion of admirers. - Glenn Astarita
Running Time: 87 minutes.
---

Sonny Rollins on Video
by Thomas Cunniffe
Before last month, Sonny Rollins's available video performances were limited to three sources: a 1962 episode of Jazz Casual, the 1973 performance film Sonny Rollins in Laren and the 1986 documentary Saxophone Colossus. With the September release of the Jazz Icons DVD Sonny Rollins Live in '65 & '68 and the October release of Doxy Records' Sonny Rollins in Vienne, we now have nearly twice the footage (regrettably, without any film of Rollins during the 1950s).
The 1965 performance from Copenhagen's Tivoli Hall represents Rollins at peak creativity. Accompanied only by Niels-Henning Ørsted Pedersen on bass and Alan Dawson on drums, Rollins plays brilliantly, his solos bursting with fresh ideas. Although this was a pick-up group, Rollins thought of it as a cooperative, with all three musicians equal partners. Nowhere is this more evident than on "St. Thomas." After Rollins's opening solo, Pedersen begins his improvisation while Rollins plays short phrases as accompaniment. Clearly wanting to emphasize the interaction of the group, Rollins stays out front instead of retreating to a spot behind the bass and drums. In an all-too-rare example of dynamics in jazz, Rollins and Dawson bring the volume down to pianissimo, keeping the interaction going while letting the bass solo be heard. When Pedersen finishes, the volume goes back to forte and the beat changes from calypso to swing. Rollins launches into a breathtaking solo, as noteworthy for its amazing rhythmic drive as for its seamless combination of thematic improvisation and avant-garde ideas, thus linking his past and present in one solo.
Rollins was back in Copenhagen in 1968 and he filmed a set at the Danish TV studio with pianist Kenny Drew, drummer Albert "Tootie" Heath and Pedersen returning on bass. There's a version of "St. Thomas" here, too, and the differences are remarkable. While Rollins was energetic and inspired at the trio date, interacting freely with the other musicians, he looks bored at the quartet date, delivering good (but not great) solos, and not playing at all behind the other musicians. It's Drew who finally livens things up when he quotes the two-note downward motive that Rollins had developed on his "St. Thomas" solo from the Saxophone Colossus LP. When the song ends, Rollins—finally feeling inspired—rips into a cadenza which quotes several songs before launching the group into a spirited performance of "Four." While Rollins's playing on "Four" represents his best work of the 1968 date, all the viewer needs to do is stay tuned for the credits—using footage from the 1965 "St. Thomas"—to be reminded of the superiority of the earlier performance.
---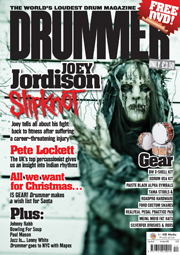 We're into the third set of DVDs from Jazz Icons, and this edition focuses on pianist Bill Evans, post Miles Davis Kind Of Blue. The clips, from five performances, feature a strong lineup of drummers: Sweden 1964 (Larry Bunker), France 1965 (the late great Alan Dawson), Denmark and Sweden 1970 (Marty Morrell), and Denmark 1975 (Eliot Zigmund). Bunker displays feather-like brushes on the ballad "My Foolish Heart," then accents a bit more forcefully on the sprite tempo of "Israel." Dawson (mentor to the likes of Tony Williams, Vinnie Colaluta, Steve Smith, et al) has an exquisite touch on "Detour Ahead," but for whatever reason the camera crew hardly focused on anything but Evans' head and hands—for a couple of brief moments we get a glimpse of Dawson's left hand brush flow, but it's not enough! The mid-tempo "My Melancholy Baby" features cool bass drum bombs and a crisp melodic solo heavy on silky crossovers, rudimental precision, and on-the-toes swing. Longtime Evans collaborator Morrell gets the lengthiest showcase on the disc, encompassing nine tunes from the two performances. It's musical-trio (with bassist Eddie Gomez) drumming at its best, through the waltz "Emily," ballad "Alphie," two different takes on "Someday My Prince Will Come" (trades eights on both), and dynamic brushwork of "'Round Midnight." Lefty Zigmund, also flanked by Gomez, proves sublimely tasteful on "Blue Serge" and "But Beautiful." Wonderful playing from all four drummers, but wish we'd gotten a better look at Dawson.
DZ
---

Albany Times Union
"Jazz Icons, Series 3" (Reelin' in the Years/Naxos; 8 DVDs; $120): With Albany jazz musician-collector-historian Hal Miller serving as associate producer, the "Jazz Icons" DVD series has been something of a Holy Grail for jazz fans, and this third installment is no exception. The set features concerts filmed in Europe between 1958-1975 by some of jazz's most influential musicians. Nina Simone, Oscar Peterson, Lionel Hampton, Rahsaan Roland Kirk, Bill Evans, Cannonball Adderley and Sonny Rollins are each represented by a full disc of vintage concert performances (and each disc is also sold separately as well). In addition, the box set includes an exclusive bonus disc with additional never-before-seen performances by Rollins, Simone and Kirk. The dynamic Rollins footage — from '65 and '68, in trio and quartet formation, both featuring bassist Niels-Henning Orsted Pedersen — is especially powerful, and part of the thrill of Kirk's music is watching the blind, ambidextrous saxman playing multiple horns — often at the same time. First rate sound and video, too.
---
Jazz review: Bill Evans
"Live '64-'75" (three and a half stars)
By Owen Cordle, Correspondent
Thanksgiving weekend marks 40 years since the Bill Evans Trio, with bassist Eddie Gomez and drummer Marty Morell, appeared at Raleigh's Frog and Nightgown. The pianist's "Live '64-'75," part of the third group of Jazz Icons DVD releases, arrives just in time for the anniversary.
Tracks recorded in 1970 in Denmark and Sweden capture the personnel from the Frog gig. The bassist and drummer on the other tracks include Chuck Israels and Larry Bunker (Sweden, '64), Neils-Henning Orsted Pedersen and Alan Dawson (France, '65) and Gomez and Eliot Zigmund (Denmark, '75).
Evans' trios were the antithesis of show biz. Evans, with head bowed, rarely looked up from the keys. Bass and drums were all business, all interplay. Evans was the most romantic of pianists. His harmonies have affected almost every jazz pianist since the late '50s. And if you were lucky enough to have been a teenage jazz fan and first heard him then, your harmonic sensitivity was set for life.
Highlights of the disc include "Detour Ahead" ('65) and "Alfie" and two swinging, technically brilliant versions of "Someday My Prince Will Come" (all from '70). The third group of Jazz Icons also features discs by Sonny Rollins, Cannonball Adderley, Lionel Hampton, Nina Simone, Oscar Peterson and Rahsaan Roland Kirk.
---

December 2008
Jazz Icons, Series 3
Naxos/Reelin' In the Years Productions
Format: DVD-V
Originally broadcast: 1963-1975
DVD released: 2008
by Joseph Taylor
Musical Performance *****
Recording Quality ***1/2
Image Quality ***1/2
Overall Enjoyment ****
Reelin' in the Years Productions has already performed an invaluable service by releasing the first two Jazz Icons DVD sets in 2006 and 2007. Each DVD in the multidisc sets was devoted to a particular musician and contained, on average, 90 minutes of jazz performances originally filmed for European television and never released on home video. The DVDs were available individually or in a boxed set, and the Series 2 box included an otherwise unavailable bonus disc with additional material.
Series 3 includes music from Sonny Rollins, Oscar Peterson, Lionel Hampton, Nina Simone, Bill Evans, Cannonball Adderley and Rahsaan Roland Kirk. That's a pretty broad spectrum, and the depth and variety of musicians collected here should satisfy any jazz fan. Adderley's sets were filmed in 1963 in Switzerland and Germany, with Yusef Lateef augmenting the leader's well-established quintet. Both sets contain brilliant work by Cannonball, his brother Nat, Lateef, and Joe Zawinul, whose gospel-influenced solos belie his Austrian roots. Adderley's music conveys a great sense of joy, and Lateef often smiles broadly in obvious enjoyment of the other musicians on the bandstand.
The five Bill Evans segments were filmed for broadcast in Sweden, France, and Denmark between 1964 and 1975. Evans is accompanied by three great bassists, Chuck Israels, Niels-Henning Ørsted Pedersen, and Eddie Gomez, all of whom are crucial in helping the pianist create the drama, complexity, and beauty that were so unique to his music. Evans is consistently moving and imaginative, even in the later performances, when years of drug use had taken their toll on his health. Lee Konitz joins Evans' trio for one tune in the French performance from 1965. Oscar Peterson's DVD offers an interesting contrast in style with Evans; watching both DVDs lets you compare two masters. Peterson's three hard-swinging sets include an appearance with Clark Terry in Finland, but the show belongs to the pianist and his great trio.
Rahsaan Roland Kirk often played three reed instruments at once, but his three spirited performances, two in 1963 and one in 1967, prove he was not a jazz novelty act but a true virtuoso. Sonny Rollins is, not surprisingly, stunningly inventive in his two appearances on Belgian television, Lionel Hampton is great, swinging fun, and Nina Simone is profoundly affecting and intense -- her reading of Bob Dylan's "The Ballad of Hollis Brown" might be worth the price of the entire set.
The sound on all the DVDs is mono and often quite good. The film sources, black and white but for two on the Bill Evans disc, vary in quality but are clear and enjoyable to watch. As with the previous sets, each DVD in Jazz Icons Series 3 is available individually, but the set includes a bonus disc. Jazz Icons Series 3 is attractively packaged, and each disc includes an informative booklet.
---
A Year of Culture
The best discs to sum up 2008.
By Mark Keresman
November 26, 2008
Jazz Icons (series: Reelin' in the Years Productions/Naxos)
The Jazz Icons hepcats have done it again - they've released another eight-DVD box set of 1950s-1970s live performances by iconic performers Nina Simone, Cannonball Adderley, Oscar Peterson, Rahsaan Roland Kirk, Bill Evans, Lionel Hampton, and Sonny Rollins, plus a not-available-separately bonus disc. Can't afford the whole damn thing? Get the Bill Evans volume featuring four different bass/drums teams and covers '64 through '75; the R.R. Kirk ('63 and '67), and that fairly smoking Cannonball Adderley, which features Yusef Lateef and a young Josef Zawinul (later of Weather Report). (Naxos)
---


Jazz Icons – Volume 3
(Reelin' In The Years Productions/Naxos)
JUST IN TIME FOR the holidays, Jazz Icons has released a third boxed set of European television performances every bit as good as the first two — and the collection now stands at 23 volumes. Filmed between 1958 and 1975, this DVD set covers performances by Sonny Rollins, Oscar Peterson, Lionel Hampton, Nina Simone, Bill Evans, Cannonball Adderley and Rahsaan Roland Kirk.
Rollins's set features two concerts in Denmark from 1965 and 1968 — a particularly strong period in the saxophonist's life — and you'll see him play the standards "Darn That Dream," "On Green Dolphin Street," and originals like "Sonnymoon For Two." Rollins maintains a duality between artist and entertainer, particularly on two different version of his signature tune, "St. Thomas." The DVD clocks in at 87 minutes.
Better still are the mesmerizing performances by Nina Simone from Holland in 1965 and England in 1968. Filmed against the backdrop of the civil rights struggles in America, Simone performs bracing versions of "Mississippi Goddam" and "Four Women" alongside favorites like Dylan's "The Ballad Of Hollis Brown and the soulful "I Put A Spell On You." With solid jazz accompaniment and Simone at the piano, this hour-long set is
haunting, brilliant and wild as the wind as only Simone can be. The 24-page inserted booklet is a trove of biographical info, photographs and illustrious liner notes.
For sheer musicianship and novelty — think Ripley's "Believe It Or Not" — catch instrumentalist Rahsaan Roland Kirk, profiled in three concerts from Belgium, Holland and Norway in the early 60s. Kirk plays saxophone, flute, manzello (an instrument that sounds like a soprano sax), clarinet, siren (!?) and whistle — usually simultaneously. If your significant other is suspicious of jazz, make certain he or she doesn't watch this disk with you. The fascinating music slips easily into cacophony and performances like this gave Kirk a
well-deserved reputation as a unique and first-rate jazzman. Once again, the enclosed booklet is well-written with photos and extensive liner notes.
Available in single editions or as a boxed set (that features an eighth disk of exclusive bonus material (more from Rollins, Simone and Kirk!) it's a no-brainer why the latter wouldn't be considered an essential choice. A deluxe set of musical riches with spruced up images and sound, Jazz Icons – Volume 3 will delight anyone who appreciates or loves jazz. (five stars)
---
By Jonathan Takiff
Wed, Dec. 10, 2008
Daily News Columnist
THE GIZMO: Gift-ready box sets for viewing and listening pleasure.
Spiffy box sets of DVDs, Blu-ray video discs and CDs are offering more bang for your buck this year.
MUSIC TO OUR EYES/EARS: All praises to the European TV broadcasting community (especially the German and Scandinavian branches), for exposing and recording many of America's greatest jazz artists in their prime. Now a bunch of those 1960s shows - shot in black and white with good quality audio - are ours to relish on a new, second box of "Jazz Icons" DVDs from Naxos. I was especially taken with discs devoted to the funky, good-time tunes and all-star band of Cannonball Adderley, the most dexterous Rahsaan Roland Kirk (blowing as many as three wind instruments at once!) and with the revolutionary, genre-gapping Nina Simone. Other DVDs in the box celebrate Lionel Hampton, Oscar Peterson, Bill Evans and Sonny Rollins. Also available separately.
---

Jazzercize the holidays with our critic's picks
December 10,2008
By Andrew Gilbert
BRINGING incalculable pleasure to the jazz lover in your life this holiday season doesn't require a government bailout. For starters, Reelin' in the Years Productions and Naxos of America recently released their third batch of DVDs in the "Jazz Icons" series, adding seven new titles featuring concert footage filmed for European television between 1958 and 1975. The two previous batches contained numerous revelations, and the new one is no different, with astonishing performances by Cannonball Adderley (1963), Sonny Rollins (1965 and 1968), Rahsaan Roland Kirk (1963 and 1967), Lionel Hampton (1958), Bill Evans (1964-75), Oscar Peterson (1963-65) and Nina Simone (1965 and 1968).
If your jazz fan has been very, very good, the entire collection can be purchased as a box set ($107.99 from Amazon), which includes an eighth bonus disc that's not otherwise available, with additional performances by Rollins, Kirk and Simone. Individually, each DVD goes for $14.99, and includes a booklet with sharp photos, incisive commentary on each track and informative biographical notes that place the concerts in the context of the musician's career.
If you have to choose just one Icon set, alto saxophonist Cannonball Adderley's DVD is an easy call. The disc captures one of his greatest bands performing two concerts for studio audiences in West Germany and Switzerland. Featuring Cannonball's younger brother Nat Adderley on cornet, Yusef Lateef on tenor sax, flute and oboe, pianist Joe Zawinul, bassist Sam Jones and drummer Louis Hayes, the sextet tears though a program of adventurous hard bop.
Among the many highlights are torrid versions of Nat's "Jive Samba" and "Work Song" and Lateef's Coltrane tribute "Brother John," which features his eerily beautiful work on oboe. For anyone who never had the chance to see Adderley in action (he died in 1975 at the age of 46), the DVD's crisp sound and images bring the altoist's searing, blues-drenched sound and suave stage persona to life.
The Icons Nina Simone DVD captures the soulstress in her bracing protest mode. For experiencing the full range of this singular artist, there's To Be Free: The Nina Simone Story, a handsome though awkwardly shaped four-disc package with three CDs and a DVD of a 22-minute television special featuring performances and interviews ($44.99). More than anything, the album is a potent reminder that Simone was a supremely versatile singer. She puts her inimitable stamp on American Songbook standards ("I Loves You Porgy") and British folk songs ("Black Is the Color of My True Love's Hair"), turns Dylan's "Just Like Tom Thumb's Blues" into a haunting reverie and brings out the mystical undercurrent of Leonard Cohen's "Suzanne" (on a previously unreleased live rendition).
---
December 11, 2008
By OWEN McNALLY

Even experts may have something to learn and certainly much to see and savor in the latest in the series of illustrious DVD box sets from Jazz Icons featuring long lost or forgotten live performances rescued from the vaults of TV studios throughout Europe.
Filmed for European TV between 1958 and 1975 and never shown before in the States, the archival material features often extraordinary footage of Sonny Rollins, Bill Evans, Oscar Peterson, Cannonball Adderley, Rahsaan Roland Kirk, Lionel Hampton and Nina Simone.
Resurrected and remastered with state-of-the-art technology, the DVDs mostly look fine, except, most notably, the Hampton concert in Belgium. Because of editing inflicted on the footage 50 years ago, certain numbers seem to have been spliced from the concert performance, as well moments when sound and image don't matchup. And in one sequence in an Evans trio performance in Scandinavia, irritatingly artsy camera work-a '70s light show now pathetically outdated--intrudes on the music.
But these are niggling complaints completely overwhelmed by the sheer quality and quantity of this music that, but for Europe's love of jazz and archives, would have been heard in the fleeting moment and then lost forever.
The Rollins and Evans DVDs top the 10-1/2 hours of unearthed treasures, which provide invaluable portraits of the artists at work.
Peterson's high-energy trio can blow away any impending wintry blahs. Addrley is in top form leading his septet, which includes high-caliber contributions by the underrated Yusef Lateef, particularly on oboe and tenor.
Whether on vibes, tom-tom or as a supersonic two-fingered blues piano player, Lionel Hampton, the ever affable mallet master with malice toward none, is all about entertainment and show business as he fronts his young, rocking band.
Kirk, a walking one-man band and blind musical seer, mixes agility with musicality, producing many bright moments as when he, in his patented, outlandish manner, somehow plays three reed instruments simultaneously.
Simone, a complex, emotionally volcanic, multi-talented performer and civil rights activist, is barely able to sublimate her rage against the horrific outrages of racism in her native America in her visceral performances in Holland in 1965 and England in 1968.
Social commentary in popular music doesn't get much more scathing than her searing classic, "Mississippi Goddam," or more beautiful than her loving, moving tribute to the then just recently murdered Dr. Martin Luther King Jr. in Gene Taylor's spiritual lament, "Why? The King of Love Is Dead."
(8-DVD box set individually featuring seven artists, plus one bonus DVD, $100 list price).
---
BLAIR'S DVD WATCH: More Great Jazz Icons DVDs
From Jazz Icons, Box 3: Cannonball Adderley, Bill Evans, Nina Simone (Reelin' in the Years Productions/Naxos)
JazzIcons DVD box set
Is there no bottom to the well of incredible jazz footage the folks at Reelin' in the Years Productions have access to? This marks the third batch of DVDs featuring the giants of jazz culled from the archives of European TV stations, spanning from 1958 to 1975, with most of the performances coming from '63-'68. As always, the quality on these discs is superb: The mostly black and white footage is in nearly all cases remarkably crisp and clear, the sound mostly top-notch given its origins from mono telecasts. I really believe you can learn more about these artists watching an hour or 90 minutes of them performing in close-up, interacting with their talented bandmates, than you can from merely listening to them. These DVDs offer a window into their soulsŠand in every case it's quite a sight! The booklets that accompany each one are filled with informative essays, remembrances by friends, family and colleagues, and excellent photos and memorabilia. The Jazz Icons series has deepened my appreciation of these artists-and jazz in general-so much; it's like taking a entertaining Master Class with the coolest professors you can imagine!
Of course, everyone will have his/her own favorites in this collection. Each is available individually and also as part of an eight-CD box (details below). This time out I've chosen to focus on my three favorites from the box: Bill Evans, Cannonball Adderley and Nina Simone.
The Evans disc really sparkles with his quiet inspiration. Its 18 tracks-all trios (plus saxophonist Lee Konitz on the France '65 section)-are drawn from five different settings between 1964 and 1975, and though Evans himself transforms during that period from a guy who looks like an accountant to a long-haired and bearded boho, his music remains amazingly consistent-sometimes lacy and delicate, other times gracefully swinging; always personal and expressive. There are a couple of nice takes on "Someday My Prince Will Come" from 1970, and the tune that kicks off the disc, "My Foolish Heart," is breathtakingly beautiful. There are also a couple of slightly more abstract pieces in the '75 section that show off his emotional range to good effect.
The stunning Cannonball Adderley disc features one of the great jazz bands of the '60s-Cannonball on alto sax, his prodigiously talented brother Nat on cornet, Yusef Lateef on tenor, flute and oboe, a young Joe Zawinul on piano, Sam Jones on bass and Louis Hayes on drums. Captured in Sweden and Germany in 1963, some of this music sounds European to me-perhaps because so many French and Italian films of the era used this sort of breezy, swinging jazz in their soundtracks. I hear "Jive Samba" and I see jet-set skiers cavorting in the Italian Alps at Cortina! This group has no problem easily negotiating some really difficult and fast changes on tunes like "Bohemia After Dark" and "Dizzy's Business" (which strikes me in parts as a precursor to some of the ideas Zawinul would get into with Weather Report a number of years later), but they can also get down on simpler, solid blues changes, as on "Trouble in Mind" (with Lateef outstanding on oboe), and their famous jazz spiritual, "Work Song." I'd never actually seen the Adderleys (nor early Zawinul) perform before, so this disc was really a treat for me.
The other disc I'd like to highlight this time 'round features the remarkable, idiosyncratic vocalist Nina Simone. (Each of the three Jazz Icons boxes has included one DVD by a singer- Sarah Vaughan and Ella Fitzgerald were the first two showcased.) Simone's music is hard to classify because it encompasses so many styles-jazz, blues, gospel, folk, soul-and lyrically she is so far from the traditional jazz canon, she's really her own idiom (and the truth is she bristled at being called a "jazz" singer, believing it was another racist assumption made by white people.) Central to her music was the African American experience, and there is a heavy socio-political slant to many of her songs. Over the course of these 12 songs there's anger, disillusionment, sadness—but also some humor ("Go Limp"), great tenderness and also defiance-quite a range of emotions. In the first batch of tunes, from Holland in 1965, her stirring and relentless take on Dylan's "The Ballad of Hollis Brown" is a real tour de force-she practically dances as she sits at the piano. The version of perhaps her best known song, "Mississippi Goddam," mixes a sort of Broadway/cabaret approach with incisive lyrics about racism that pull no punches. On the second set of tunes, from England 1968, Simone's set really takes off when she sings re-worked versions of "Ain't Got No" and "I Got Life" from the musical Hair, which was brand-new at the time. "Backlash Blues" offers more commentary on the black-white divide, and The Animals' "Don't Let Me Be Misunderstood" takes on a completely different quality in her hands. (The sound on the '68 material is a bit hissy, but it's still a great performance, so I'm happy it was included.)
* * *
I would be remiss if I didn't mention the other DVDs in the 2008 box: There's vibraphonist Lionel Hampton fronting a big band in 1958; saxophone titan Sonny Rollins live in '65 and '68 (a real creative peak for him); pianist Oscar Peterson sounding great in '63-'65, breezily moving through both standards ("Satin Doll," "Misty," etc.) and tunes that would become the new jazz standards ("Bags' Groove," "On Green Dolphin Street"); and volcanic reeds wild man Rahsaan Roland Kirk from 1963 and 1967. A bonus disc that is available only with the box includes more from Kirk, Simone and Rollins.
---


Heavy Hitters
The Jazz Icons DVD series rewrites the book.

By Bart Grooms
December 11, 2008
Writers are supposed to avoid superlatives, but when one encounters something that adds significantly to our understanding and appreciation of an art, and that was essentially never available before, and has been done right-the rules can be set aside. Thus I'm compelled to come right out and say it-the Jazz Icons DVD series is as close to the Holy Grail as any fan of this music is likely to come.
The series is a mother lode of material (23 discs, available separately or in three big boxes) by many of the greatest artists in jazz history-in their prime, all of it originated with European television, which was (and to some extent still is) state-owned and noncommercial. Unlike U.S. TV in the 1950s-70s (before specialty cable shows), jazz groups were often featured here for a full hour, filmed with excellent production values befitting great artists.

Jazz fans had surmised that great caches of these videos must exist in some vaults somewhere, but most of what is in this series has not been seen anywhere since the original broadcasts. Before this project (with rare exceptions like Ralph Gleason's brilliant 1960s Jazz Casual TV show, available at Amazon.com), most jazz on DVD has been spotty and not always well done. Now we get to see artists many of us never had a chance to catch live: Charles Mingus, John Coltrane, Thelonious Monk, Louis Armstrong, Duke Ellington, Count Basie, and Sarah Vaughan, to name only a few.
Jazz Icons seems to be a principled outfit. They have used the best sources for the film, combined performances on a disc for a more substantial package (often more than an hour's worth), included extensive liner notes and annotation, and paid royalties to the musicians.
With a few trifling exceptions these performances are new on the market. So even if these were audio only releases, the series would be a major event. But there is nothing quite like watching these masters go about their work. The visual dimension is especially crucial with music that emphasizes improvisation. There's something less abstract and more personal-more immediate-about watching Coltrane slam through those modal scales on the bandstand, as compared with listening to him do it on a recording.
One particular DVD features three distinct periods of Coltrane's development. There's 1960, with Miles Davis' rhythm section and trading licks with Stan Getz (their only documented meeting). In 1961, he's blazing new trails with Eric Dolphy, and in 1965 the classic quartet (McCoy Tyner, Jimmy Garrison, Elvin James) blow feverishly on a cold outdoor stage-you can see steam rising from their bodies. This DVD contains about three-quarters of all the Coltrane video that exists.
Almost all the extant video of guitarist Wes Montgomery is on his entry in the series, which has three dates from 1965 demonstrating why many see him as the most significant man on his instrument after Charlie Christian. Pat Metheny adds illuminating notes; you can read an excerpt on the company's web site (jazzicons.com). Then there's Art Blakey's 1958 Jazz Messengers with Lee Morgan and Benny Golson, fresh from recording Moanin'. There's also Quincy Jones' short-lived 1960 big band, with Phil Woods and Clark Terry. We get two hours of Charles Mingus' 1964 group with Dolphy and Clifford Jordan, who reshape bebop to dialog with the nascent free jazz movement (the most substantial Mingus video collection in existence).
Ellington's peerless 1958 big band, and Basie's, from 1962, are here as well. Rahsaan Roland Kirk (from '63 and '67) plays two or three saxes simultaneously-you see it but don't believe it. The five performances by Bill Evans from 1964-75, viewed with the Monk, Oscar Peterson, and Dave Brubeck DVDs practically provide an in-depth jazz piano course. Nina Simone turns in some riveting performances from '65 and '68 (the producers were divided as to whether she was jazz enough, but her fans will drool over this). Sonny Rollins gives us a blistering show with only bass and drums that illustrates why so many consider him the greatest jazzman alive.
I could go on. Suffice it to say there isn't a dud anywhere in this series. The respect and prgfessionalism are evident, from the original filming (which must have employed a lot of unseen shotgun microphones, because soloists come through so clearly), to the inclusion of tunes left out of the original broadcasts, to the copious information in the notes, to the fact that names and dates are actually correct.
Oh yes, one more detail. If you buy the second or third box set you get bonus discs of brief performances from some of the artists on that set. Volume 2's bonus disc is 36 minutes long with a tune apiece from Coltrane, Brubeck, and Dexter Gordon, plus three from Vaughan. Fine enough, but Volume 3 is even better: a half-hour of Rollins from '59 and more from Kirk and Simone, an hour in all.
Altogether, the series constitutes a major opportunity to experience our country's most distinctive contribution to music in a new, visceral way. It adds immeasurably to our appreciation of what this music is all about. The love and care that went into these sets ensures a level of quality that will make coming back to them a pleasure in the years to come. Now the history of jazz may be remembered more accurately-and more vividly-thanks to Jazz Icons. &
For more info, visit www.jazzicons.com; the discs are available online or through local specialty stores like Renaissance and Charlemagne.
---
Quality counts
There were fewer jazz boxed sets this year – and that wasn't a problem

By George Varga
December 18, 2008
It's not surprising jazz fans have fewer choices this year when it comes to new CD boxed sets. There have been so many such releases in the past – 10 different Miles Davis sets alone so far, and counting – it's amazing record labels mustered up a dozen-plus jazz boxed sets in 2008. What is surprising, however, is how high the quality of these sets continues to be, as this year's batch attests. And for those who like to watch great music being performed while they listen to it, the highlight of the year is the third "Jazz Icons" series from San Diego's Grammy-nominated Reelin' in the Years.
VARIOUS ARTISTS, "JAZZ ICONS (THIRD IN A SERIES),"
(SEVEN DVDs; REELIN' IN THE YEARS/NAXOS OF AMERICA)
Not CDs, but a collection of seven DVDs of European television concerts from some of the most important players in jazz. The visuals are merely a plus. It's the music that matters.
And what music it is. There are individual performances filmed between 1958 and 1975 from Sonny Rollins, Cannonball Adderley and Rahsaan Roland Kirk, Oscar Peterson and Bill Evans, Lionel Hampton and singer Nina Simone. If that's not enough, the sidemen are Roy Eldridge, Ray Brown, Joe Zawinul and the great European bassist Niels-Henning Orsted Pedersen. Every one is a first-rate performance.
Each 60-to 100-minute DVD can be purchased separately or in a boxed set with a bonus DVD. These performance should make you want to buy the first two in the series. – T. Michael Crowell
---
DVD sets cover the golden ages of cinema, jazz
December 19, 2008
Jazz Icons: Series 3. Lots of great jazz is available, thank goodness, in DVD collections. But none match the Jazz Icon series in the stature of the artists, the quality of the performances and the high-end production values. This latest set may be the best collection yet, bringing together fabulous performances by Sonny Rollins, Oscar Peterson, Bill Evans, Nina Simone, Rahsaan Roland Kirk, Cannonball Adderley and Lionel Hampton, transferred lovingly from European concert films and TV.
My favorites include two Rollins sets from the mid-'60s, finding the great saxophonist in particularly fine form; two potent '60s performances by Simone, with take-no-prisoners versions of her hits; and nearly a score of tracks from Evans, the poetic Chopin of jazz, that are to be treasured. Icon producers treat jazz artists (and jazz lovers) with the respect they deserve.
---
For press information/materials, product requests, and interviews contact:
Michael Bloom Media Relations; 310-779-1886 / MusicPR@earthlink.net